If being hopelessly devoted to Amazon Prime is wrong, then I am consistently the wrongest person alive. Not a day goes by that I am not coaxed over to the Amazon app on my phone by its siren song — I occupy a lot of my free time adding to my multiple categorized wishlists and spending entire paychecks I've yet to even receive in my imagination. If there is one particular area of my life that has been made exponentially better with my Prime membership, it is definitely my skincare.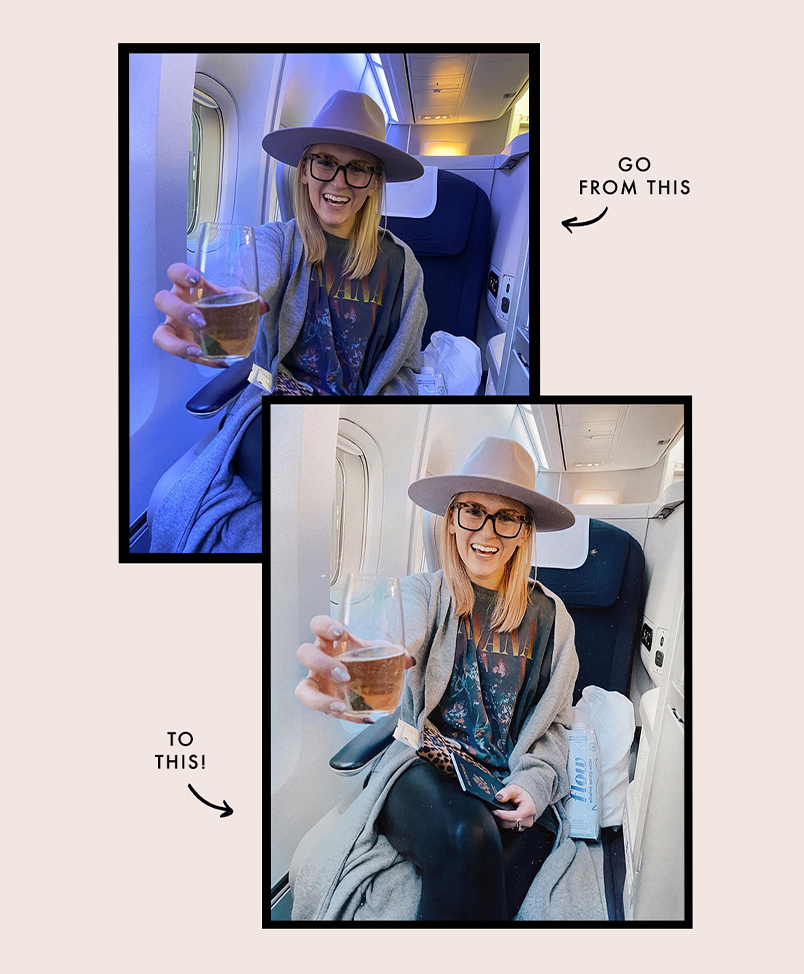 Want to style, shoot, and edit your photos perfectly every time?
We're sharing our secrets to photo editing in our all-new online course, Mastering Photo Editing On Your Phone. Enrollment closes on Thursday, so grab your spot now!
Sure, Amazon is loaded with amazing topical products — but they really come in clutch with the tools necessary to take your skincare regimen to the next level. You invest a lot of money into what you apply to your skin and you deserve to receive the maximum benefit of each product. Here are a few of our favorite Amazon Prime offerings for your best skin ever.
1. Beauty Bioscience GloPRO Microneedling Regeneration Tool
Microneedling is nothing new for skincare, but Beauty Bioscience has raised the bar when it comes to the quality of microneedling tools on the market. The GloPRO tool combines microneedling with microcurrents and red LED light therapy to address fine lines, dark spots, volume loss, promote collagen production, and diminish enlarged pores all at once. Beauty Bioscience also sells separate attachments for GloPRO including an eye attachment for the ultra-sensitive skin around your eyes and a lip attachment to plump your lips. They are going where no microneedle has been able to go before.
2. Mulberry Silk Pillow Cases
If you've yet to watch the new Netflix reboot of Queer Eye, finish this article and then go binge it immediately. If you have watched the new QE, you're likely as obsessed with grooming expert Jonathan Van Ness as we are. JVN has plenty of tricks up his sleeve for snatched skin and shamazing hair, but none are easier than investing in a silk pillowcase — can you believe? Cotton pillowcases create heat and friction throughout the night which leads to hair breakage, fine lines, and potential breakouts, which is definitely not cute. Silk pillowcases keep your skin cool and your hair shiny.   
3. MojaFiber Microfiber Cleansing Cloths
No matter how effective your double cleanse is, you're not going to remove every last stitch of makeup without a quick swipe of a washcloth. Cotton and terry cloth break down over time, and in order to avoid bacteria making contact with freshly cleansed skin, you really need to be using a fresh cloth every time you wash your face. Microfiber is more gentle on your skin and more resilient to constant machine washing, but still make a point to throw them out (or recycle them for household chores!) and start fresh every year.
4. Everlasting Comfort Ultrasonic Humidifier
Moisture is essential to healthy skin, period. You can layer as many essences, ampoules, serums, and oils as your heart desires, but at the end of the day the environment will have the final say as to how moisturized your skin stays. Humidifiers are so beneficial to your health in many ways, but your skin really revels in humidity. If you have dry skin, a humidifier is a no brainer. But if you consider yourself to be oily or are acne prone, your skin might actually be dehydrated and could benefit from supplemental moisture in your environment to help balance the overproduction of sebum.
5. AnGeer Cool Mist Facial Steamer
While we're on the subject of more moisture, adding a bi-weekly steam into your skincare routine can be very beneficial for how your skin receives the products you put on it and make exfoliating treatments more effective. Now, it should be noted that there are very few estheticians who would recommend hot steam on your skin — especially if you are acne prone. Heating up your skin can quickly lead to inflammation and irritation. A good dose of cool mist will still open up your pores, loosen up dead skin, and provide a better platform for your hydrating and nourishing products to penetrate deeper.
6. The Original Chi Himalayan Jade Roller
We're big fans of jade rollers here at The Everygirl — if you've yet to read our full rundown on these pretty little contraptions, you really should! To paraphrase, jade rollers kind of do it all. They stimulate lymphatic drainage (a gross way of saying they help de-puff sleepy faces), they help with the absorption of serums and treatments, they increase circulation, and most importantly — they feel really damn good to use. We like to keep our jade rollers in the freezer for an extra refreshing and indulgent step in our morning routine.
7. LightStim LED Light Therapy Tool
You're likely very tired of hearing me go on and on about the effects of LED light therapy at this point, but I have made it my sole mission to ensure every woman on the Internet knows that there is light (no pun intended) at the end of the tunnel for consistent breakouts. LED light therapy really works, and more companies like LightStim are offering FDA-approved at-home treatment tools with bacteria-fighting blue LED lights and inflammation-calming red LED lights.
Heal the breakouts you already have and prevent new ones from forming with consistent daily use of your light therapy tool as well as other good skincare practices. If acne isn't your main concern, LightStim also offers a youth-preserving version of its LED light therapy that helps combat fine lines, wrinkles, and enlarged pores.
What are your fave Amazon beauty finds?