Taking a peek into someone's Amazon wishlist is nothing short of getting a glimpse into their soul. One flash of my wishlist and you'll quickly find my deepest, darkest desires: home decor items that Joanna Gaines would envy, fashion finds seemingly plucked out of Hailey Bieber's closet, self-help books I want to (but will never find the time to) read, and an ample amount of items that the TikTok community convinced me that I needed.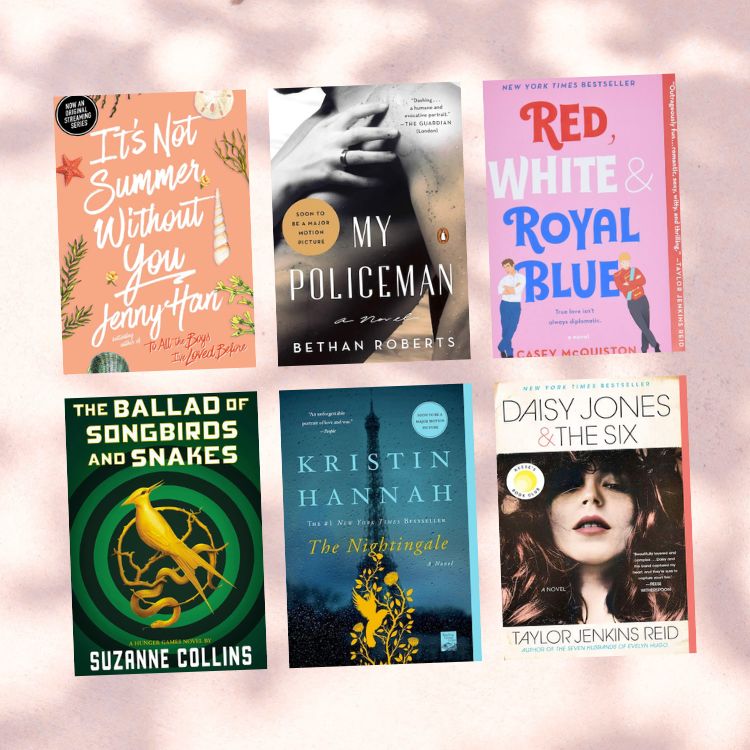 trust us: you're going to want to read these!
Among those TikTok must-haves, one item taunted me more than the rest. I first saw it brandished on a TikTok account in the summertime. It wasn't long until I found it appearing just about everywhere else. I saw it again and again on my For You Page, on the streets of Chicago, at the gym, and presented in the form of an ad on my daily IG scroll. The universe wanted me to pull the trigger on this affordable Amazon workout tank, but, I persisted and played hard to get.
Behold, one of my biggest internal battles in life. Do I invest in more expensive items that will fit perfectly and last me forever? Or do I jump at the affordable option, assuming the risk that the cheaper options will be just that—cheap. It is with this contemplation that I decided on investing in the Lululemon Align Tank instead of giving the Amazon tank a try.
I wanted a top that could withstand a light treadmill workout/weight-lifting session but still be comfortable enough to lounge in. If I'm spending over $60 on a top, it needs to be multipurpose. When I saw my best friend rock her brand-spanking-new Lululemon Align Tank, she encouraged me that she was able to work out and watch Netflix in it, so I near sprinted to Lululemon to pick one up for myself.
Typically, I'm a size small in tops, but when there's a built-in-bra situation, I am continuously dumbfounded for sizing. I'm a 32D so when I tried on Lululemon's size four, my tatas nearly brushed the tip of my chin. One deadlift hinge forward and those babies were going to slip out and graze my worn, Adidas tennis shoes. I moved on to a size six. Still, my boobs slid out the sides covering more horizontal ground than I ever thought possible. My left breast took an exhilarating road trip west; my right flew coach, hit a fair amount of turbulence, and visited an old friend in D.C. So, I opted for a size eight. It expanded slightly to make room for my bust but the v-cut still left me feeling exposed and uncomfortable—there was no way I could make this work at the gym. Alas, I tried the size 10 at which point the top socially distanced itself from my ribcage and waist and I lost all hope.
I walk-of-shamed home only to remember the workout tank that sat patiently in my Amazon wishlist. With lingering rage from my wasted, too-well-lit fitting room experience, I added the tank to my cart. For a size 32D, the brand recommended either a size medium or a size large. I said a prayer, opted for a medium in the color black (to no one's surprise), and let the Amazon gods fulfill my order.
When I got hit with that "your order has been delivered" email, I sprung from my couch with gusto, slapped on an upside-down face mask, and triple tapped my floor's elevator button because obviously, that would summon it faster. When I got down to the lobby, my package was there, waiting for me in all of its $24 glory.
If you think that I didn't rip open that package on my commute back up the elevator then, honey, you simply don't know me. By the time I made it into my apartment, I was already slipping off my Budweiser tee, ready to see if this cult-favorite workout tank was worth the hype. And, boy, did I hope that it was. Still scarred by my Align Tank encounter (we'll call it Boobgate 2021), I knew better than to be excited. If it doesn't fit, it's OK! We can just return it. No big deal.
And before I could even finish my thought, the tank slipped and fell onto my body and I was at a loss for words. It? Fits? I started jogging in place, doing cartwheels, and performing bodyweight Romanian deadlifts in front of my mirror. After about five minutes of pushing my bust to the limits, I exhaled. It. Fits.
And now, a glimpse at my happily ever after. I wear this thing everywhere. I've gone to the gym in it, I've worked from home in it, I've napped in it, and I've worn it under a puffer on my last two grocery runs. It's lightweight, breathable, and functional AF. When I go to the gym to do an incline walk, a weight-lifting session, low-impact HIIT, or yoga, I leave the pads in. When I'm lounging at home, I simply slip them out. If I'm going to be doing what I deem as intense cardio (moderate running or sprinting), I opt for a more supportive, higher neck sports bra but, in all reality, I'm only doing that a mere once or twice a week.
While I'd say that the material is nice, you miss out on the buttery softness that comes with the Lululemon Align Tank. Amazon's version is 87 percent nylon and 13 percent spandex while the Align Tank is 81 percent nylon 19 percent Lycra elastane. So while the Amazon one is definitely comfortable, it's not a direct comparison on that front. At the end of the day, while then Align material would be a nice luxury, it's most definitely not my priority.
If I buy again, I'll probably try out a large just out of sheer curiosity. If it's not snug enough for workouts, I'll still keep it for lounging purposes. If I like it better overall, I'll be sure to let you know. For now, I'm beyond happy with my size medium sports bra tank that costs just a bit less than a Tao vodka soda and less than half of the price of a Lululemon Align Tank. With that, I can confidently say that in this episode of high-end or dupe, the dupe wins my heart.
As far as I'm concerned, this tank could hit me with a car and I would say, "thank you." This tank could leave me on read and I would fully, wholeheartedly understand. This tank could put an empty milk carton back in the fridge and I would apologize for assuming it's full. Thankfully, this tank has shown me nothing but love and it is for this reason (amongst a million others) that I will no longer be wearing anything else. Thank you for coming to my TED Talk.