For some of us, the idea of having your passion become your job is a dream — yet for Amy Beth Campbell, it's already become a reality. When she isn't working with clients around the country as a Beautycounter consultant, you can find Amy Beth sharing her moments on Amy Beth Campbell, her relatable lifestyle blog that explores topics that range from fashion inspiration to travel tips.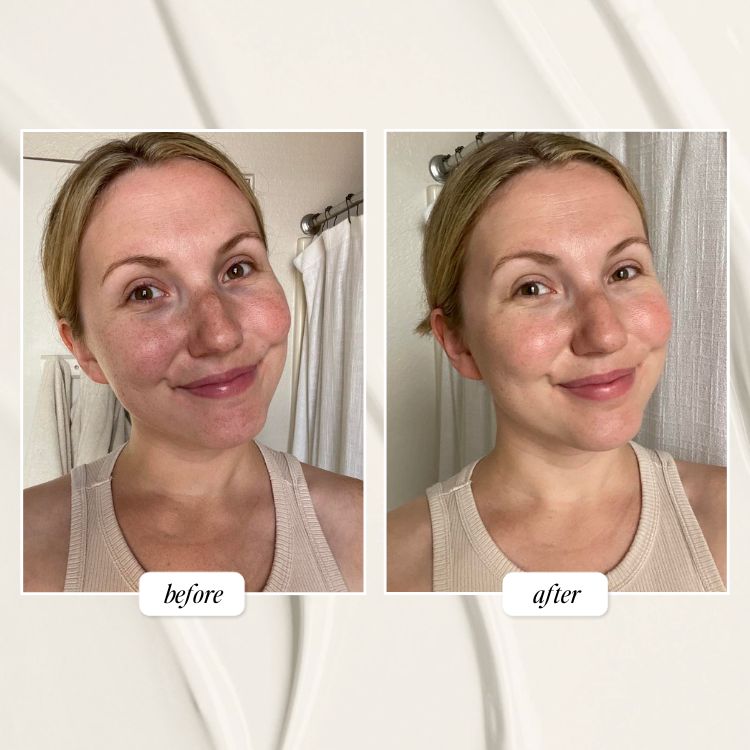 Along with creating her little space on the internet, she's also designed her beautiful home in California. With her husband and her puppy, Amy Beth is currently living in a classic space that's proved to be a unique combination of coastal influences and Southern charm. Here, she explains the story behind her iconic design trademark, how she maintains her white furniture with a pet, and the piece of advice she would give to her 21-year-old self.
Name: Amy Beth Campbell
Age: 29
Current Title/Company: Beautycounter Consultant & Lifestyle Blogger
Square Footage: 1,000
Rent or Own: Rent
City/State: Menlo Park, California
What was your first job and a transitional skill you learned from it?
I nannied off and on from high school through college and it was such an incredible way to learn how to manage multiple tasks at once. Of course I learned to care for children, but it also taught me to manage my time, multi-task, and learn patience and grace with myself when you just can't get it all done in one day. I continue to use these skills every day and I'm so grateful for them!
You're currently a consultant for Beautycounter, a company that prides itself on offering safe skin products to customers. Tell us the details of your position and what a typical day looks like.
Being a Beautycounter consultant is one of the most rewarding jobs I've ever taken on! Safer beauty is a passion of mine, so it's so exciting to be able to share that with clients and blog readers. Being a consultant means I'm in consistent communication with my team, clients, and potential clients. I usually spend my mornings glued to my laptop (with the Today show in the background — my favorite!) going through my inbox, planning, organizing, getting blog work done simultaneously, and reaching out and following up wherever is needed. You can also often find me on my phone emailing, calling, texting, or using the Voxer app. I work with women and have clients all around the U.S., so I'm often working around a handful of different schedules and time zones! That means I often find myself 'on' during all hours of the day/weeks, but I also have the incredible flexibility to work from home, take care of our new puppy, get errands done, manage our home to-dos, cook, etc. in a different way than a traditional 9-5. I definitely have an entrepreneur spirit, so I'm so grateful to be able to do what I love with my own schedule!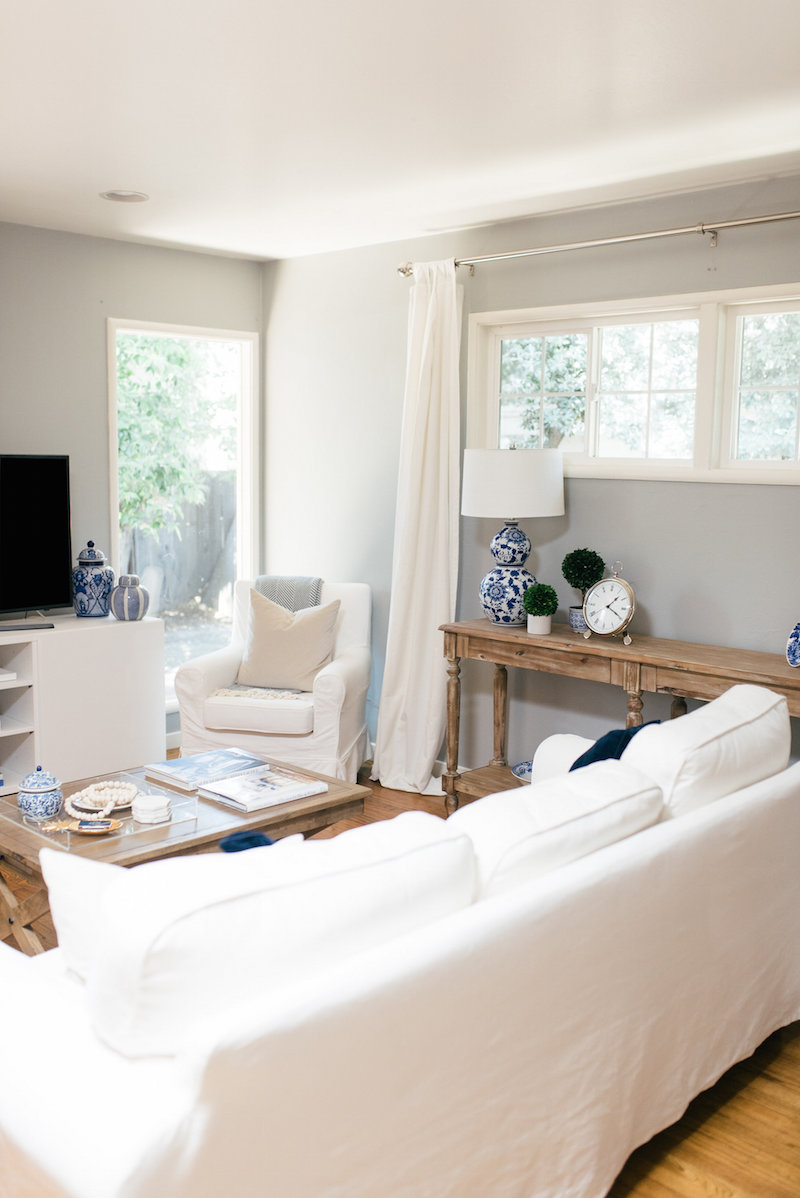 Along with being a consultant, you're also a passionate blogger. From writing about traveling to fashion, your wide range of content is so genuine! What tips do you have for bloggers who want to post regularly while also producing quality content?
I'm so honored that my content comes across as genuine, because that's truly what I strive for in everything I post! I think there's a delicate balance with quality vs. quantity regarding blog content. Keeping things consistent so that your readers can expect to be able to go to your social media and blog and view fresh content is key as it keeps those readers engaged! However, if you're just compiling mediocre posts just to get something live, that may not be what your readership appreciates. I think it's all about being real with yourself and your blogging goals and figuring out what's obtainable for you to get your best content out there on a fairly regular basis. For me, that's about 2-3 blog posts a week + a weekly newsletter. I've found that when I keep those numbers consistent, I know what to except in terms of workload and can plan accordingly. If I were just trying to post every day just to post, I wouldn't be proud of my work. So I ultimately think it's about setting realistic goals and expectations with yourself, and holding yourself accountable to those when you figure out your groove!
Tell us the greatest accomplishment in your career.
I've been able to work with some incredible and favorite personal brands of mine through my blog, which I'm so proud of. I'm not a "huge" blogger in terms of a large following size, but it has meant so much that brands like Serena & Lily and Williams-Sonoma have reached out to partner because it reminds me that when you're doing something you love and doing it well, it doesn't matter how "big" you are in others' eyes. If you work hard and are true to yourself and your brand, you will eventually be recognized for that!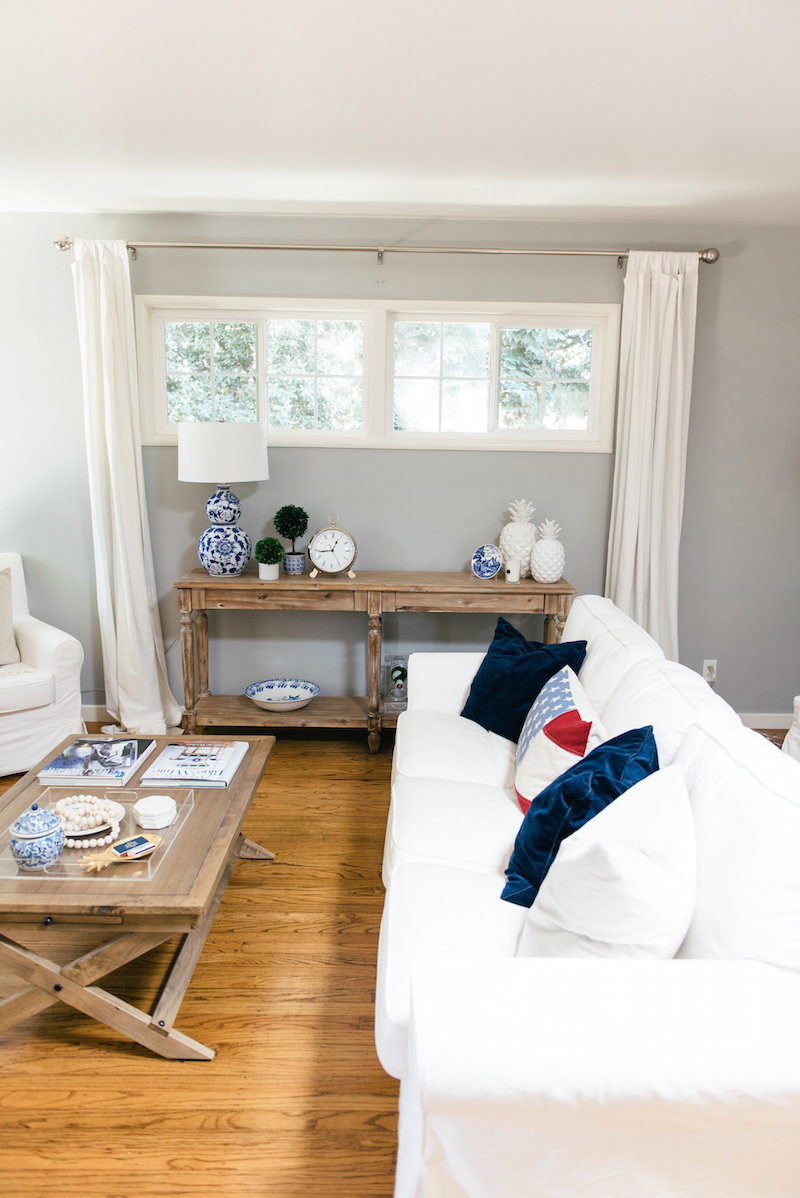 Despite the difficult housing market in Silicon Valley, you snagged a home in Menlo Park. How did you find your place and why did you decide to call it home?
The housing market here is absolutely bananas! My husband and I scoured Craigslist for months before landing on anything we were really interested in within our budget. Because it's so competitive to find housing here, you have to move quickly once you find something you love! We were early to the open house and made a quick personal connection with our now landlord before others came to view the property and applied to rent right on the spot.
It's a slightly terrifying process to go through in the moment, so my husband and I definitely needed to rely on each other for support and say a little prayer before signing the dotted line! However, in our guts we knew it was the right choice and I'm so glad we made it!
You're a lover of the blue and white color combination — and it looks amazing in your home. When did you discover this trademark and what decorating "rules" did you follow to achieve the color balance?
Thank you! Yes, I would say all things blue & white have kinda become my "trademark" over the years! The obsession runs deep with my family. My mama loves blue & white and I grew up with it scattered throughout her home. My older sister carried it on and decorates with it as well. She began collecting ginger jars years ago and passed along the habit to me! I wouldn't say I'm the best with "balance," as I think my whole home and closet are 98% blue & white (ha!) but I think the upside is that it's become my "neutral." Working with such "cool tones" as a base makes it easy to layer in texture, other neutral accents, and even little pops of color here and there!
Did you have any specific features in mind while searching for your new place? How do they compare to your current space?
It was really important to me to have an office space. Working from home has its serious advantages, but it's also easy to let every area of the house start to look like scattered piles of to-dos! I do work from the couch at times, but I love being able to retreat to my office to really feel like I'm getting things accomplished. It's a "work from home game-changer" for me!
Decorating as a couple can be difficult — were there any surprising compromises that were made while merging your design style with that of your husband?
My husband likes to joke that before he met me, the only thing on his walls was a pair of college football tickets! So with that said, he's not the pickiest in the home decor department 😉 However, it was important to me to figure out how to make our home comfortable and function-able. Having a big TV was important to Sam, so I made sure our living room had prime TV real estate. His other request was a King bed, so I opted for smaller IKEA nightstands to make it work in the smaller square footage of our bedroom.
The overall theme of your home is airy with modern touches. Where did you find the inspiration for this look?
I'm definitely inspired by the motto "less is more," especially in a small space, so I try to keep that "light and airy" feel by sticking with functional pieces and layer in only accents I truly love!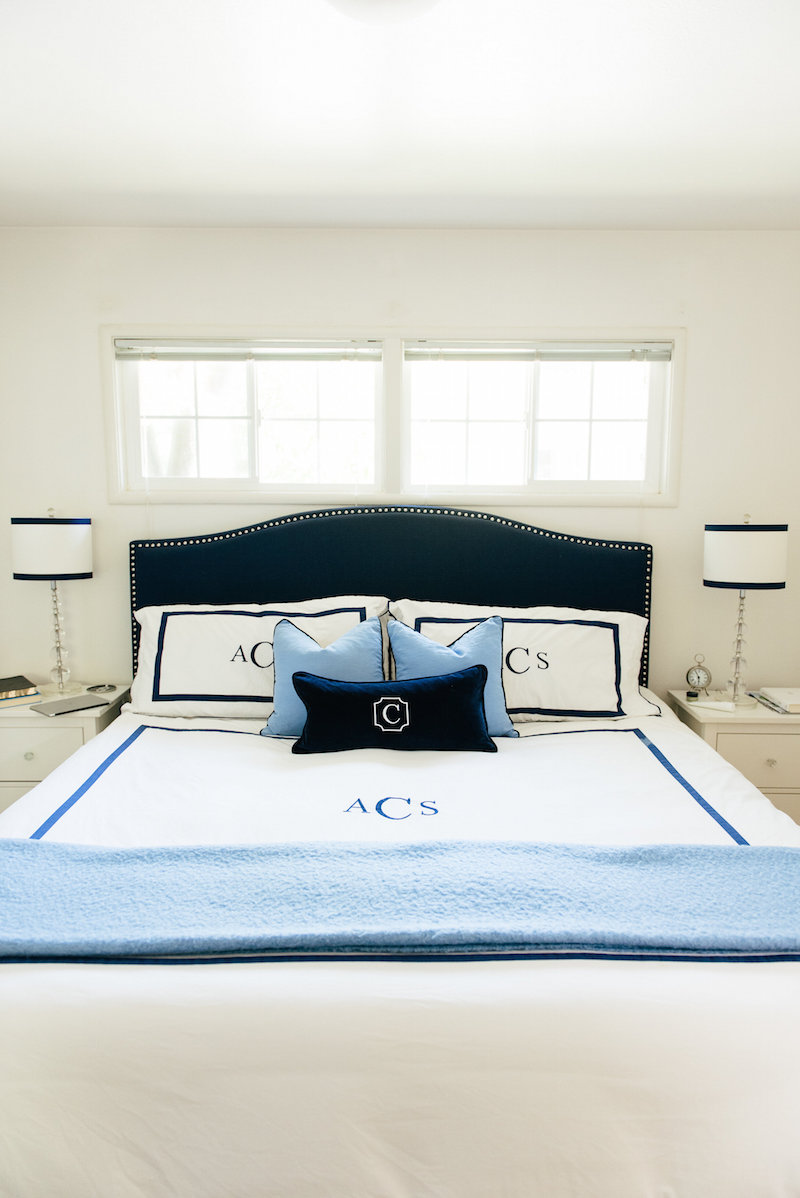 Did any of the rooms come with unique challenges? If so, how did you overcome them?
Yes! Our dining nook was advertised as a "den" on the Craigslist ad. But because we are using the second bedroom as an office and there's no designated dining space, I was determined to make the "den" into a "dining room/breakfast nook." I also didn't want to have to sell our dining table we had before we moved! So, the table is up against the wall, the ghost chairs make it look less cluttered, we keep the shutters open to peek into the kitchen, and the natural light and angled ceiling helps make the space feel a bit more open and airy. We also swapped out the old 80s light fixture that was there for a classic lantern. It's such a funky and small space, but I actually really love the way it came together!
How would you describe your design style and what room reflects it the most?
Ready for it? I'd describe my style as classic/traditional mixed with California coastal with a touch of farmhouse and a touch of Southern charm. Is that a thing?! Haha! I like clean and simple lines, love traditional ginger jars, have a few modern acrylic/lacquered pieces, layer in some seagrass, and mix it all with some vintage farmhouse vibes. That's pretty much our living room in a nutshell!
Your golden retriever puppy, Dallas, is so cute! What's your secret to maintaining your furniture and white fabric with a pet in the house?
Bleach! Ha! But in all honesty, thank goodness for white slipcovered furniture! It's all from IKEA and has held up incredibly well wash after wash. I'll spot treat, flip cushions, and keep towels on to keep it looking decent, but I usually wash our entire couch cover at least once a month. If stains are really bad, I do use bleach to get them out. But to help maintain the integrity of the fabric, I usually just use the bleach alternative from Seventh Generation (a hydrogen peroxide solution) which works incredibly well!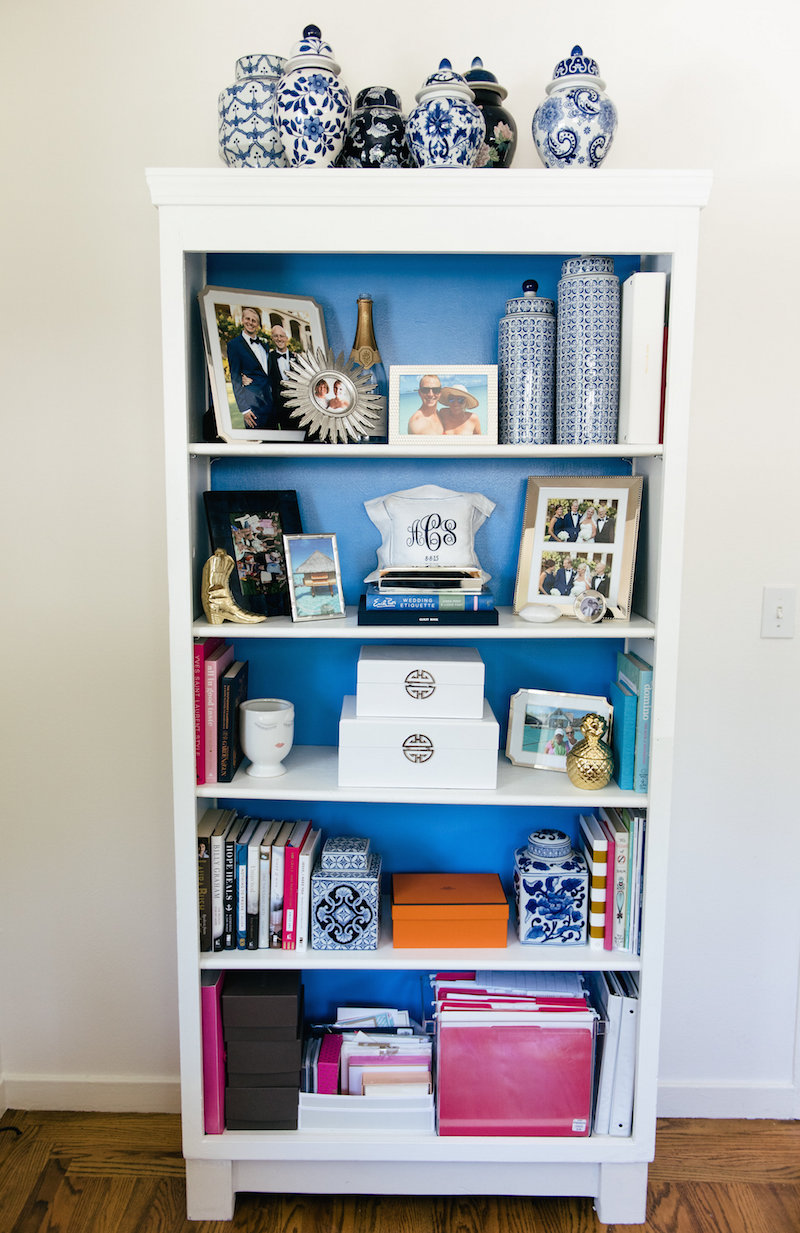 We love the antique-inspired decor around your home! Where are your favorite places to shop for home decor and furniture?
I adore Pottery Barn, Williams-Sonoma, and Serena & Lily and have quite a bit from them all. However, I'm also a total bargain shopper! The bulk of our furniture is from IKEA and World Market.
My trick is to hunt it down on Craigslist for even cheaper! I found our coffee table that way! It was discontinued from World Market, but I saw it on Pinterest and loved it. I patiently hunted it down on Craigslist for a steal!
I also can't get enough of Target and Home Goods for decorative touches. I love the thrill of the hunt! And for those unique touches that you can't find at big stores, I love finding little gems when traveling. I've found some of my favorite pieces from antique stores, candles from local shops, and even grabbed seashells from the beaches I've visited and loved. That's what makes home unique and special in my book!
What's your favorite room and why is it special to you?
I really do love our living room. I not only love the way it came together, but it's the room we spend the most of our time in together as a little family. I'm a total homebody, so there's nothing I love more than lighting my favorite candles, cozying up with Dallas and my husband on the couch, and watching HGTV. My perfect night!
What advice would you give to your 21-year-old self?
OH man. So much advice! I'd say that you're not as old as you think you are, life is going to be hard at times, but you don't need to have it all figured out. I'd also tell myself that it's okay to be 110% unapologetically yourself — own it and be proud of it! I really tried to put myself, my career, and my overall self and how I came across to others in a box in my early 20s. I've always had an entrepreneurial spirit and multiple job titles, so I used to dread the question, "So… what do you do?" because I felt I couldn't just give a straight answer. As I'm just a couple of months away from turning 30, I'm so grateful to have learned that I don't need to have a straight answer. There are no limitations with titles! If that means I want to be a Beautycounter consultant, lifestyle blogger, puppy mama, and wife… and consider those all equally as important jobs, then I absolutely should be proud of that. And I am!
Amy Beth Campbell is The Everygirl…
Go-to brunch order?
Breakfast tacos! Also, there's a waffle at Blue Bottle Coffee in Palo Alto that's out of this world! I can't visit without getting one!
Home essential you need?
Fresh flowers, always! My year-round go-to is white hydrangeas.
Piece of furniture you would splurge on?
A gorgeous, large, and unique coffee table! They're such a focal point to the room!
Favorite topic to blog about? 
It's a tie! Home decor & safer beauty!
Best way to end the day?
Puppy snuggles on the couch with Dallas (and my husband)