At the ripe age of 12, I thought that watching a TV show about a high school show choir in Ohio would be nothing more than a mindless pastime to preoccupy my adolescent brain for a short while. But here I am eight years later, writing an article talking about the And That's What You REALLY Missed podcast as I unironically listen to the cast's rendition of "Don't Stop Believin'" and reflect on the times I've wholeheartedly argued that 70% of Glee covers are better than the originals. It's not dramatic to say that the show definitely altered the development of mine and many other American tweens of the mid-2000's frontal lobes in the best way possible. However, the stories of behind-the-scenes drama and alleged feuds in the cast have been what's really kept the series a hot topic for over a decade. So when two fan-favorite cast members announced their tell-all podcast of episode breakdowns, never-before-shared stories, and rumor addressing, Gleeks everywhere braced themselves.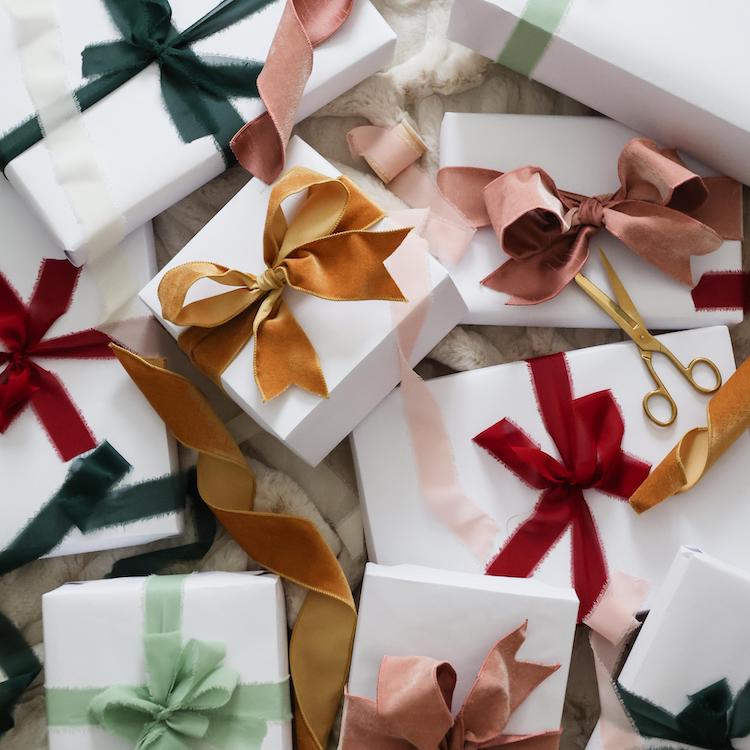 the perfect gifts for everyone—and we mean everyone—on your list
Is And That's What You REALLY Missed about to give us everything we've been waiting for? Obviously, I mentally and emotionally put on my Cheerios uniform and tuned in to the first episode that aired this week to see for myself. Here are my thoughts on if it's worth the hype:
But first, a bit more background info…who exactly are the hosts?
Kevin McHale and Jenna Aushkowitz played two of Glee's most beloved characters, Artie Abrams and Tina Cohen-Chang (Artie was always a personal fav of mine, capturing my heart by auditioning for a high school Glee Club with a piano cover of Ginuwine's "Pony", AKA one of the most sexual songs ever). They were a part of the show from the very first episode to the very last, there for every step of the way from wondering if the low-budget pilot would take off to becoming key players in a billion dollar franchise. In my humble opinion, I think they're the perfect pair to host And That's What You REALLY Missed: real-life friends, on-screen icons, and most importantly, they've kept a low profile in terms of being involved with public drama amongst the cast. This makes their takes and tea more authentic (I hope), and while I would love more than anything to hear the juiciest, most unexpected secrets I could fathom, the unbiased truth on questions and rumors we've heard for years is what we need. I hope they stir the pot a little bit, though…and if that makes me a villain then sue me.
Who is the first episode's special guest?
While McHale and Aushkowitz are the weekly hosts, they'll be joined by different cast mates, crew members, and other celebrity guests for each episode to help them dig into the nitty gritty. And in this first episode of And That's What You REALLY Missed, they chat with the man, myth, and legend himself: the writer, creator, and executive producer of Glee, Ryan Murphy. I've never actually heard Murphy talk (or know anything about him other than that he brought God's gift to television) until this episode, and it totally makes sense that he made this show. His humor is dry yet hilarious, he seems genuine and honest, and he's an obviously very talented and creative guy. It's clear that he's very proud of his work with Glee, but is still willing to address the bad along with the good. All in all, a perfect first guest to begin with.
Okay, to the good stuff—what "glea" (Glee tea, duh) did we receive?
In short, some "glea" was definitely spilled—but in a very tasteful way. The episode began with a general explanation of what the podcast is going to entail and why they started it in the first place, which they admitted was basically just to give the fans what they've wanted for years. While they assured us drama and rumors will be addressed throughout, they emphasize that the pod is also a place to reminisce on all the positive times, share untold funny memories, and remember Glee for the legendary series it was.
Once Murphy joined in, that's when it got fun. He really dove in head first with explaining how the show came to be, how it changed his life, and everything in between. While I highly encourage you to listen for yourself, here were some highlights from his segment:
Murphy was handed the script that inspired Glee while at the gym, from a random guy who gave it to him because he thought Murphy looked like he did show choir (if anything, a sign it was bound to be chaos from the the start)
The original concept was much darker—Mr. Schuester was originally written as a methamphetamine addict designed to be played by Justin Timberlake (definitely not a sentence I ever thought I'd write). But, Murphy decided to completely flip the vibe into something more happy and upbeat, thus leading to what the show became.
The pilot episode received dumpster fire scores at the test screening, with all 32 audience members practically hating it and not even realizing it was supposed to be a musical.
The Glee cast was the world's number one recording artist for many years, until Drake "snatched it away with his Canadian hands", as Murphy put it.
Murphy became preoccupied with the show's business aspect, which ruined his bond with a lot of the cast and caused tensions and resentment.
The sudden passing of Naya Rivera (who played Santana Lopez) years after the show's end brought the whole cast back together, and everyone basically laid out what they really thought of one another (best "glea" of the episode, IMO)
Through the ups and downs, Murphy claims that the beginning years of the show were the absolute happiest of his life, stating that, "for every bad moment, there were a hundred good ones."
In the fitting name of the podcast…that's what you really missed with Episode 1.
Is it worth tuning in for more?
Do I think And That's What You REALLY Missed is only going to get more entertaining from here? Absolutely. Will it be as drama filled as I hoped? Maybe, but I think only time will tell. Should you give it a listen? If you're a big fan of the show, yes. If you're just interested in knowing if they ever give their two cents on Lea Michelle's controversial Funny Girl casting, maybe just keep your eyes peeled on socials to see if that's a line they decide to cross one day. Are Kevin and Jenna doing the Lord's work? Oh, yeah. Godspeed, Gleeks. Try not to get slushied out there.