In a sea of podcasts, it can be hard to find the right one. Nowadays, there's a slew of genres, from mysteries to self-help to true crime, and just looking at a list of top recommended podcasts can be overwhelming (don't they all sound so interesting?). Simultaneously, choosing a podcast only to wonder something along the lines of, "What did I even just listen to?" an hour later can be, well, an excellent example of how not to spend your Friday evening. In tough times like these, I like to turn to the stars and ask, what is the right choice for me? In other words, I let my identity as a Libra guide me as I choose my form of entertainment.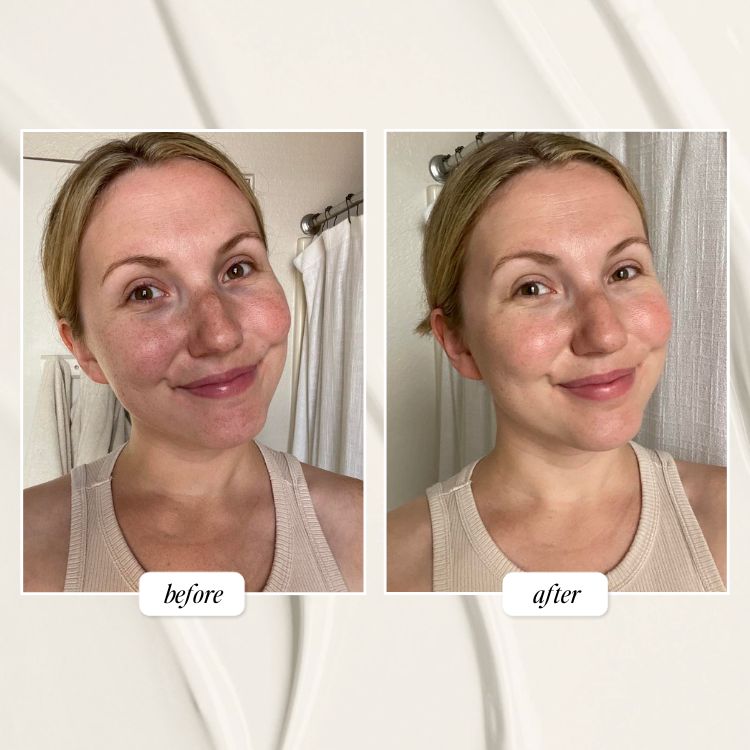 Psst…Have you listened to The Everygirl Podcast yet? Whether you're looking for insider secrets from successful women that have your dream job, are interested in expert advice to transform your health and feel your best, or just want be entertained and laugh along with us on your commute, we've got you covered.
Without further ado, here are 12 podcasts worth the listen, according to your Zodiac sign.
Aries is always down for a good adventure (especially if there's an exciting story to come out of it), so a podcast all about faraway places is sure to pique their interest.
Set to inspiring music and cinematic effects, this podcast is a bit of an unconventional travel series. Each episode gets right into the heart of the action as host Aaron Miller interviews travel experts, including writers who have seen a thing or two and their wild journeys. Whether you're curious to learn what a 1,000-mile solo trek through West Africa is like or want to tag along on a deep sea adventure to the infamously sunken Titanic, you won't be bored listening to this series. Besides interviews with experts, history and culture also intersect with adventure in episodes like "The Lost Tribe of the Kogi with BBC Documentary Filmmaker Alan Ereira" and "In the Footsteps of the Anwals through the Indian Himalayas with Travel Writer Julier Rix." Oh, and each episode centers around a guest's best travel story, so you'll feel as if you're swapping stories with well-traveled friends in your living room.
If you ask me, a Taurus isn't one to shy away from the cold, hard truths, so a real-life mystery might be what they're looking for.
What started as a small investigation into a cold case blew up into a nationwide series as podcaster and filmmaker Payne Lindsey documented his attempt to solve one of Georgia's most baffling unsolved cases. The first season of Up and Vanished details his progress and setbacks as an amateur investigator as he looks for clues and suspects in the case of the disappearance of Ocilla, Georgia's Tara Grinstead. Luckily, Linday's podcast drew attention in Georgia and across the US, eventually leading more people to come forward, new leads, and the arrest of two suspects in 2017. Since its first season, the podcast has produced two more deep dives into two other missing person cases. Since each season stands on its own, you can follow along chronologically or choose to listen to and try to solve whichever interests you most.
Geminis are one of the most clever of the Zodiac, so it makes sense that they'd want to take on the title as the most informed at the next party and wow everyone with what they just heard on a cool podcast.
On the Media, in a nutshell, examines how modern-day entertainment and news shape our worldview. Each episode delves into an instance that significantly impacted populations across the globe, such as the Kremlin's propaganda or how the reporting on the Depp v Heard case contributed to a surge of insensitive memes. No matter the subject, each instance discussed is approached with a healthy amount of skepticism, so you'll feel like you're getting the whole story and have the tools to make a judgment for yourself. Does the way we handle reporting about the pandemic need to change? Is it confusing to keep track of which news outlets are biased and which are OK? It's a wild world out there, and with each half-hour to hour-long episode, you'll be captivated by all that happens behind the scenes whether you work in media or not.
Cancers love a little romance, so an adorable meet-cute followed by an up and down slow burn friends-to-lovers relationship is perfect for them.
This fictional podcast kicks off with James, a painter, answering a phone call and speaking to Jules. Upon hearing James' voice, Jules realizes she dialed the wrong number but just can't seem to hang up as James excitedly declares that her phone call is a sign she should stay in Paris. As the conversation continues, Jules soon opens up about her desire to make films, and the two eventually agree to weekly half-hour phone calls. Throughout each call, they can't deny the chemistry they have for each other and soon learn the complexities of having an attraction to someone met through pure chance. Though this is an old series, it's still a cute listen to fly through over the course of a weekend or throw on while cooking or hanging around the house.
Leos aren't shy to follow their ambition and get lost in a compelling discussion, so a stimulating conversation about the lesser talked about characters in the horror genre won't be something they'd turn away from.
Queer Horror Cult is all about discussing the queer messaging well-known stories have but are rarely discussed in modern pop culture. Ever wonder how bigotry and toxic masculinity play a role in your favorite horror films or why we can't get away from the topic of virginity in every slasher film? Hosts Lori and Aria aim to answer these questions and even more through interviews, round-table discussions, and some banter here and there. Despite the name, not every show or film in the podcast belongs to the horror genre—one episode even deep dives into the ethics and fear of big cats in the pandemic staple of a documentary, Tiger King. Episodes "All of My Omies Hate Krampus," "Snake Plissken: Putting the 'Peen' in Penal Colony," and "Tumour? I Hardly Know Her!" are for those who want a little bit of creepiness mixed with some good-natured humor. Each hour-long episode also kicks off with a clip from a horror movie, so all you need to do is grab the popcorn and turn off the lights to finish setting the mood.
Virgos love to be sensible—and maybe even be the ones to say "I told you so"—so it wouldn't be surprising if they gravitated toward a podcast all about exposing the truth of what could have seemed like happy marriages.
Called "a good podcast about bad relationships," this show's all about navigating what exactly can go wrong in a marriage, with a twist of dark humor. Taking notes from modern-day politics and pop culture, hosts Alicia and Stacie give you all the juicy details and more from history's messiest love stories. From empresses to Hollywood stars, each divorce is usually one of many and might involve an affair or two. If you're a sucker for work gossip or spilling the tea at brunch, this podcast will feel like you're getting the 411 from one of your best friends. The filthy stories also continue in a few "Trashy Breakups" episodes, some of the highlights being a deep dive into the end of the era that was Kristen Stewart and Robert Pattinson's whirlwind of a relationship and the ups and downs of the romantic life belonging to what might have been Russia's worst rulers.
As a Libra, I know we love love itself, so a podcast dedicated to some actually good romantic stories is pure bliss.
The New York Times' Modern Love podcast features personal stories of the search for love, whether it was found or lost. From heartfelt friends-to-lovers tales to unexpected stories about how a failed marriage can result in discovering your life's purpose, these episodes will make you laugh, cry, and everything in between. And of course, we are talking about modern love here, so a lot of episodes also take on topics that aren't talked about nearly as much as they should be in the world of love—including skepticism toward marriage and a traditional family structure, the things you never knew about open marriages, and getting serious about astrological services. If you want to hear something equally inspirational and delightful, listen to episodes "When His Shorts are Just Too Tight," "Only With Distance," and "The Shame Game."
Scorpios, I know you get it a lot, but y'all are intense. Luckily, there are plenty of "keep you on the edge of your seat to hear what happens next" types of podcasts out there, so I think I found something that will be music to your ears.
A treat for documentary buffs and true crime junkies, this podcast centers on the true story of the Hodel family and the Black Dahlia murder. In what might be one of the US's most infamous tragedies, the case of Elizabeth Short's brutal murder and the mysterious circumstances surrounding her final hours still need to be solved. This show doesn't shy away from the facts and dives into the history of Dr. George Hodel, the suspected murderer, and his surviving family members. From episodes on the Hodel's family trauma, the children's experiences growing up, and exactly how the murder was investigated, each episode feels like a mini case to solve. Though this series was created in 2019 and only ran for 14 episodes, this case is still relevant today because of its legacy and ability to capture listeners' attention more than 70 years later.
A Sagittarius loves anything that makes them think and tells a truly riveting story, so this movie nostalgia podcast is exactly what they need.
For any movie buff, reminiscing over your favorite film is always a fun time, especially when you're with all of your friends who appreciate the same cinematic masterpieces as you. On Second Watch follows the conversations of six friends (kind of like six hosts) as they go over how their favorite and least favorite movies changed with time. Of course, with six friends and six different opinions, there's never a dull moment on the show, which means plenty of PG-13 level jokes and bonus episodes. Occasionally, the six sit down with an expert in the entertainment industry, so you might even learn a thing or two about your favorite movies on the show. For a wave of nostalgia, be sure to listen to episodes like "The Nightmare Before Christmas," "'80s Movies Starring Robots," and "The Big Lebowski."
I can see Capricorns really getting into podcasts, so they'd need something as intellectually stimulating and entertaining as a book club meets uncomfortable and sometimes hilarious conversations.
Though it may be unconventional to discuss your favorite steamy novel with your mother, that's exactly what this podcast is all about. Host Ellen and her mom review the romance novels everyone's talking about, from the cutesy friends to lovers narratives to the salacious, make-your-cheeks-turn-red stories you wouldn't want to read in public. I love this podcast because not only is this a great way of feeling like you're part of a book club but at your own pace, but Ellen and her mom always bring up points I never would have even thought of before. For example, how do different generations view a novel centered around a teen love affair? Was the height difference in The Hating Game so cute or so ridiculous? The two ladies are also sometimes joined by a listener or expert and occasionally discuss films as well (yes, including Bridgerton season two), so no matter if you're dipping your two in the genre or your Kindle Unlimited is full of adult romance, you'll find an episode to fancy.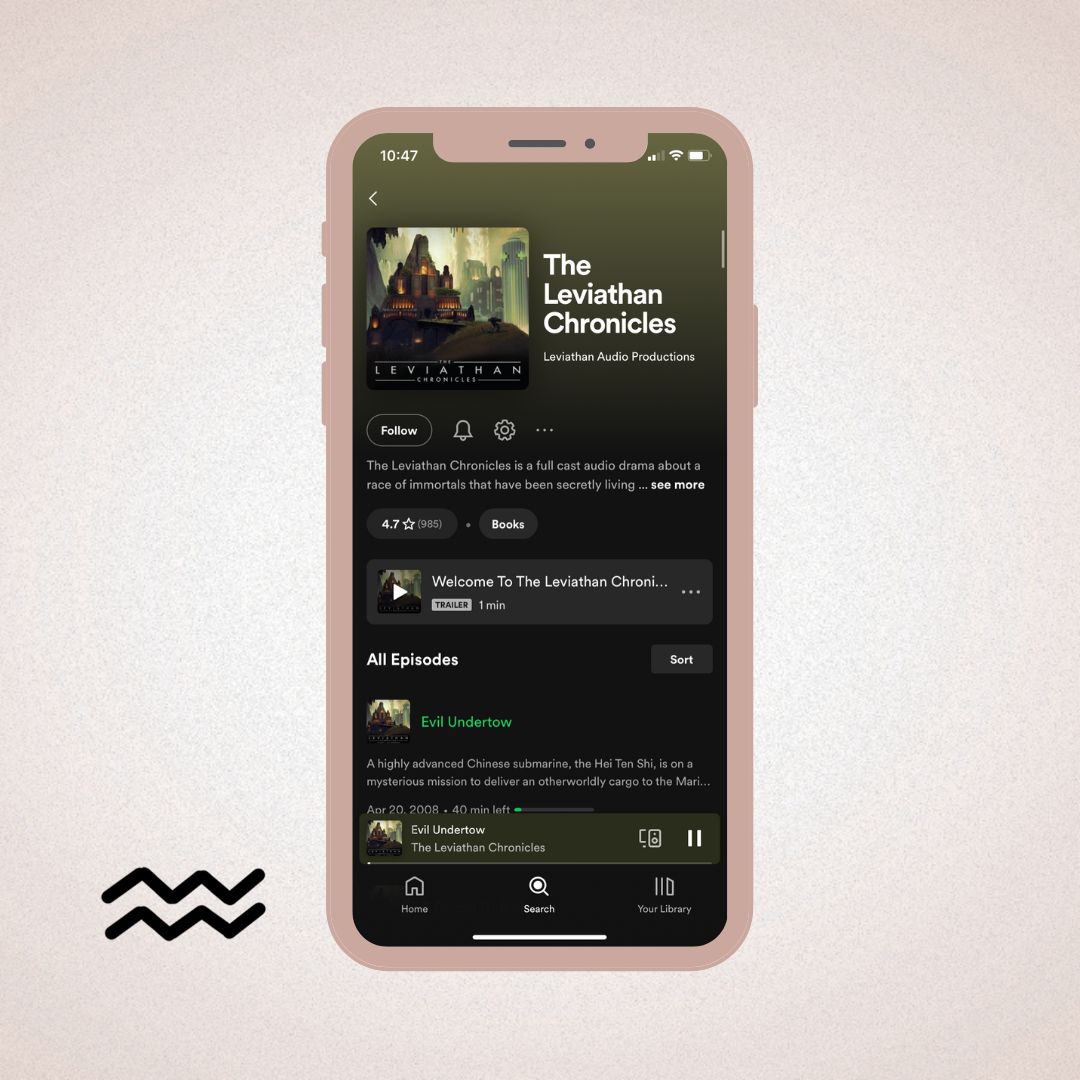 Aquarians are down for an adventure no matter where and when, so they'll need a series as unafraid as they are to step into territory few have gone before.
Described as "an audio adventure," this science fiction podcast follows Macallan Orsel, a scientist and descendant of rebels, who once lived in the hidden city known as Leviathan. As a city civilized solely by immortals, the place was originally a safe haven from the outside world but later became a tale of ruin. As Macallan learns of her ancestry, she soon realizes that the rebels have launched a civil war that is now spilling into the world of the mortals. As she races to pick a side and help settle the war, she must dodge a government organization known as The Blackdoor Group, made up of figures who wish to exterminate all immortals including Macallan. With vibes similar to Harry Potter, you'll follow along with characters and creatures on a fantastical adventure without ever having to turn a page.
Pisces, your alter ego is the cool girl. And who's synonymous with the unbothered, coffee-drinking, tank-top-wearing aesthetic of the cool girl? Why, it has to be Emma Chamberlain.
Since the coffee queen herself came out with her podcast, I've heard nothing but good things about it. With lighthearted subjects yet thought-provoking musings, we see Emma do exactly what she does best: take the most typical things from everyday life and make them something to laugh at. And just like the title, anything Emma wants to talk about really goes. From comparing her parties of the past to those in The Great Gatsby to breaking down her quite admirable style aesthetic (I still can't get over her no-brainer summer wardrobe myself), you'll get a little bit of everything each week. Seeing that she records every episode from her bed, each hour-long installment is basically the equivalent of letting your friend vent on a phone call. It's relaxing, interesting, and much-needed, all at once.