In 2019, I considered myself to be a social person (pre-pandemic and pre-reopening): I'm a decent conversationalist, never had a Taco Tuesday that I didn't like, and tended to gravitate toward the people I didn't know at a party. When I got vaccinated and restaurants started opening back up at the beginning of the summer, I thought I was ready to dive all in, see people I hadn't seen in over a year, and even make new friends. Spoiler alert: I was wrong.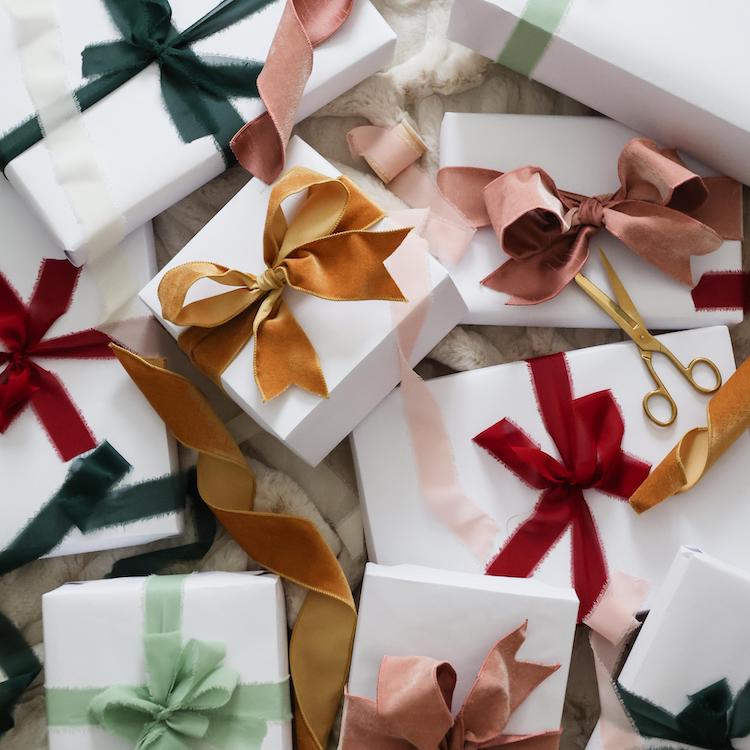 the perfect gifts for everyone—and we mean everyone—on your list
Instead of the pre-2020 excitement I felt before going to a large social gathering or meeting someone new, dread set in. Questions like, "What do I do if the conversation lulls?", "What if I'm awkward?", and (the worst of them all) "What if I'm still not safe, even with the vaccine?" plagued the nights out where I used to only worry about what to wear or if my mascara would smudge. The truth is that we've been at home with only our quarantine crew and Uber Eats drivers to keep us company, and a lot of those "fun" things (like crowded bars or concerts) became situations that put us in danger. Of course, there's going to be some adjusting.
"Feeling anxious about reopening is quite common," explained Dr. Tyson Lippe, MD, a psychiatrist at Heading Health in Austin, Texas. "A lot of our fear in returning to pre-pandemic functions, like the office and engaging in social events, stems from uncertainty. It is unclear who is vaccinated, what precautions will be implemented, and what the new social norms are." Basically, even the most social of butterflies are way out of practice. Add on stress about safety and dangerous new strains, and it's no wonder so many of us are feeling stressed RN. So I did what any wellness editor would do and asked experts for their best tips to cope if reopening and getting back to "normal" isn't as easy as we thought.
Just as a brief disclaimer: We always recommend seeking help. Whether that's leaning on your best friend, finding a therapist near you, or joining a community for your mental health, it's always important to prioritize how you feel, especially when going through a tough time. Find a therapist you love, come up with a game plan, prioritize self-care over anything else, and try out these seven tips from experts on how to cope with getting back to "normal."
Recognize how you feel
It may sound basic, but the first step is identifying and acknowledging the way you feel. Maybe you haven't historically been anxious in social settings or maybe you didn't know our lack of normalcy throughout 2020 and 2021 affected you as much as it did. Once you recognize what you're feeling, you can make a plan. "The first step is to recognize that you're feeling anxious," Dr. Lippe said. "Pay attention to your emotional state as well as any physical manifestations." For example, does your stomach get queasy when thinking about going back to the office or does your heart start pounding when you enter a crowded restaurant?
Keeping track of how and what you feel will help identify certain triggers. "Is it a particular place, group of friends, type of setting, etc., that's making you feel anxious?" asked Merissa Goolsarran, LCSW, a licensed therapist who specializes in anxiety treatment. "Keeping a log of situations where you might experience anxiousness is helpful in determining if a pattern is present."
Appreciate those feelings (yes, even the negative ones)
I get it. Any negative emotion, whether it's stress, worry, annoyance, frustration, or sadness, can feel so uncomfortable that we actually get mad at the feeling. But take it from someone who has been in a toxic relationship with anxiety for years: Thinking "why me?" or "I just need to get over this already!" makes it worse. "We have to give ourselves time to be programmed back in the other direction," said Dr. Emily Stone, PhD, LMFT-S, a professor and licensed marriage and family therapist. "Of course we are going to experience anxiety returning to work and other pre-COVID activities: We have been telling ourselves that these situations are dangerous."
Any extra worry or stress may be annoying, but it's not irrational. In the big picture, "negative" feelings can actually keep us safe. Feelings of anxiousness and fear are biologically useful—the mind reacts to help us avoid danger so we survive (that's where "fight-or-flight" comes from). After all, emotional reactions like fear, worry, or empathy are what drove us to make safe decisions during the pandemic in the first place. Appreciate the purpose of that extra stress and worry, and then remind yourself that you aren't in any immediate danger like the fight-or-flight response tells us, and those feelings aren't serving a purpose anymore.
Have a mini escape plan
If you anticipate that your first day back at the office or a larger social gathering might garner some overall overwhelm, have a game plan to help ease discomfort during each situation. "There are several useful techniques to keep you calm when faced with anxiety-provoking situations," suggested Dr. Mimi Winsberg, a board-certified psychiatrist and the chief medical officer at Brightside. "Try self-talk, breathing exercises, or even rehearsing worst-case scenarios to realize they are not that bad." Planning ahead is crucial when easing into uncomfortable situations you're not used to. For example, mentally repeat an affirmation when you start feeling a little overwhelmed at the office, make a list of topics in your head for when there's a lull in a conversation, or have a back up plan if the restaurant feels a little too crowded for your comfort level (takeout and wine nights are still fun!).
Say "no"
Just because everything is opening back up does not mean you have to totally open back up. In other words, just because you're happy that concerts, office happy hours, dinner parties, and restaurants are coming back in full swing does not mean you have to do it all. "Go at your own pace," advised Jenny Okolo, an occupational therapist from London. "While it may be tempting to say yes to everything, do so at your own pace until you feel more comfortable as your confidence returns." Also, it's OK if your comfort level looks different from your friends, significant other, or coworkers. "You'll probably have different standards or a different 'normal' than others," Goolsarran agreed. "It's helpful to communicate what you're comfortable with so that you don't get stuck in an uncomfortable situation." Let friends know that you're sticking to small groups or invite your work friend to meet up at a coffee shop with outdoor seating.
Get into your body
Whether it's a day at the office or a night out, if you anticipate any uncomfortable feelings coming on, try a ritual that will help you calm down before heading out the door. "Think of something simple that leaves you feeling more confident, like exercise or meditation," suggested Teri Schroeder, a licensed clinical social worker and co-founder of Just Mind Counseling. "For many people, focusing on the body before a challenging event can help reduce stress and clear the mind." Dr. Winsberg agreed, explaining that she often recommends her clients try jumping jacks or even singing out loud prior to social situations to loosen up and let out anxious feelings. Sometimes the secret to calming the mind is as simple as putting energy into the body.
Start small
Even if you frequented clubs, concerts, and crowds all the time pre-2020, there are many "muscles" you haven't worked in over a year. That's right: Feeling social can be like a muscle and requires work to keep it healthy. "Too much too soon may feel overwhelming right now: start small and try to exercise that social muscle again. Resume social life with your inner circle, and gradually expand outward," Dr. Winsberg suggested. "It may feel most comfortable to first interact with one or two other people who are vaccinated in an outdoor setting," Dr. Lippe agreed. "As you begin to acclimate [and the CDC guidelines say so], you can move toward larger groups or indoor environments." Just like biceps or glutes, it may take some time to warm up that social muscle and to identify what will make it fatigue too quickly. Identify what feels doable and enjoyable, and then limit what might be too much, knowing you'll work your way there.
Adjust your routines
So you're still in the habit of sleeping in until two minutes before the workday starts, staying in pajamas, and then eating Postmates for dinner in front of the TV? No shame in your quarantine game, but we can all agree that our routines are very different from the days working out at 7 a.m. or putting on a full OOTD before commuting, and then running errands or heading to happy hour after 5 p.m. (how did we do it all?). If your routines are the same when you were staying at home, of course, any difference will feel overwhelming. Even if you're not ready to go back to the office or fill up your social calendar, start adjusting your routines.
Roxanne Francis, MSW, RSW, a psychotherapist and owner of Francis Psychotherapy & Consulting Services, recommended structuring your day as if you were going into the office (even if you're still working from your couch): get up earlier, get dressed as if you were going to work, and treat your WFH space as if it was your actual office (no more empty candy wrappers or dirty dishes). Also, if you're Zooming with friends after work, put on jeans (pause for shock), take a walk around the block beforehand, or just do a quick makeup routine to start feeling that normalcy come back.
*These tips are meant to be used as inspiration for coping with stress or anxious feelings, not as a treatment for anxiety. Anxiety can feel isolating, but you shouldn't have to feel as though you're going through it alone. Please reach out to your doctor, a therapist, or another trusted professional for support.
If you are experiencing suicidal thoughts or actions, please get help immediately.
National Suicide Prevention Lifeline: 1-800-273-TALK (1-800-273-8255)
Crisis Textline: text CONNECT to 741741