There are very few pieces that you could bet most people have in their wardrobe. A pair of leggings, a good white tee, a sweatshirt you wouldn't mind living in—you can probably bet that most people you know have them and rely on them. And at the top of that list? A good pair of jeans.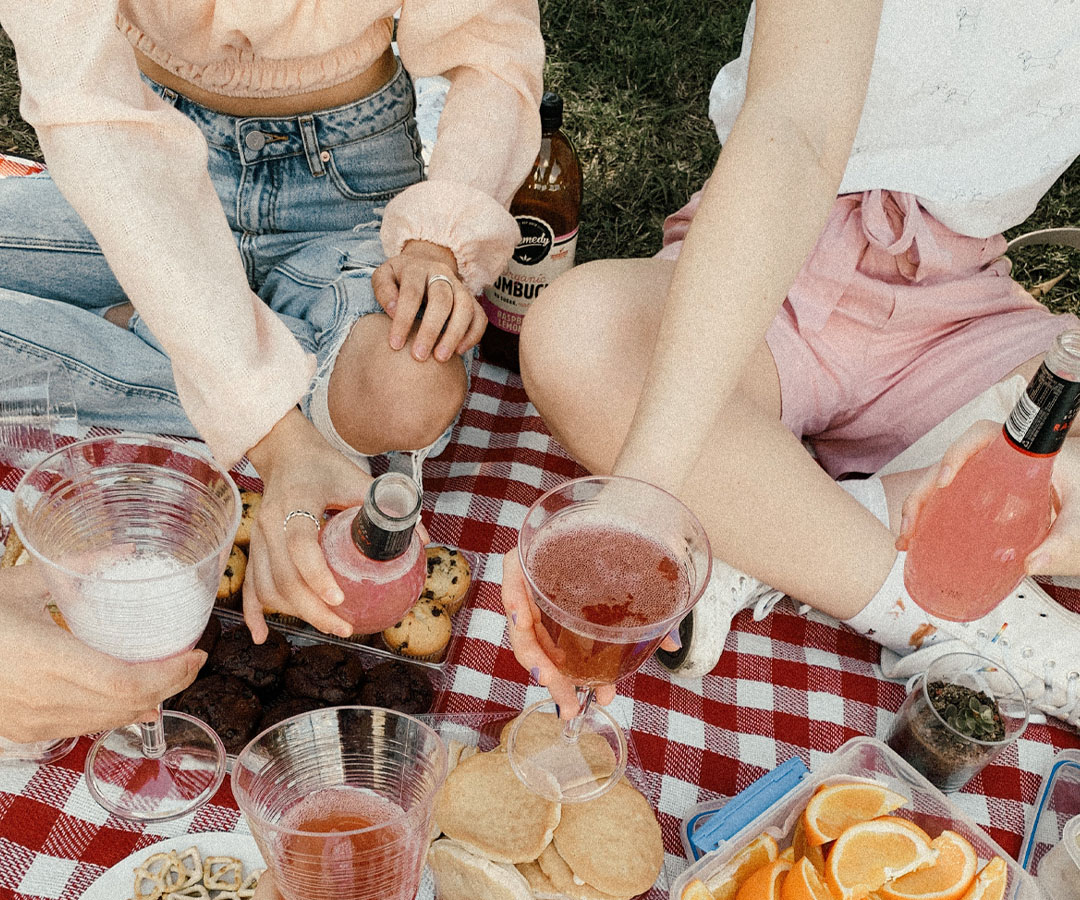 CURRENTLY TRENDING IN /
LIVING
your complete summer shopping guide
Despite collective society having a love-hate relationship with jeans—let's be honest, they aren't always the most comfortable thing we put on—they're so commonplace that it's worth talking about them. The most comfortable ones, the ones you'll have forever, the ones that are the most "in" that year—of all the pieces in your closet, jeans are worth the effort of figuring out.
This year has brought a solid amount of jean debate with it, but today, we're sticking to talking about the ones that could have "2021's hottest" stamped on their tags. It should be no surprise that the complete juxtaposition to skinny jeans has come onto the scene in the form of baggy, oversized ones, and they're a lot more flattering than you might think.
Ready to commit to a new jean fit? Have no fear. Stick your toe in the water by styling them in these five foolproof ways.
1. With a white tee and leather jacket
Jeans, a white tee, and a leather jacket are a predictable combo, but that's because it's a combo that will never fail you. With a crewneck white tee and whatever leather jacket you reach for, your baggy jeans will add a little more to the ensemble than a pair of skinnies or straight jeans would.
2. With your favorite blazer
A blazer can feel completely different depending on how you style it, and this is an example of how it can be made to feel cool rather than like workwear. Your blazer and baggy jeans will do all the talking here, so pair them with whichever basics you're feeling for the day.
3. With a teddy coat and sneakers
We'll never say no to a teddy coat, but after a couple of years of having them in our rotation, we welcome new ways to style ours with open arms. The answer? A black pair of baggy jeans, sneakers, and the year's hottest tote.
4. With a trench coat and chunky boots
One of the best ways to switch up how an outfit feels is by mixing silhouettes to create new, different shapes on your body. Here, a long coat with baggy jeans makes for an overall oversized effect that's perfect to turn to when layering up for winter—especially with a pair of trendy, chunky boots.
5. With a graphic top and sneakers
The best part about baggy jeans? The oversized fit means that they're on the comfortable end of the jean spectrum, making them perfect to wear on a day off instead of your leggings. For the ultimate off-duty look, pair them with a graphic tee or sweatshirt and your favorite pair of sneakers.
Our favorite baggy jeans