If you find yourself sneaking hints of pink into your wardrobe, let go of that shame—it's Barbie girl summer, baby! Thanks to Greta Gerwig's upcoming Barbie movie, which releases in theaters on July 21, pink is officially back and deserves to find a place in your closet.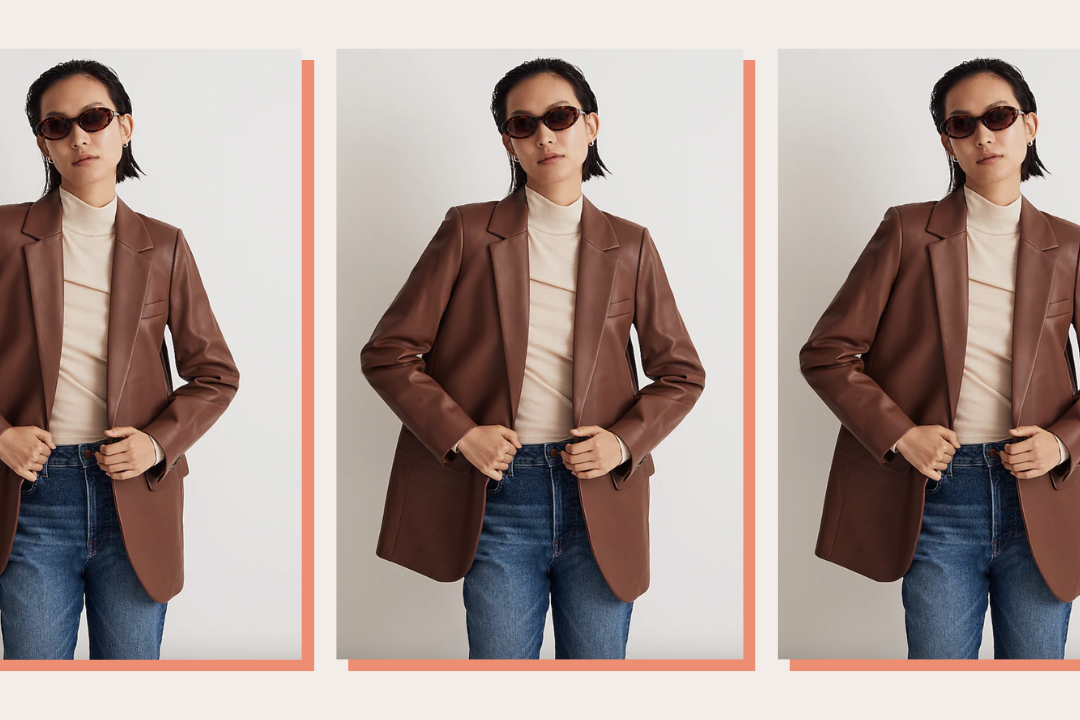 time for your fall wardrobe update!
The film, which takes place in a whimsical Barbie-inspired universe, appears to follow Barbie (Margot Robbie) on a journey of self-discovery after she has an existential crisis and realizes the world isn't just sunshine and roses. Being a girl who lives in a magical universe with no problems, Barbie has an incredible wardrobe that adjusts perfectly to her; from everything to an astronaut to a lawyer, Barbie can be it with a swift change of clothes.
We can't all live in a dreamhouse and drive a plastic pink convertible, but we can still have our Barbie summer with a few fun wardrobe additions. From sunglasses to swimsuits, here are 25 Barbie-inspired fashion items to add to your closet this season:
Sunglasses
Dollger
If subtle isn't for you, go full-fledged Barbie with these fun heart-shaped sunnies. At $12, they're especially perfect for a pool party, bachelorette party, or to wear while you're jamming to tunes on a road trip.
11 colors available
Quay Australia
Looking to make a statement in your everyday wear? These QUAY sunglasses are high-quality without breaking the bank, plus pack a major punch in the perfect shade of hot pink.
4 colors available
Ray-Ban
I can just picture these in a mini-version that comes with Barbie's designated accessories. These Ray-Ban's offer a subtle pink hue that makes for a reliable pair of sunnies to reach for year long.
3 colors available
Hats & Headbands
Accessories
Shoes
Beachwear
Aerie
We know that Barbie lives by the pool, and if she isn't in her iconic black-and-white striped number, we'd bet she's in something pretty similar to this.
2 colors available
GAP
At the beginning of the film's very first trailer, we see Barbie arrive in a vintage striped swimsuit. This one-piece suit from GAP is a modernized dupe with a similar look. It also comes with an adjustable strap if you aren't digging the one-shoulder style.
2 colors available
Show Me Your Mumu
Pink here, pink there, pink everywhere. Why not combine two trends in one—crochet and Barbie pink—with this super cute cover-up? Whether the swimsuit underneath is also hot pink is up to you. (But we'd highly recommend it.)
7 colors available
Clothing