As the year comes to a close, there's nothing quite like looking back at the many things it brought. Sitting back, reminiscing, and saying "was that really this year?" is one of our favorite past times—especially when it comes to celebrity fashion.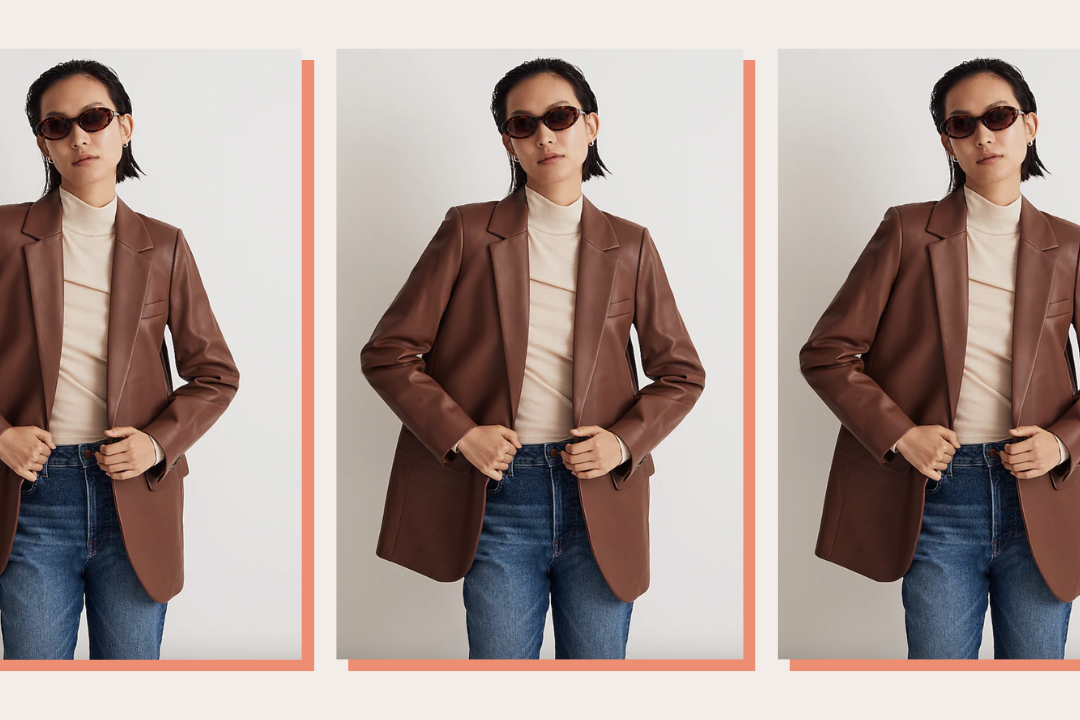 time for your fall wardrobe update!
With countless award shows, red carpet events, and galas, there are bound to be plenty more celebrity fashion looks that are unremarkable as ones that are remembered. It's easy to blend in amongst a sea of silk and chiffon, but having a look that helped to establish an entire year's style? That's a whole lot harder.
From iconic maternity fashion to looks that defined gender expectations and left us with a rush of dopamine only an incredible outfit can accomplish, these are the 2022 celebrity outfits that defined the year.
Blake Lively at the Met Gala
Blake Lively is always the queen of the Met Gala—how can she not be when her outfit always coordinates with the carpet at the event?—but this year's was in another stratosphere.
For this year's theme, 'In America: An Anthology of Fashion' with a dress code of 'Gilded Glamour,' she honored New York City in a gown that took influence from the city's buildings and architecture. The Atelier Versace dress featured a mid-event transformation, where the copper gown's train was taken down to reveal the stunning turquoise she wore the rest of the night. It was the look that took home the crown of being the most memorable Met Gala look—a title she's already used to holding.
Anne Hathaway at the Michael Kors SS23 show
Anne Hathaway has had quite the 2022, with appearances that reminded everyone why she's one of the most appreciated women in Hollywood (and that she simply does not age).
Among countless red carpet looks that stunned (including a Barbiecore Valentino look that took the collective internet's breath away), her nod to Andy Sachs was one of the most memorable. At the Spring/Summer 2023 Michael Kors show, she payed an obvious honor to one of her most beloved characters—full bangs included. Plus the fact that she sat next to Anna Wintour at the show? Iconic, indeed.
Rihanna's entire pregnancy tour
Who can forget that 2022 started with Rihanna announcing her pregnancy in the most iconic way possible? Not only was her pregnancy style iconic, but she redefined maternity wear with looks that put her growing bump on display in outfits that never skimped on style (quite the contrary, in fact). She showed us that pregnancy doesn't mean needing to alter your personal style; instead, it can be a reason to enhance it.
Florence Pugh arriving at the 79th Venice Film Festival
Miss Flo had quite a busy 2022, and solidified her place as one of the most beloved actresses of our generation. Amidst lots of drama surrounding Don't Worry Darling at the Venice Film Festival, she rolled up late, drinking an Aperol Spritz in the most stunning shade of purple we've ever seen. The monochrome Valentino set embodied the spirit of relaxed, Italian resortwear, with gold accessories to boot. An unbothered queen, she gave us looks that were just as fabulous as her acting—something that's easier said than done.
Julia Fox at the Vanity Fair Oscar Party
From the moment she stepped out in her Schiaparelli jacket and ultra-thick winged eyeliner, this became the year that nobody could stop talking about Julia Fox. Through being unapologetically herself (and with a few viral sound bites in between), she became a household name virtually overnight.
She showed up to the Vanity Fair Oscar's afterparty in this Han Kjøbenhavn dress to remember, with head-to-toe leather and a claw-like hand around her neck. You can call Julia Fox a lot of things, but boring is never one of them.
Lil Nas X at the MTV VMAs
Lil Nas X's red carpet fashion has become iconic in its own right, and this Harris Reed look was instantly one of the most memorable fashion moments of the year. With a halo-style headpiece and caged hoop skirt, both adorned with feathers, he embodied extravagance in the most enviable of ways. His gender-fluid fashion turned heads and let us know exactly who he is, and we can't wait to see what he brings to 2023.
Bella Hadid's Coperni spray-on dress
At the Coperni show in early October, Bella Hadid made headlines with a spray-on dress that undeniably will go down in fashion history. She showed up on the runway wearing only a thong while manually covering her breasts, and modeled through what appeared to be two men spray painting her. After about 15 minutes, a slit was cut, sleeves were maneuvered to be an off-the-shoulder look, and she strutted down the runway in a dress made of liquid fabric.