I don't know about you, but one of my favorite parts of the holiday season is searching for the perfect gifts for my friends and family. I look forward to finding fun items I know they'd never treat themselves to and practical presents that will help improve their everyday lives. What can I say? Gift-giving is my love language.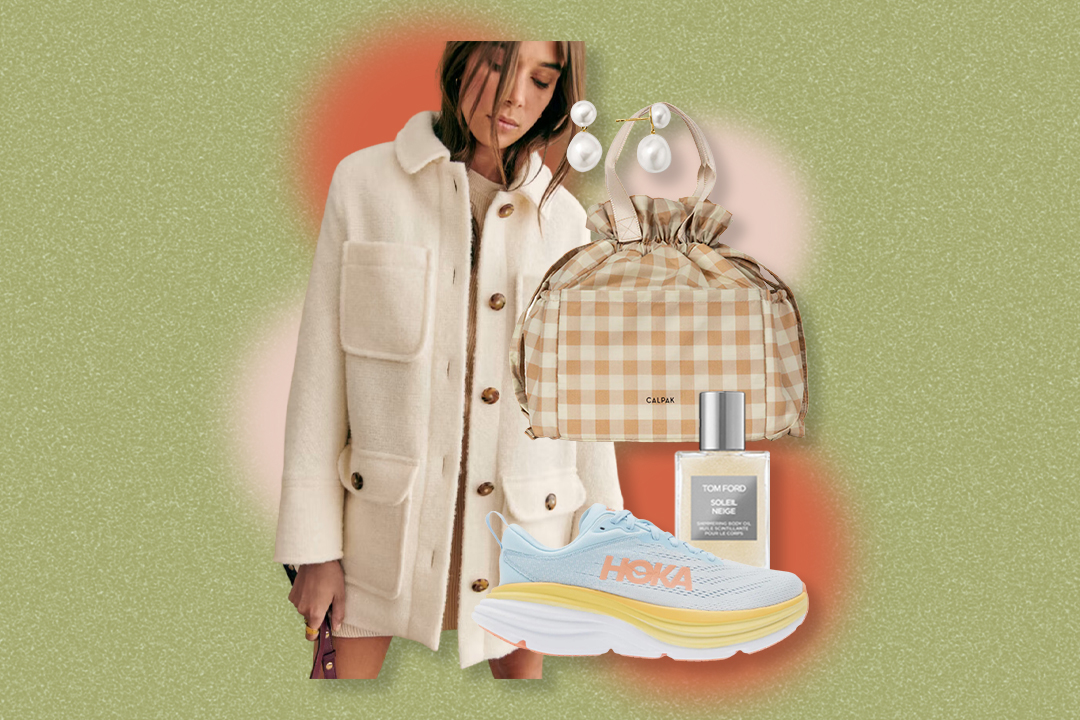 But although I love shopping for others, I still struggle to check everyone off my list each year. Sometimes, nothing I find in stores seems special enough, or I've waited too long to place an online order, or I can't find the right item at the right price point. When this happens, I know I can always turn to DIY gifts. But I'm not talking about regular DIY gifts—I mean cool DIY gifts. With a little time and effort, you can create something that's uniquely tailored to your loved one, which will feel much more personal than something you can get from a store. 
If you're struggling with shopping this year, try out these 10 handmade gifts for an extra special surprise under the tree.
1. Imprinted Clay Ornament
This is one of my all-time favorite DIYs. It's as simple as rolling out air-dry clay and cutting out shapes using cookie cutters. Once you've prepared your clay, customize the ornament with stamped letters or an imprint of something special. I've created my own using my cats' paw prints, but you could use seashells, fingerprints, keys, or other meaningful items. And don't forget to poke a hole in the top so you can thread a ribbon through and hang it on the tree.
2. Customized Denim Jacket
This easy DIY is a great gift for your cool cousin or trend-loving bestie. Whether you buy a brand-new jean jacket or thrift a vintage one, adding patches and other embellishments will make this gift one-of-a-kind. Check out Etsy for iron-on patches or enamel pins that reflect their personality and interests. If you're feeling extra crafty, try adding on fringe, paint, or rhinestones to create a custom piece they'll want to pair with every outfit.
3. Etched Wine Glasses
Every wine-lover could use some pretty glassware, which makes this DIY gift idea especially practical. Purchase glasses in the recipient's preferred style (team stemless over here!) and select your design. Then etch it onto the glass using a stencil and etching cream, which you can find at craft stores. These also make a great gift for newlyweds—use their new monogram or initial for the etching!
4. Personalized Doormat
If you know someone who recently moved or bought their first home, gift them a personalized doormat this holiday. Start with a plain mat and add their initials, a fun saying, or an image using a stencil and paint. You could also create your own version of a more expensive doormat you love, like these bloggers did with this Anthropologie gingerbread house doormat.
5. Chunky Knit Blanket
Chunky knit blankets are a popular gift this time of year, but they can be expensive to buy in-store or online. This year, try making your own by following a finger-knitting tutorial. This project is easy enough for non-crafters and only requires a few skeins of yarn and your own two hands, but it makes a big impact as a gift.
6. Infused Olive Oils
Treat the foodie in your life to the delicious gift of homemade infused olive oils. Simply heat one cup of olive oil and your desired additives (such as lemon peels, chili flakes, garlic, or rosemary) in a pan over low heat for 20 minutes. Let the mixture cool for half an hour before decanting the oil into glass bottles. Add a gift tag or label and present the bottle alongside a fancy baguette for a bread lover's dream come true.
7. Recipe Book
Pass on all your favorite recipes to friends and family this season with a handmade recipe book. Handwrite or type out all the ingredients and steps for each dish, include a photo or story with each recipe, then compile them all into a beautifully bound album. You can even go the extra mile and gift the recipe book along with one of your signature meals.
8. Sugar Scrub
Whip up this treat for the beauty and wellness lovers on your gift list. You'll need ¼ cup of sugar, 1 cup of coconut oil, and a few drops of the essential oil of your choice. Mix the ingredients together and pour the mixture into a glass jar with a lid. Top it off with a bow and you have a gift that keeps on giving, all dry-skin season long.
9. Bath Soak
Give the gift of relaxation during the busiest time of year with a DIY bath soak. Combine one cup of Epsom salt, ½ cup of dried flowers such as roses or lavender, and a few drops of your favorite essential oil. Add it to a beautiful jar with a small scoop and top it with a bow for a luxurious gift they'll love.
10. Map Corkboard
Need a gift for the world traveler on your list? Look no further. All you need is a plain sheet of cork and some acrylic paint from the craft store. Draw or stencil an image of the world map onto the corkboard and paint it in. Add decorative push pins to their past travel locations and include more for future adventures. Pop it in a frame and you have a great gift they'll use for years to come.