Some people have emotional support dogs or emotional support water bottles. I happen to have an emotional support denim jacket that has complemented some of my favorite outfits over the past few years. This may sound really dramatic, but I really think I will be with this jacket 'til death do us part. My favorite thing about a jean jacket is that you can create an outfit around it that can work for just about every occasion. It can be dressed up, or even dressed down and done so with ease.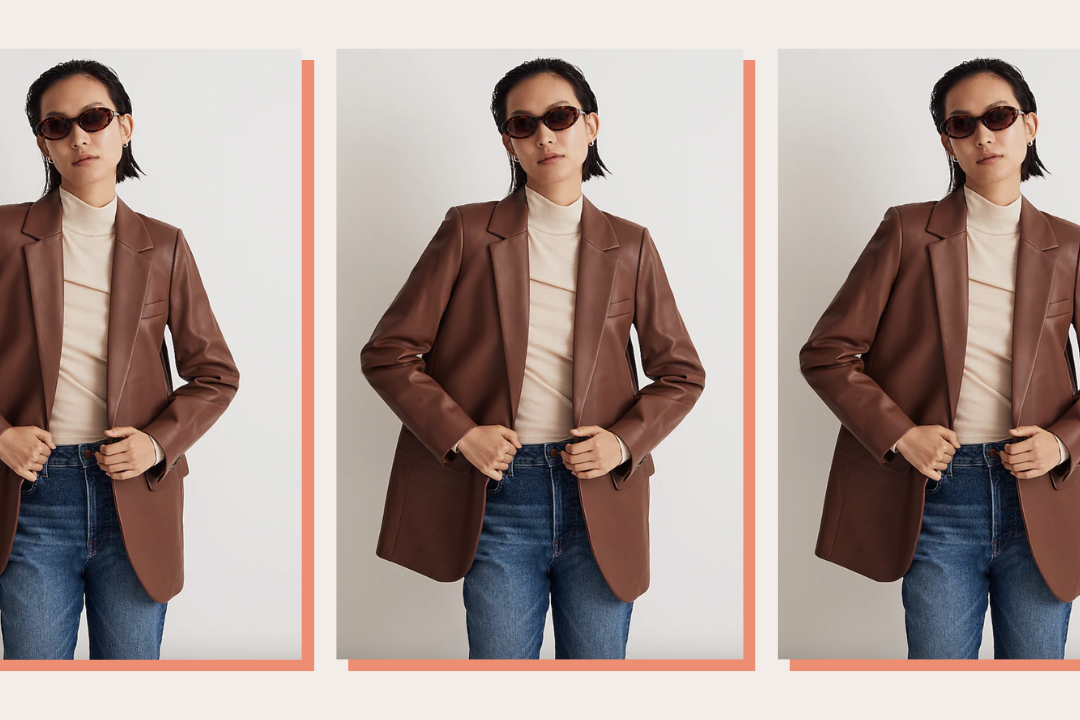 time for your fall wardrobe update!
The bad news is, there are so many denim jackets to choose from: light wash, dark wash, distressed, oversized, moto, cropped. The good news is, every denim style works. If you think you have gotten every outfit combo out of your denim jacket, think again. Here are a few outfit combos to try that will look amazing with your go-to denim jacket.
Look 1: Unitard + Platform Sneakers
You can either be the best-dressed person on your daily "hot girl walk" wearing this, or the "Sporty Spice" of your brunch group. Either way, this requires minimal effort, and you'll still look put-together.
Look 2: Printed denim + Bodysuit + Strappy heels
I'm all about prints, and this look is the perfect way to wear two statement pieces without feeling like it's too much, or one-piece is competing with the other. Offsetting your denim pants with print and a different wash from your jacket, prevents the overall look from clashing, while still giving you the opportunity to try something bold.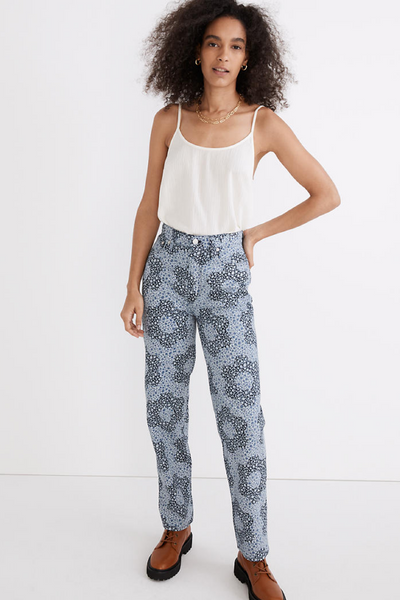 Look 3: Sweatsuit + Ankle boots
This is another get-up-and-go outfit formula that is so simple and so cozy. For those days, when you need another layer the denim jacket is the ideal piece to throw on to elevate the look.
Look 4: Trousers + One-shoulder top + Sneakers
This combo screams, "polished, but make it effortless." If you're looking to subtly dress it up, this formula can even be swapped with a pair of heels instead.
Look 5: Oversized vintage T-shirt + Knee-High Boots + Black Tights
Speaking for those who sometimes despise wearing pants, this ensemble is for you. This is the easiest combo, and you could very well have hopped out of bed and thrown on a denim jacket to achieve this, but no one needs to know that. This takes all but five minutes to achieve, and it seamlessly makes you look like "that" girl.
Our Favorite Denim Jackets