You know the all-too-common "I don't have enough time to work out," "Exercise is boring," or "The gym is too expensive" excuses? Well, those no longer apply, thanks to the bevy of fitness apps that make just about any type of workout a download and click away, no matter where you are. Yes, there's an app for at-home workouts and gym rats, for weight training, Pilates, dance cardio, for quickie 10-minute to hour-long sessions, you name it. While some will set you back a few bucks, others won't cost you a thing. Hot tip: most offer a free trial.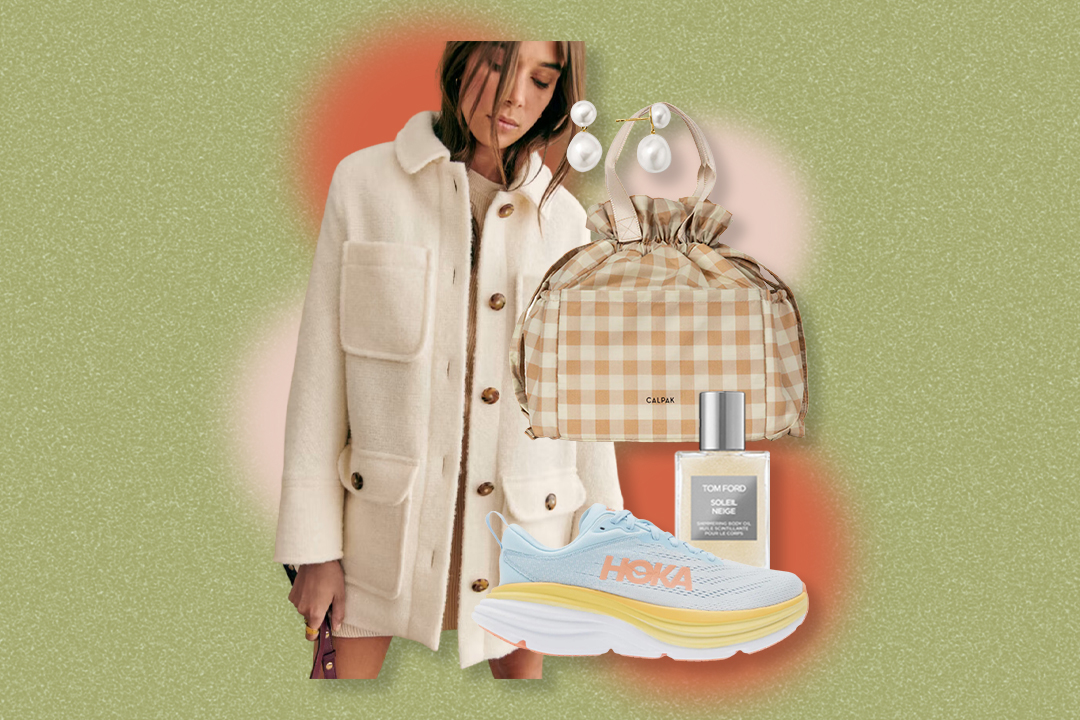 The endless fitness platforms at your fingertips can be overwhelming, so we've done the work for you and narrowed down the top picks to sweat it out with. Consider your phone (alongside your fave water bottle) your must-have fitness accessory. Without further ado, let's get to hitting our fitness goals with the best fitness apps of 2023.
If you're a gym rat…
Whether you're a newbie or a pro at lifting weights, this app will get you pumped (literally and figuratively). Choose from different strength training programs that vary in length (i.e. 6, 8, 10 weeks) and skill level (beginner, intermediate, advanced) or over 100+ daily workouts that target every major muscle group.
Cost: $14.99/month or $119.99/year; 7-day free trial
Want to work out with celebs and celebrity trainers alike without paying the hefty price tag? Look no further than FitOn. Take your pick from live-streamed classes or its catalog of on-demand options (think: strength, HIIT, Pilates) with the likes of Jeanette Jenkins (she's trained Pink, Alicia Keys, and Mindy Kaling) and Gabrielle Union.
Cost: free
Bid farewell to stale, same ol', same ol' gym routines and the intimidation factor that often comes with hitting the gym. FitBod customizes workout plans based on your recent workouts, current strength-training level, and gym equipment you have on hand. Oh, and it includes recovery time every week to ensure your muscles get the TLC they need.
Cost: $12.99/month or $79.99/year; three free-trial workouts
If you have minimal equipment…
Sometimes all you need is a workout buddy to keep you on track with your workouts. This app, created by Insta-famous Australian trainer Kayla Itsines, serves up a built-in community of women to cheer you on every step of the way, not to mention a 16-week, zero-equipment plan called "BBG Zero Equipment" that includes 70 bodyweight exercises—that's right, sans dumbbells, resistance bands, and bench.
Cost: $19.99/month, $54.99/quarter, or $$119.94/year; 7-day free trial
Chances are you've heard of influencer and certified fitness instructor Cassey Ho (Blogilates ring a bell?). Well, say hello to her Pilates-based, no-equipment classes led by Cassey herself, categorized by target area so you can easily find the type of workout you're looking for. What's more, you'll have her interactive workout challenges and calendar at your disposal to stay motivated. No losing steam here.
Cost: $3.99/month or $39.99/year
"Just Do It" takes on a whole new meaning with Nike's very own fitness platform. Along with more than 185 workouts to choose from—from strength-based routines to mobility and yoga sessions—the app features at-home workouts that require minimal to no equipment. But don't let that fool you—the strength-building circuits, HIIT, and total-body burns pack a punch. The live mindfulness sessions and guides on mindset, nutrition, recovery, and sleep are just added perks.
Cost: free
If you prefer quickies…
An all-in-one health, wellness, and lifestyle platform, MWH makes fitness accessible, flexible, and inclusive for all. "No matter what time you have available to you (yes, even 5 or 10 minutes has an impact), there's always something you can do to take care of YOU," expressed Melissa Wood-Tepperberg, Founder of MWH. With a weekly schedule of efficient and effective Pilates and yoga-style flows designed to sculpt long, lean lines (and grouped by beginner, intermediate, and challenging levels) you can't go wrong.
Cost: $9.99/month or $99.99/year; 7-day free trial
With this aptly-named app, all you need is seven minutes (and no equipment) to effectively break a sweat. Based on scientific studies to provide the most bang for your buck in your workouts, this app gives you access to a plethora of exercises, plus over 200 seven-minute, full-body workouts if you subscribe to its 7 Club Membership.
Cost: free; $9.99/month or $79.99/year for 7 Club Membership
This audio-only app makes you hyper-focused on the workout you happen to be crushing on any given day (it's like having your #1 cheerleader in your ear). With 2,500 trainer-led, music-based workouts ranging from running and elliptical to stretching and yoga, you'll never get bored.
Cost: $14.99/month or $99.99/year; 7-day free trial
If you're looking for more variety…
If the pandemic taught us anything, it's that we can sweat it out with the best of them from the comfort of our own homes (and save some dough), and obé continues to prove that. Consider your fitness routine covered because obé Fitness offers 10,000+ on-demand workouts, with 20+ class types that feature both no equipment and full gear exercises. Workouts for the next week, next month, and next year? Check.
Cost: $24.99/month or $169.99/year; 7-day free trial
No longer just a stationary bike trainer, the Peloton app boasts thousands of live and on-demand classes with or without equipment that you can do at home, at the gym, or on the go. We're talking a selection of indoor cycling, running, walking, bootcamp, strength, and outdoor (audio-only) classes. Got a competitive side (even if it's just with yourself)? Use the metrics and performance tracking feature so that pesky motivation doesn't wane, and participate in challenges to focus on specific goals and earn achievements.
Cost: $12.99/month; 30-day free trial
BODi is ditching the perfection mindset (read: failure is inevitable, but we keep going anyway) to dish out 100+ workout programs—from cardio to strength and dance to yoga—for all levels. Sure, it may be on the pricier side, but the app's extensive range of workouts with varying levels of intensity arguably makes it worthwhile.
Cost: $119 for 6-month membership or $179 for 12-month membership; 14-day free trial
If you're all about low-impact workouts…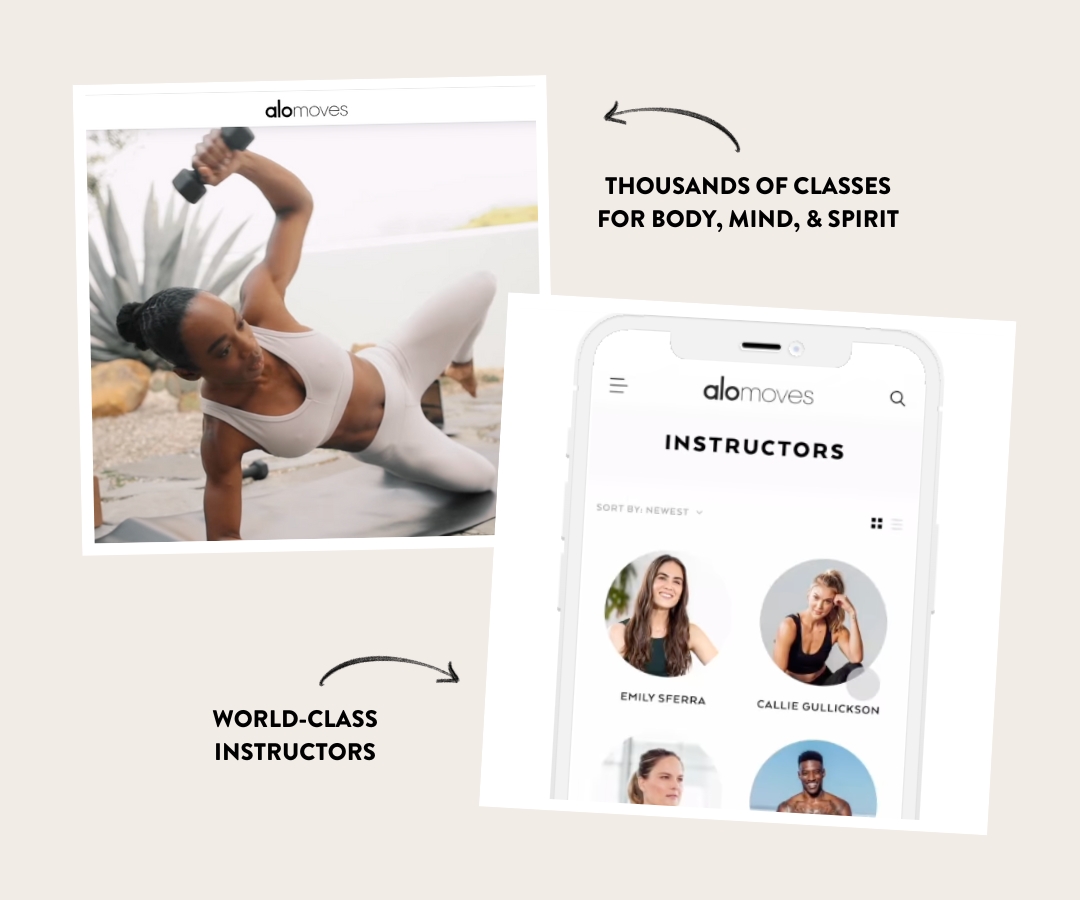 What's a girl to do when she wants to level up her fitness, mindfulness, and overall wellness? Cue up Alo Moves, of course. With bragging rights that include a repertoire of over 2,500 classes (that are all available for offline download, BTW)—from yoga to full-body HIIT to sound baths—taught by over 60+ instructors, a strong community of users with whom you can connect based on similar goals and workout styles, and a mix of IRL backdrops in its workout videos (see: Alo in the Wild), what's not to love? Sunrise meditation in Hawaii, anyone?
Cost: $20/month or $199/year; 14-day free trial
When in doubt, dance it out—with celebrity trainer Megan Roup, that is (she counts Shay Mitchell, Miranda Kerr, and Karlie Kloss as her devotees). Offering five different programs (like Beginner-Intermediate and Slow + Controlled), over 400 on-demand workouts, and multiple live classes each week, you'll find everything from dance cardio, lightweight, low-impact sculpting, yoga, stretch, and meditation classes. The best part? You'll get a great workout in less than an hour. Pssst: Listen to founder Megan Roup on The Everygirl Podcast.
Cost: $19.99/month or $179.99/year; 7-day free trial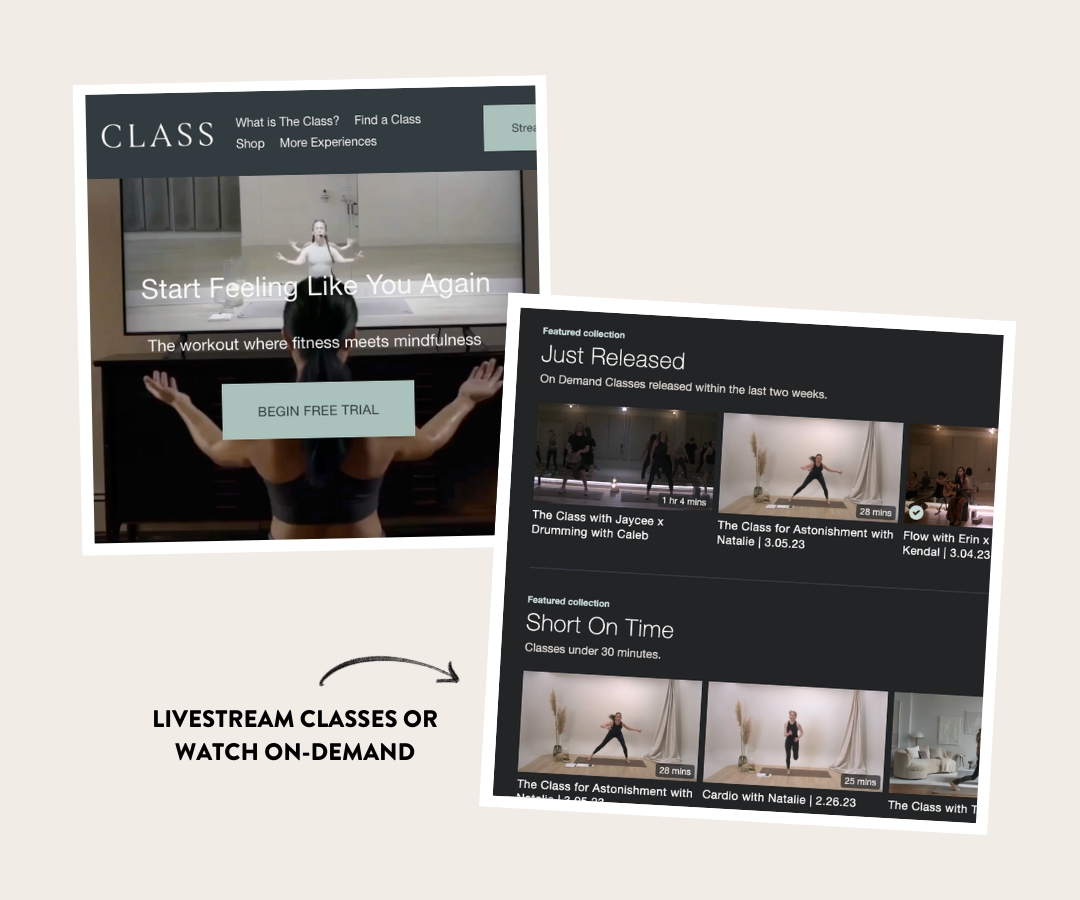 The Class' MO is "The workout where fitness meets mindfulness," and with live-streamed and on-demand offerings and programs that combine strength-training, cardio, and mindfulness to help you feel better, clear your mind, and release emotions, it more than delivers on its promise. Mat-based and music-driven, you can expect guided instruction and a carefully curated playlist to exercises such as squats, jumping jacks, and burpees in each Class. The result? A cathartic workout experience that guides you to restore balance and build a resilient body. In LA or NYC? Try it IRL at their studios.
Cost: $40/month, $36.67/quarter, or $33.33/year; 14-day free trial