I don't know about you, but with all the live music, lunch dates, and late nights, my workout goals have been put on the back burner this summer. Gone are the days of tracking my steps and dragging my tired body to the gym on Monday mornings. I've replaced working out with rewatching my favorite Netflix shows and figuring out exactly how many times a week I can get away with eating chips and guac. (If eating too much guac is wrong, I don't want to be right.)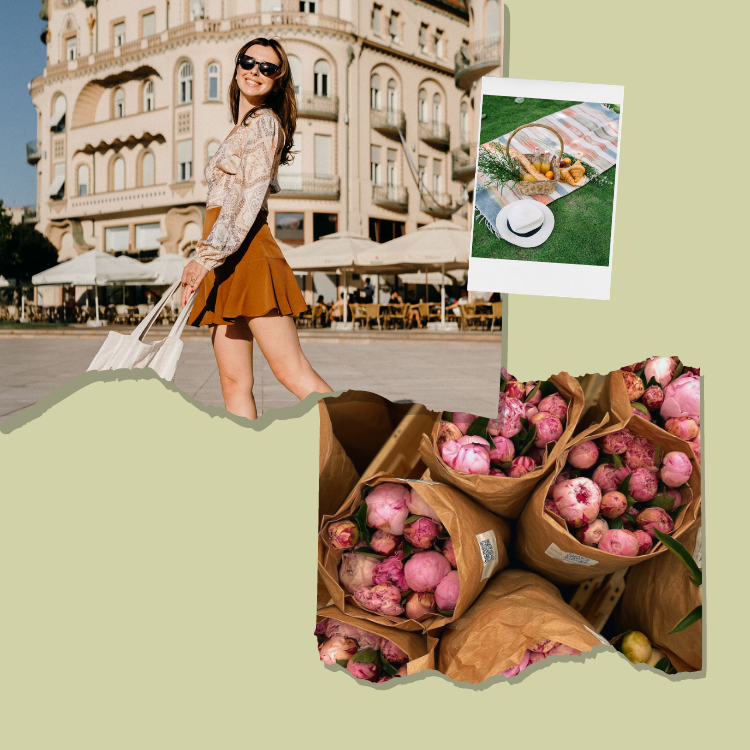 read this if you're in your saving era this summer

That's why I needed this list of badass women to help me get inspired and motivated to get movin' all summer long. Just seeing their posts on my feed makes me want to grab a workout buddy and get to the gym ASAP.

Source: @sarahs_day

Approachable and genuine, Sarah's motto is "Listen to Your Body." Keep an eye out for her Instagram Live workout sessions to get your sweat on with a virtual workout buddy.

A Fitness Tip Straight From Sarah: "EAT MORE of the RIGHT FOODS. Punishing your body by restricting calories or starving yourself is only going to do damage to your metabolism and body's ability to perform optimally in your training!"

Source: @toneitup

Karena and Katrina created an Instagram community that's fueled by their passion of empowering women to find workouts that work for them. Visit their website to find their most recent Bikini Series Challenge.

Our Favorite Post From The Tone It Up Blog: The Guide To Choosing Weights (Who knew there was a formula?!)

Source: @mynameisjessamyn

Jessamyn is the epitome of strength and enthusiasm. Her original hashtag #Everybodyyoga encourages women to stop body shaming themselves.

Jessamyn's Words of Wisdom: "There are way too many of us who hold the opinions of complete strangers in a higher esteem than our own opinions and emotions."

Source: @blogilates

Cassey built her entire fitness empire with blood, tears, and literal sweat. This Pilates instructor combines videos, calendars, and nutrition challenges to find unique ways to help workouts go by faster.

Cassey On Her Wellness Transformation: "I've been there — skinny and toned. But I was miserable. I could not function at my optimal levels in other areas of my life. So today, I choose to be happy with this body while being happy with the all the other cool things I'm getting to accomplish in business, relationships, and creativity. My body is so much more than how it looks. I love my body for what it CAN DO."

Source: @basebodybabes

The coolest thing about this account is the STUNNING athleisure outfits the sisters sport while doing intense workouts. (Is it bad that I want everything from their closet?!)

We Are Obsessing Over: Their Green Smoothie Bowls! Perfect for a weekend after overindulging.

Source: @massy.arias

How many trainers have entire documentaries filmed about their unique fitness style? Massy's ability to connect to her audience is incredible. Plus, she blogs about her favorite hair products… a gal after my own heart!

Fun Fact About Massy: She's bilingual!

Source: exercisewithextrafries

The Park sisters are freaking hilarious. Follow as they navigate through hungover mornings and intense french fry cravings, all while still finding time to do a rep of lunges.

The Sisters' Favorite Summer Treat: These Fruit + Veggie Popsicles!

Source: @amandabisk

Amanda is a pole vaulter that participated in the 2010 Commonwealth Games. Since then, she has fought Chronic Fatigue Disorder and found her niche helping women achieve their flexibility goals!

Amanda's Workout Philosophy: "I am a huge believer in spontaneous exercise and incorporating movement into our daily tasks. Walking instead of driving, taking the stairs, investing in a bicycle, or having a catch-up with friends over something active like a yoga class or a walk in the park. Our bodies thank us for moving with the release of 'feel good' endorphins. So get out there and feel good!"

Source: @rrayyme

Remi stresses the importance of supplementing your summer workouts with clean eating. You might even be inspired to replace your daily Chipotle runs with one of her Macro bowls!

Remi On Workout Playlists: "Make a fresh playlist with high-energy music you LOVE and can't wait to listen to, and it will PUMP YOU UP. For me, its all things hip hop and 90's."

This certified personal trainer specializes in weight loss and group training. She's the brain, beauty, and brawn behind Gymnetics Fitness, a training program which she co-owns with her mother!

Lana's Nickname: The Fitness Vixen!

Source: @kaisafit

Fitness icon Kaisa Keranen's Instagram videos are EVERYTHING. Did I mention that she shows you how to workout with an office chair? A whole new meaning to "No Excuses!"

Most Unique Place She's Been Seen Working Out: The Airport!

Source: @kayla_itsines

Creator of the BBG program, Kayla's feed is full of pictures of real transformations of real women. Her comment sections are full of women encouraging each other. Talk about girl power!

What We Learned From Kayla: How to keep working out even if you have a bad case of jet-lag!
Who are you following this summer for workout inspo? What do you look for in a social media fitness account?