I am the opposite of most people in that I rarely appreciate the classics. I'm way too excited about the "new!" and "now!" to ever get attached to something "timeless." Not to mention my affinity for the hidden gem—I'd rather go on and on to my best friends about a lipstick or TV show they've never heard of than drone on about Elf for the 100th time (not that it's not good—I stan Zooey Deschanel like the rest of society). So this year, I set out to watch all the Netflix holiday movies I could find.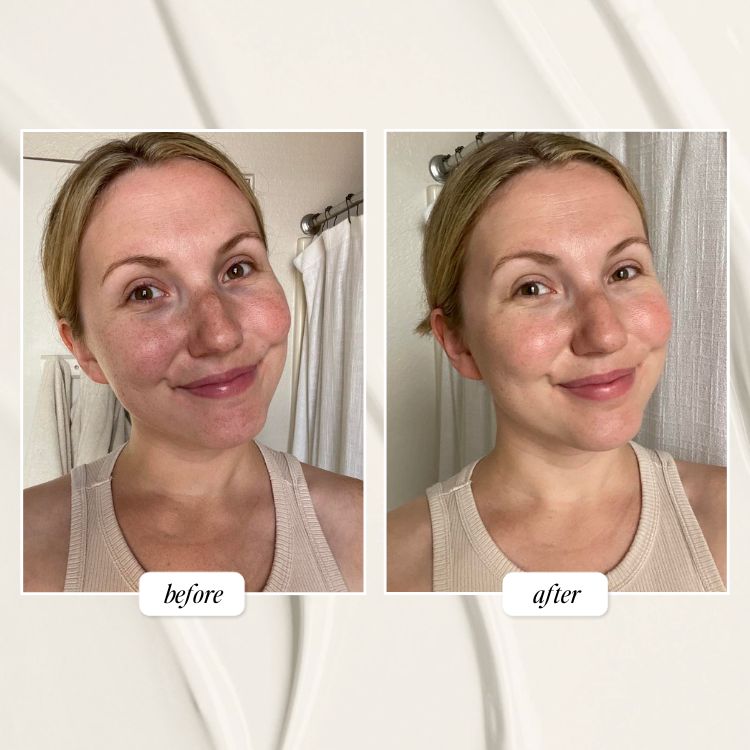 Trust me, there were some bad movies (and I don't just mean cheesy), and there were some really bad movies (I stopped in the middle of about three because they were so awful). But there are quite a few gems that stood out to me that I'll watch over and over again for holiday seasons to come. Grab some popcorn and cocoa and get to watching the movies on my very special, approved list of Netflix holiday movies:
Notice how I specifically said the first one. I just did a marathon of both with my family, and we all agreed that #2—while it's cool to see Kurt and Goldie doing their thing—is just not that great. However, the original Christmas Chronicles is a national treasure. It's one of my favorite Christmas movies as of late. My mom and I even said we like Kurt Russel as Santa more than Tim Allen, which is highly controversial but exactly how we like to be. Plus, it's one of many Christmas movies set in Chicago, which I obviously love to see.
This movie is so lovely and sweet, and I enjoyed every minute of it. It is certainly cheesy and exactly the level of acting I expect in one of these movies, but I loved it nonetheless. It follows a rich single dad and his family who live a lavish life until the dad, a radio host, is fired from his job and realizes he has absolutely zero savings. They move back in with their aunt and have a low-key Christmas—against the wishes of all four kids. It obviously has a lovely romance that I cried over in the end because it was just so sweet, and the chemistry between the kids and their dad made my heart sing (and miss my parents heavily).
I really rejected this movie all of 2019, but it's 2021, and I'm here to admit that I honestly loved it. The love stories seemed real and made me so happy I could burst. I loved the character development, and this movie was bursting at the seams with Christmas cheer, unlike some of the other romances Netflix puts out. My absolute favorite sub-genre of Christmas movies is old-school ABC Family originals—Holiday in Handcuffs, Santa Baby, Christmas Cupid, to name a few—and this gives me those vibes more than Hallmark or Lifetime Christmas movies (but I do love those too). But Baby V's other Christmas movie on Netflix? No, thank you. That was hot garbage.
I've loved Brooke Shields ever since she was Miley Stewart's mom, and I believe Lipstick Jungle is one of the most underrated 2000s shows. So when this came up on the front page of Netflix, I ignored what I was originally searching for and watched it immediately. When a writer gets particularly bad reviews for her latest novel, she's looking for a holiday escape and decides to travel to Scotland, where her grandfather used to live. She decides to buy herself a castle, but the current owner is reluctant to sell and gives her quite the list of conditions—including moving in with him until Christmas.
It's your standard Hallmark-esque romance holiday film, but I loved it nonetheless. BRB, just checking up on flights to Scotland for Christmas.
I'm sorry, but did you really expect me to not talk about the holiday-themed show executive produced by the Nick Jonas? Dash & Lily is my current obsession. Unlike most, I savored every bite of this show and watched it over a few weeks to make my obsession as drawn out and intense as humanly possible (It was nice for a moment, but the emotional crash when I finished was concerning, to say the least). This show, made up of eight episodes all under 30 minutes, would probably feel like a slightly longer movie (perhaps Avengers: End Game?), so if you're concerned about time, don't be. This story follows two teenagers who are lonely during the holidays and decide to create a notebook of dares for them to complete around New York City. It has everything one could want: teen love, Christmas in New York, interesting fashion, some lovely drama, and a performance from the Jonas Brothers. Somebody pinch me—the perfect holiday show does exist.
This isn't new by any means, but I've seen a lot of Christmas Prince slander lately, and I simply won't stand for it. This was one of the first Netflix original Christmas movies I watched, so it holds a special place in my heart. It follows the traditional Lifetime/Hallmark movie format we all know and love: girl from small town meets a guy, realizes he's a prince, they fall in love, people don't want them to be together, an old flame comes into town, and the girl and prince must decide if their love can handle the obstacles royal life will throw at them. It's cheesy and predictable, but we love it anyway.
I didn't watch The Vampire Diaries, so this was the first movie that made me realize that I am utterly in love with Kat Graham. In this, she's reunited with her best friend who's been traveling the world and also happens to be incredibly hot (of course), all while she's stuck in her hometown in a job she hates. She inherits an old Advent calendar and realizes it actually starts predicting her future—including a romance! Ooh!
If you're anticipating yet another holiday season filled with the "why are you still single?" questions, I found your movie. Sloane and Jackson feel the same, so when they meet during a very bad Christmas season, they make a pact: be each other's "holidate" for every function throughout the year. Filled with laughs and a very hot Australian accent, this adorable movie is one of the most underrated of Netflix's catalog.
I am not normally a romance person, but I make an exception for The Holiday. I could watch it on loop and never get bored, no matter what time of year it is. Two women going through break-ups in sunny Los Angeles and snowy England swap houses for the holidays to get away. Jude Law is a dreamboat and the Nancy Meyers vibes are immaculate. If you want something not super Christmas-y but with a cozy, winter atmosphere, look no further.
Netflix has done catfish movies before (ahem, Sierra Burgess is a Loser), and I have not been particularly impressed. I watched Love Hard on a whim just to see how much it would disappoint me—and I walked away a fan. Natalie, a writer with a column all about bad dates (the reporter trope will never, ever get old), is ready to actually meet someone worthwhile, so when she meets Josh on a Tinder-like app, she's pretty quickly smitten. She decides to travel across the country to spend Christmas with him, only to discover he looks nothing like his photos—but the certified hottie in the pics (Tag) actually lives in this town. Josh promises Natalie he'll help her hook up with Tag if she pretends to be his girlfriend through Christmas.
I appreciated that it was never about Josh not being "attractive" enough for her, and the connection the two have is undeniable. I was rooting for their relationship from the get-go. For a less-creepy rendition of "Baby, It's Cold Outside," a hilarious group of elderly people learning to online date, and a sweet love story, I can't recommend Love Hard more.
OK, this choice is absolutely cheating for many reasons. For one, it is on Hulu. And second, I didn't actually love this movie. Let me backtrack: I was beyond excited for this movie because I've been craving a queer holiday romance, and the cast seemed impeccable. I watched it the first night it released on Hulu, and while I enjoyed myself watching the movie, I was disappointed—to say the least—at some of the choices they made with the character development. Some of the characters seemed really toxic even though you're supposed to like them, and it expressed three different coming-out stories that were really traumatic, which was the opposite of how I wanted to feel going into this movie.
However, with all of that said, I'm still adding it to this list and recommending it to everyone I know because I want directors, screenwriters, actors, producers, and networks to know that we want more queer holiday movies! I am begging you: Please give me more, and ideally, make them star Aubrey Plaza because whooooey.