The best part about IKEA? Their furniture is super affordable. The worst part? It sometimes looks like it. Now, don't get me wrong: I'm a big-time IKEA shopper myself. The Swedish retailer has perfected that minimalist-yet-cozy aesthetic that the Scandinavians do so well, and at their prices, I'll gladly fill up a cart. That being said, if you're going to pay $10 for a coffee table, you can't set your style expectations too high. That is unless you're willing to put in a little work. It's amazing what some fresh paint, new hardware, and a bit of elbow grease can do. There are limitless IKEA hacks out there, but we've rounded up 10 of the best that truly have us ogling. Let's see if any of these ridiculously good IKEA hacks will inspire me to finally revamp that pair of LACK side tables sitting in my living room.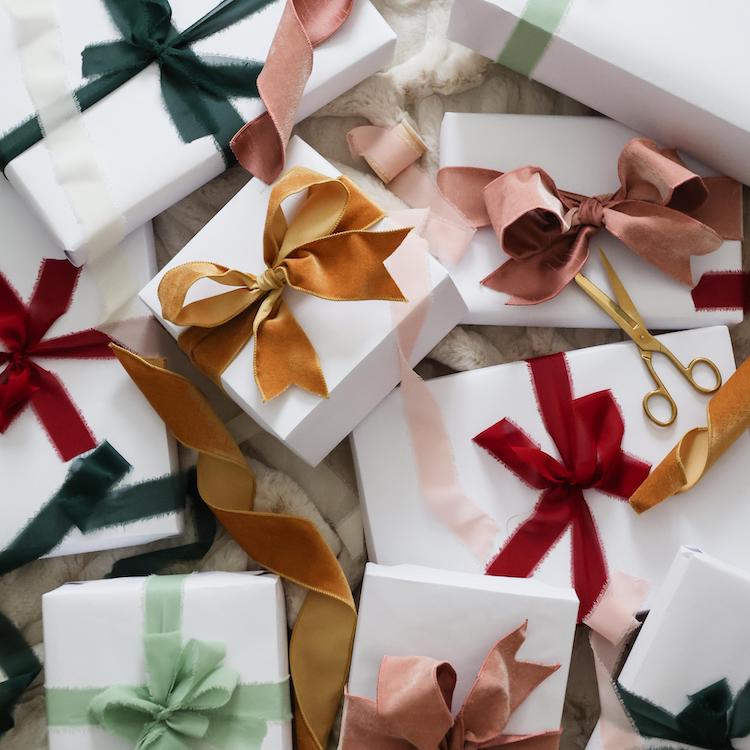 the perfect gifts for everyone—and we mean everyone—on your list
1. Custom IKEA Built-Ins
You're telling me there's a pair of BILLY bookcases hiding in there? Yep, that's the secret behind these gorgeous arched built-ins by Elisha from Our Aesthetic Abode. Sure, building the frame and attaching the arch facing and trim looks like a lot of work, but if you're feeling ambitious, the results are pretty incredible.
2. DIY Dressing Table
Prior to the makeover, this dressing table was nothing special. Thanks to some wooden dowels, paint, and new hardware, it's now a glam spot to get ready. Ellie from @home_by_ellie cut the dowels lengthwise and attached them across the drawer front to give it the fluted texture that's so trendy right now. A coat of white paint streamlines the look while the gold pulls add some sparkle.
3. Glass Display Cabinet
Katie from @ouracaciagrovehome wanted the look of a high-end display cabinet without the $1,700 price tag. She tricked out this BILLY bookcase with paint, doors, and beadboard backing to give it that upscale feel at a fraction of the cost. With the addition of trim and new hardware to its glass-paned doors, you'd never guess they also came from IKEA.
4. DIY Rope Bench
This IKEA hack is supremely simple, and that's the beauty of it. Inspired by a bench that retails for $1,500, Ryia of the blog Kin & Kasa wrapped her IKEA SKOGSTA bench with strand after strand of cotton rope for a beautiful woven effect. Seeing as the whole project cost around $100, I'd say the work was worth it.
5. IKEA Dresser Hack
This MALM dresser originally sat flat on the floor and sported a too-dark finish. By adding some wooden legs, brass hardware, and a fresh coat of paint, Nichole from Simply Styled Home gave it the modern glow-up it deserved.
6. IKEA Nightstand Makeover
IKEA's MALM nightstands are generally functional at best and don't pack a lot of style punch. But add some texture to the drawer fronts and a coat of black paint, and I'm on board. This hack from @reinmart.interiors is definitely one I'd attempt if I trusted myself with power tools (maybe someday).
7. KALLAX IKEA Hack
Would you ever guess that this piece started out as an 8-cube KALLAX shelf? Still trying to wrap my brain around how Starr from @liveandgatherco achieved this Art Deco-style beauty. After decking out the new doors with trim and oversized hardware, she attached them across the front, installed plywood backing across the back, and painted the whole thing a gorgeous shade of green. 10/10 execution.
8. DIY Fluted Dresser
The DIYer behind @taylor.makes added a fluted pattern to the front of these drawers using a hand router. I repeat: She did this by hand. And now it looks like something from West Elm that I'd gladly drop some cash on. Color me impressed.
9. DIY Storage Bench
This entryway bench? Not a bench at all. It's actually a KALLAX shelf unit that was flipped on its side and outfitted with storage baskets. A cushion attached to the top turned it into a comfy spot to sit and kick off shoes inside the door. Pretty genius if you ask me.
10. TARVA Dresser Hack
This TARVA dresser went from bland and unfinished to an absolute stunner. Drew from @lonefoxhome started by painting the drawer fronts light gray and covering them with raffia cloth to achieve a caned look. He finished it off with brass hardware and trim around each drawer for an IKEA hack that looks eerily like this $4,600 dresser from Serena & Lily.