It's Friday night, and you've just ordered from your favorite restaurant. The sun is setting, and you have your phone on "Do Not Disturb", what movie do you play to kick off your cozy night in? Whether you're spending this night alone or you've got a hot date, it helps to have the movie ready to go so you're not mindlessly scrolling trying to find something to watch. I don't know about you, but nothing says "Netflix and chill" like a movie with enough sexual tension to make you want to have an ice-cold glass of water handy.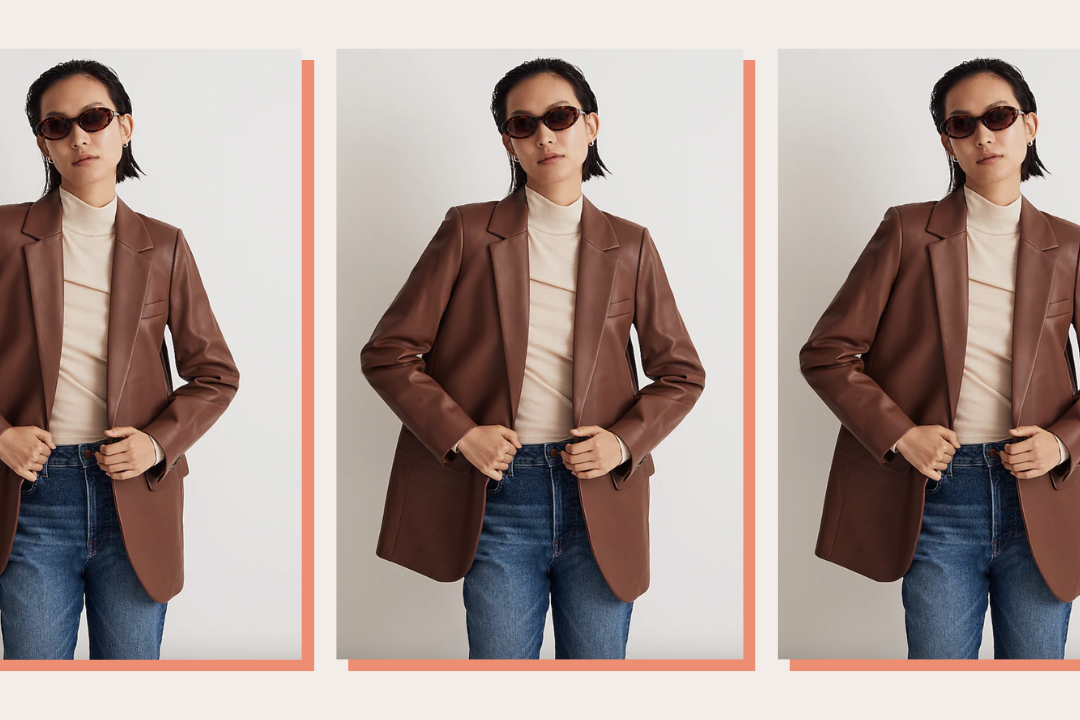 time for your fall wardrobe update!
Lucky for you, I've come prepared with a short list of movies—from rom-com classics to thrillers—that definitely spice things up and provide you with a little inspiration for your next sexcapade. Even better, I've rated them according to their steaminess, so you can decide how turned on you want this in-home movie screening to be. Now that I've given you enough forepla—I mean…forewarning—here are the movies you need to add to your queue for your sexy viewing pleasure.
The Rating Scale:
🔥: Steamy with a chance of sexual tension
🔥🔥: *Cuts the sexual tension with a butter knife*
🔥🔥🔥: Is it hot in here, or is it just this scene?!
🔥🔥🔥🔥: BRB, going to take a cold shower!
1. Love & Basketball (2000)
Steam factor: 🔥
A film about a connection that hasn't fizzled out since childhood, what could be cuter? Two childhood friends, Monica and Quincy, are aspiring basketball players who find themselves reaching closer to their dreams while simultaneously falling harder for each other. From their night of strip basketball to the way that Monica and Quincy look at each other, these two have a fire that can't be tamed—both on and off the court. You'll find yourself torn between rooting for their love or for their careers.
Where to stream: Apple TV ($3.99), Prime Video ($3.99)
2. Malcolm & Marie (2021)
Steam factor: 🔥
The acting in this movie is so good that you forget that it takes place in one setting with only two actors. But then again, when the actors are Zendaya and John David Washington, you don't really need anything else. No one is able to hit a nerve or add salt to a wound more than someone you love, and Sam Levinson directs a movie about two people who love each other deeply but have a night that spirals out of control as they release all of their issues that have been bubbling under the surface. All in all, the passion feels so real you can almost touch it. This is definitely a film that will make you feel all the feels.
Where to stream: Netflix
3. Lust Stories (2018)
Steam factor: 🔥🔥
If you're someone who has a hard time sitting through a full movie, Lust Stories comprises four short films directed by four different Indian directors, each with a unique story to capture (and keep) your full attention. From sexual self-discovery to intense affairs, this movie gives the perfect insight into sex and romance from an Indian women's point of view.
Where to stream: Netflix
4. Something New (2006)
Steam factor: 🔥🔥
Enemies-to-lovers fans, this one is for you. Not only does this turn into a love story that feels so authentic and genuine, but it is a very realistic take on people's perspectives on interracial dating. After Kenya—played by Sanaa Lathan—turns down architect, Brian—played by Simon Baker—when set up on a blind date, Kenya hires him to design her new garden. She continues to resist their undeniable chemistry and finds herself falling fast, despite her and everyone in her circle's expectations of dating within her race.
Where to stream: Prime Video ($3.99), Apple TV ($3.99)
5. Black Swan (2010)
Steam factor: 🔥🔥🔥
If this movie doesn't leave you with your eyes glued to the TV, the sex scene with Natalie Portman and Mila Kunis will definitely do it. Even though this scene between their characters, Nina (Portman) and Odile (Kunis) was potentially a figment of Nina's imagination, it was raw, dark, and twisted, plus this movie is packed with more scenes that'll have your mind doing pirouettes.
Where to stream: Apple TV ($3.99)
6. Cruel Intentions (1999)
Steam factor: 🔥🔥🔥
It doesn't get any more iconic than this cast lineup. Reese Witherspoon, Sarah Michelle Gellar, and Ryan Phillippe star in this classic '90s movie about a step-sister (Gellar) who makes a bet with her lustful step-brother (Phillippe) that if he is able to woo the headmaster's daughter (Witherspoon) in bed, he will also land a sexy night in with her as well. Twisted, I know, but this movie has enough scenes to cut the sexual tension with a butter knife.
Where to stream: Prime Video ($3.99)
7. Call Me by Your Name (2017)
Steam factor: 🔥🔥🔥
All I have to say is, the peach scene…If you know, you know. But really, if this movie doesn't make you sweat a little, it will most definitely make you want to spend a summer in Italy like Elio and Oliver, played by Timothee Chalamet and Armie Hammer. Call Me By Your Name is a beautiful story about an unexpected budding relationship that quickly blooms with passion and chemistry that feels all too real.
Where to stream: Apple TV ($3.99)
8. Duck Butter (2018)
Steam factor: 🔥🔥🔥
Two women, Shy and Sergio, hit it off at a bar, and after one thing leads to another, Shy goes back to Sergio's place where…I'm sure you know where this is going. What you don't see coming is Sergio proposing that they spend the next 24 hours with each other, embracing their vulnerable side and letting all walls down to see if they connect on a real level. While they have intense sex for the following 24 hours, the time spent together also sparks deep conversations as they get wrapped up in each other's mess.
Where to stream: Netflix
9. Friends with Benefits (2011)
Steam factor: 🔥🔥🔥
It doesn't hurt that Mila Kunis and Justin Timberlake are easy on the eyes, but regardless, this movie is the perfect romantic comedy if you're wanting the energy for your night in to be lighthearted. Jamie (Kunis) and Dylan (Timberlake) become fast friends during Dylan's trip to New York City, and after many failed relationships and situationships, they decide to develop a bond that is strictly physical. Like the "friends with benefits" formula tends to pan out, these two find that they may be getting closer romantically than they originally intended.
Where to stream: Prime Video, HBO Max
10. Addicted (2014)
Steam factor: 🔥🔥🔥🔥
Not to be dramatic, but you might need to take a cold shower after watching this movie. Zoe, played by Sharon Leal, finds herself battling her deepest desires—which is having fiery sex with a gorgeous artist played by William Levy—and saving her marriage. While she can't seem to resist her secret lover, she finds herself intertwined in another affair with another gorgeous man, played by Tyson Beckford.
Where to stream: Prime Video
11. Deep Water (2022)
Steam factor: 🔥🔥🔥🔥
In short, this movie is about an open marriage gone terribly wrong. But to keep your interest going, Ana de Armas plays a wife and mother who seems to be the only person benefitting from her open marriage with Vic, played by Ben Affleck. Now, this relationship is very much out in the open, as she likes to flaunt her conquests in front of her husband and their friends, which doesn't excite Vic. Between the intense sex scenes and fights that ensue, this movie has plenty of scenes that'll have you screaming "wait WHAT?!" at the TV and keep you on your toes.
Where to stream: Hulu
12. Fatal Attraction (1987)
Steam factor: 🔥🔥🔥🔥
This movie is just really bad karma unfolding in front of our very eyes. Michael Douglas plays Dan, a successful lawyer in this intense thriller who rides the high of climbing the corporate ladder at his law firm and living a perfect domestic life with his wife and daughter. One night, he has a rendezvous with fiery book editor Alex, played by Glenn Close, and while he hopes to put it all behind him and return to some normalcy, Alex has other plans. What once was a spark that was meant to fizzle after one night turns into an obsessive and drawn-out episode of stalking and infatuation.
Where to stream: Hulu