Sometimes I wonder where my obsession with true crime came from. Maybe it was snuggling up on the couch with my mom every Friday to watch the new Dateline, or perhaps it was having one of my very first memories be my mom taking my sister and me on a wholesome road trip to Plainfield, WI to see Ed Gein's grave, house, and the jail cell he ended up in. At any rate, I think I have my mom to thank for this morbid curiosity.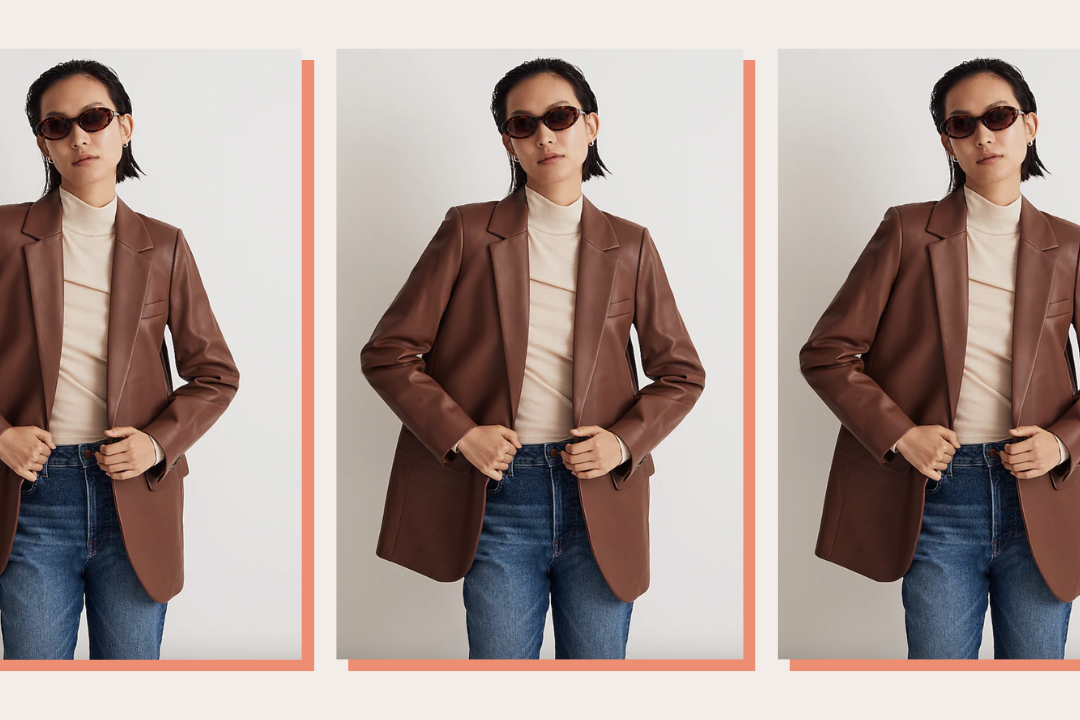 time for your fall wardrobe update!
Wherever your interest in true crime came from, I'm here to deliver you your latest fix on the subject. It's no secret that the genre has always been a popular topic of discussion, and it was only a matter of time before it made its way into the podcast space (and I'm so grateful it did).
For your next road trip, hot girl walk, or long overdue cleaning sesh, allow me to provide you all the entertainment you could possibly want: 14 true crime podcast recommendations from a true crime junkie.
As one of the first investigative true crime podcasts I listened to, host Payne Lindsey set the bar incredibly high. Season 1 of Up & Vanished investigates the case of a missing high school teacher from Ocilla, GA, Tara Grinstead, who mysteriously vanished in 2005. The case went cold and the town moved on, and that didn't sit well with Payne. He and his team went to Ocilla and began investigating the disappearance themselves. You truly won't believe what's happened in the case since then. In the following seasons, Payne and his team have chosen two other cases to investigate: the disappearance of Kristal Anne Reisinger from Crestone, CO, and the disappearance of Ashley Loring HeavyRunner from Montana.
On the other end of the true crime podcast spectrum is My Favorite Murder (MFM). Hosts Karen and Georgia opt for a more casual and humorous (yet respectful) approach to discussing the topic. They like to explain that they both use humor as a coping mechanism to deal with the tough parts of life, including dark topics such as murder, something I think many of us can relate to. Unlike the latter, MFM focuses on two different cases in each episode. Each host comes prepared with a case of the week that they share and discuss with each other. Once you start listening to MFM, you won't want to stop after realizing how enjoyable and relatable Karen and Georgia are.
I may be biased when saying this as Morbid has quickly become a personal favorite (OK, obsession) of mine, but I think any avid true crime podcast listener would agree that this show is the best of both worlds. While it's not an investigative podcast, it does feel a bit less casual than My Favorite Murder given the amount of research that is put into each case.
Hosts Ash and Aliana are a niece/aunt duo with two very different backgrounds. Ash is a hairstylist, and Alaina is an autopsy technician. Together, they are the perfect combination for this podcast. Like the MFM team, they always bring a respectful spark of humor to dark topics. Each episode (or sometimes a series of episodes) is a new case, so you may learn something new about an infamous serial killer or hear a case for the first time. What's so great about Morbid is how Ash and Alaina always take the time to focus on the victims and give as much detail on their life stories as possible. Take my word for it, this is a must-listen for anyone interested in true crime. The two will quickly start to feel like your new best friends. You can thank me later.
For another incredibly well-done investigative podcast, put Serial at the top of your list. In season 1, Sarah Koenig sets out to bring answers to the case of a murdered high school student from Maryland, Hae Min Lee, who disappeared one day after school in 1999 and was later found dead in a city park. Lee's boyfriend was quickly arrested and charged with the crime, but Koenig and others have realized that not all evidence leads to a guilty verdict and some important information may have been omitted from the jury trial. Follow along as Koenig attempts to uncover what really happened all those years ago.
Once the first season gets you hooked, you'll be more than ready for the second, where the case of a US Soldier, Bowe Bergdahl who is released from the Taliban's capture after five years is finally returning home. His hometown is elated, and even former President Obama welcomes him home. That is until he starts being known as a deserter and is charged by the military with two crimes. He hadn't spoken on the subject until this season.
Then in the third season, listen as the Serial team heads straight to the source: the courtroom. Specifically in Cleveland, they investigate how the criminal justice system works firsthand on everyday, ordinary true crime cases from the comfort of courtroom benches.
If you want a podcast that isn't necessarily investigative but also doesn't involve much humor or outside discussion, Crime Junkie might just be perfect for you. Host Ashley Flowers and companion/cohost, Brit, routinely highlight cases you likely haven't heard about. Their no-BS approach to talking about true crime is a fan favorite for anyone who wants to get right to the story. What I admire so much about this show is that Ashley frequently covers unsolved cases with the goal of bringing more attention to them. It's her hope that, in doing so, it will get people talking about the cases again and hopefully lead to resolution. I'm confident that if you start listening, listening to it will become your favorite part of your weekly routine.
Similar to the setup of MFM and Morbid, we present to you a podcast that marries two spooky loves, murder and the paranormal: And That's Why We Drink. If you love all things spooky and sometimes like to sprinkle some ghost stories into your life, this is the podcast for you. Hosted by Em Schulz and Christine Schiefer, each week you will be gifted a comedic account of both a true crime case and a paranormal story—the best (or worst) of both worlds! The team is also going on tour this year. Grab some tickets for the perfect nighttime activity with a friend, mother, sister, husband, or new fling. What's a better first date than listening to people talk about heinous crimes and paranormal phenomena? Sign me up!
For those of us who *love* a good documentary and could watch the whole thing in one sitting, the hosts of True Crime Obsessed are our new best friends. In each episode, Patrick Hinds and Gillian Pensavalle will recap the latest true crime documentary they streamed and give us all their thoughts with the humor and sass we all need in our lives. They've covered everything from the big cases like The Night Stalker and Girl in the Picture to more niche topics like Fyre Fraud. Catch the latest crime documentary before listening to their episode on it and feel like you're discussing it with a few of your besties. We love a creative spin, and that's why we're obsessed with True Crime Obsessed.
Mike Boudet recaps the worst of the worst crimes with incredible attention to detail in his podcast, Sword & Scale. Being a fiction writer himself, Mike's storytelling abilities are unmatched, making each episode enthralling to listeners. Since 2013, S&S has brought us interviews with victims, playbacks of 911 calls, and sometimes a recount of events straight from the horse's mouth: the perpetrator of the unspeakable crime he's covering. Boudet is the real deal in the true crime podcasting world, and you won't want to miss a single episode of Sword & Scale.
If you're fascinated by notorious serial killers like Jeffery Dahmer, Ted Bundy, and John Wayne Gacy, start listening to this podcast immediately. This Parcast original podcast is dedicated to taking a deep dive into the killer's life and upbringing, their crimes, the aftermath of getting caught (or not), and even the psychology behind what turned them into a predator (a little nature vs. nurture debate is always good for the soul). Hosts Greg Polcyn and Vanessa Richardson provide so much information that I have no doubt that even the most researched true crime experts will learn a thing or two. You may even hear the stories of a killer you've never heard of before.
From the creators of Serial Killers comes another Parcast original focusing solely on, you guessed it, CULTS. I've said it before and I'll say it again, there's not much more fascinating than a cult. It's no secret that most cults are problematic, believing their "religious practices" are above laws and accepted social standards: i.e. believing their 50-year-old leader should be able to "marry" multiple underage girls. If you too believe cults are fascinating, you're in for a treat. Cults was created specifically to dig into the practices, beliefs, and backgrounds of the leaders of the world's most infamous cults. We're talking about groups like Jonestown, the Branch Davidians, Charlie Manson's "Family," and so much more.
Host Erica Kelley brings us a podcast specifically for crimes that take place in the Southern United States. As a native Tennessean, Kelley is uniquely captivated by the crimes that take place in the south. And, as a lover and listener of true crime content herself, she knows how to take a case and tell it in a way that is interesting to the listener. Follow along as she explores the interesting aspects of the most uniquely evil southern crimes and explains them in terms any listener can understand and appreciate.
If you believe horror and humor go hand in hand, turn on Last Podcast on the Left ASAP. The LPOTL team covers some of the most infamous cases like Jeffery Dahmer, but they don't stop there. They are fans of all things horror, so they also discuss things like the paranormal, cults, and even mythical creatures like werewolves. If you're interested in true crime among other things, this is the podcast for you. Even if you consider yourself to be a horror junkie, I have no doubt you'll learn about a new topic.
Journalist, podcaster, and native Californian Chris Lambert has been deeply disturbed by the disappearance of Kristin Smart, a Cal Poly student who went missing in 1996. With firsthand interviews with Kristin's family and friends, as well as an account of him physically retracing her steps the night of the disappearance, Lambert investigates with the goal of uncovering answers to questions her loved ones have been asking for decades. This is a great podcast for anyone who has tried to get into the true crime genre but hasn't been able to. Lambert's approach is compassionate, professional, and meaningful. Though this is a true crime case, there are aspects of Kristin's life that anyone can relate to.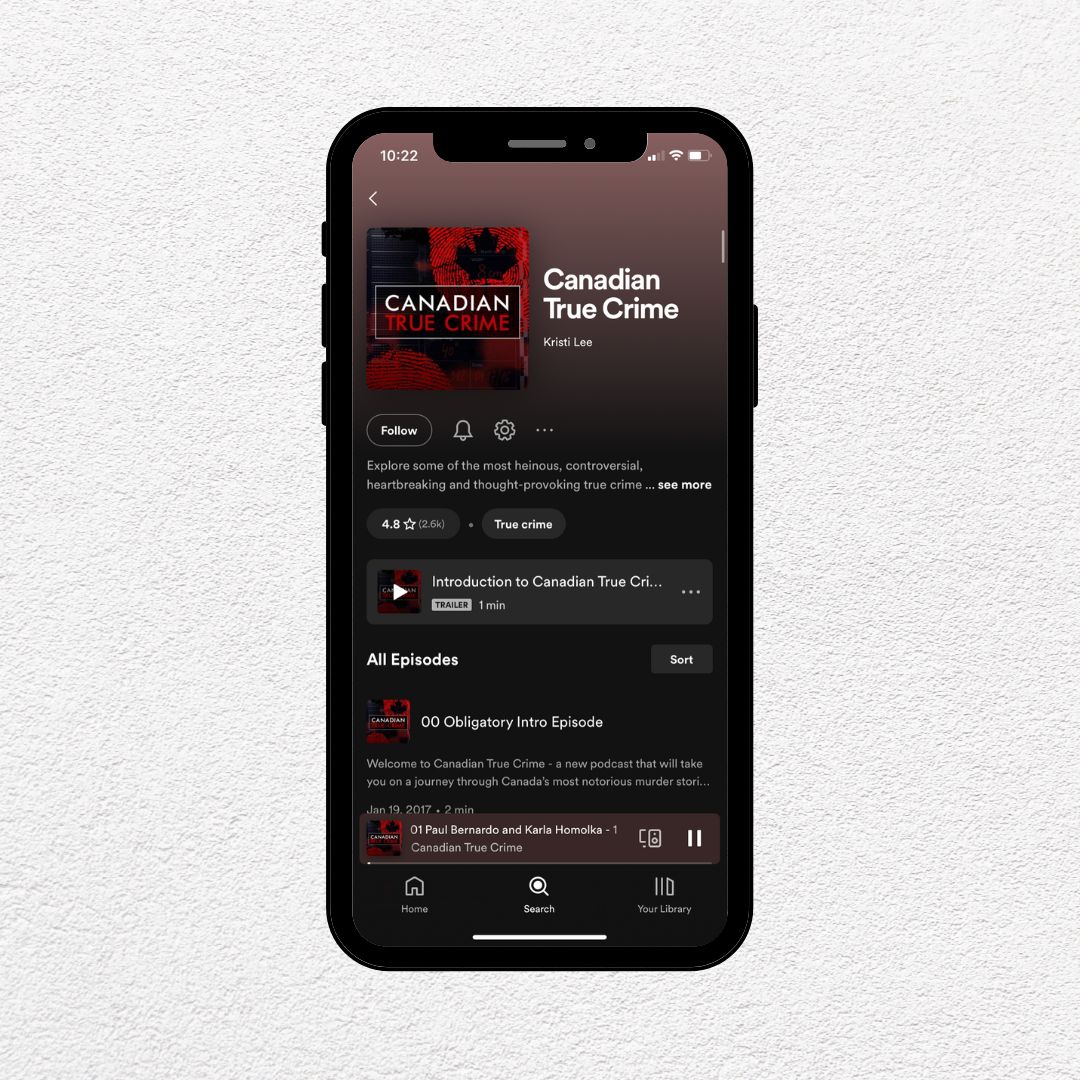 For any of our Canadian Everygirls, or anyone who thinks they've heard all of the true crime cases the US has to offer, check out Canadian True Crime. You may be surprised to find out that some of the most wicked criminals originated from the USA's northern neighbor, including Paul Bernardo & Karla Homolka, Robert Pickton, and David Michael Krueger. Each episode is a new case, and you may be surprised how many cases there are to cover. Plus, the podcast's host, Kristi Lee, has the most enjoyable Australian accent that will make you want to listen to her even when she's talking about a body being dismembered.