I've sworn by the Sleep Tracker on the iPhone for years, but it's never actually encouraged me to sleep more. Day after day, I check the app all to see I've slept a mere five or six hours, and I somehow have convinced myself that it's fine. Then, I got a little slap from reality (I tried to wake up at 6am to work out after going to bed at 2am, and I literally threw my phone on the ground because I couldn't hit snooze fast enough) and decided to take my sleep health seriously. I looked up every hack, made up some of my own, and got down to business.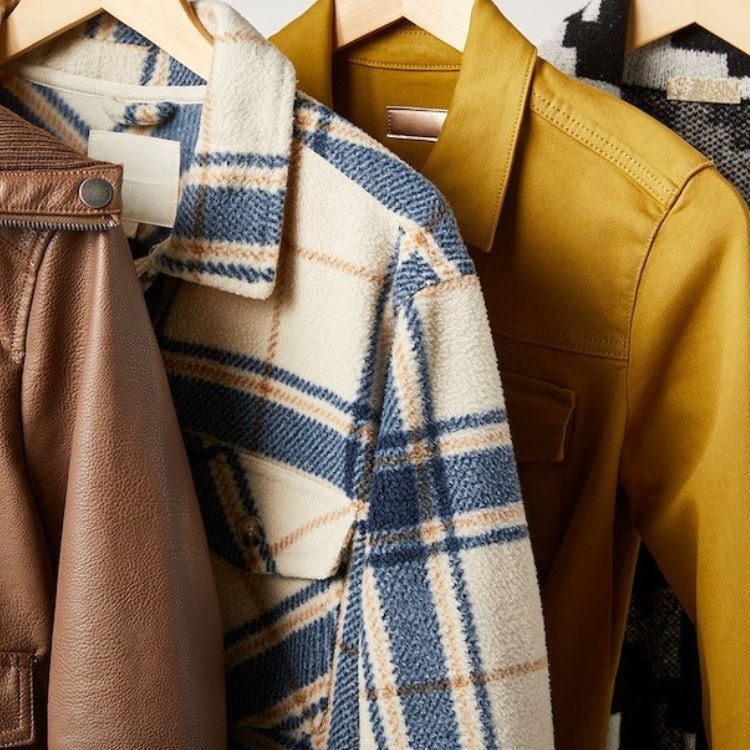 ...and it's wallet-friendly
While there are tons of things you can start doing that will help you over time (Drink more water! De-stress! Stop using your phone before bed!), there's nothing like a quick fix. And today, we're sharing all those little swaps you can make right now to get all the shut eye you deserve tonight.
1. Take a CBD bath
If you want to fall right asleep, a CBD bath will do it—trust me. I already take Equilibria's Daily Drops every single day, so I was elated to try their bath products. They've since become my favorite products to bulk up my bath, making it a relaxing stress-relief ritual rather than a simple bathing. The Mineral Soak is my favorite to add to my bath, as it not only makes my whole bathroom smell like lavender and essential oils, but I immediately notice how it soothes sore muscles and relaxes my body in a way no other bath product has ever done before. Then, I'll add one of their Bath Bombs as well. Once our editor said that she has the best sleep of her life when she uses the Bath Bombs, and I agree—they add just the right amount of CBD to the bath that relaxes me and gets me immediately ready for bed.
Don't have time to take a bath? No problem, you can still get the CBD experience without soaking in a tub. Equilibria's Roller Balls are another great option for getting that little bit of CBD just before bed. The Calming Roller smells like lavender and bergamot, which is similar to the calming Bath Bombs too. You'll get all that CBD in a concentrated spot instead, which I love right before getting into bed. Apply to the insides of your wrists if you sleep on your side, to your temples or jaw to promote relaxation, or on your chest so you can smell the lavender even while you're laying down. Along with the Roller Balls, the Daily Softgels are a go-to. They're the perfect dose of CBD that will help in the moment and over time (it's the best of both worlds!). These are fat-soluble, so they're best to take with food, so I always like to keep them in the kitchen to make sure I take after dinner.
2. Do your skincare routine first thing
Instead of doing your skincare routine just before you're making your way to the pillow, do it right after dinner. This way, you'll be ready for bed whenever exhaustion strikes, rather than having to splash water all over your face and waking yourself up. We've all been there: we're absolutely bone-tired and ready for bed, but the whole experience of washing your face and brushing your teeth wakes you right back up. You get in bed, but now, you're ready to run a marathon. Getting all those little things out of the way before you're already ready to hop into bed will set your night on the right track.
3. Drink a warm beverage
There's something about a warm tea or cider that calms you down and gets you ready for bed. Instead of filling a glass of ice-cold water right before you fall asleep, drink your water at room temperature. The warmth will warm up your entire body, giving that warm, cozy feeling just before sleep!
4. Get your room cold
There's nothing like sleeping in a really cold bedroom. Don't make the mistake of waiting until you're in bed to realize that you're sweating in all the piles of blankets you're about to sleep in. Open the windows, turn on the AC, and find your breathable pajamas.
5. Have sex!
The easiest way to get yourself ready for bed is getting frisky in the sheets—I don't make the rules. Not only will you feel exhausted after rolling around with your partner (or yourself), you'll actually be excited to hop into bed. You'll force yourself to stop thinking about to-do lists and tomorrow's activities because you have something in bed to look forward to. Whether you are having sex with a partner or you're engaging in some self-pleasure, the effect is still the same: blissed out and ready to hit the hay with not a care on your mind.