February is Black History Month in the United States and Canada, but Black women deserve to be celebrated, followed, and listened to well beyond February. Though many may make a concerted effort to learn during Black History Month, that effort should be an all the time thing, not just a one month of the year thing. There are so many women that we should all know far more about, so we've pulled together a list of 17 Black women that are making change today. From the first Black vice president of the United States (you didn't think we'd leave her out, did you?) to businesswomen, journalists, activists, and more, these are women who we should all learn plenty about before reading about them later on down the line.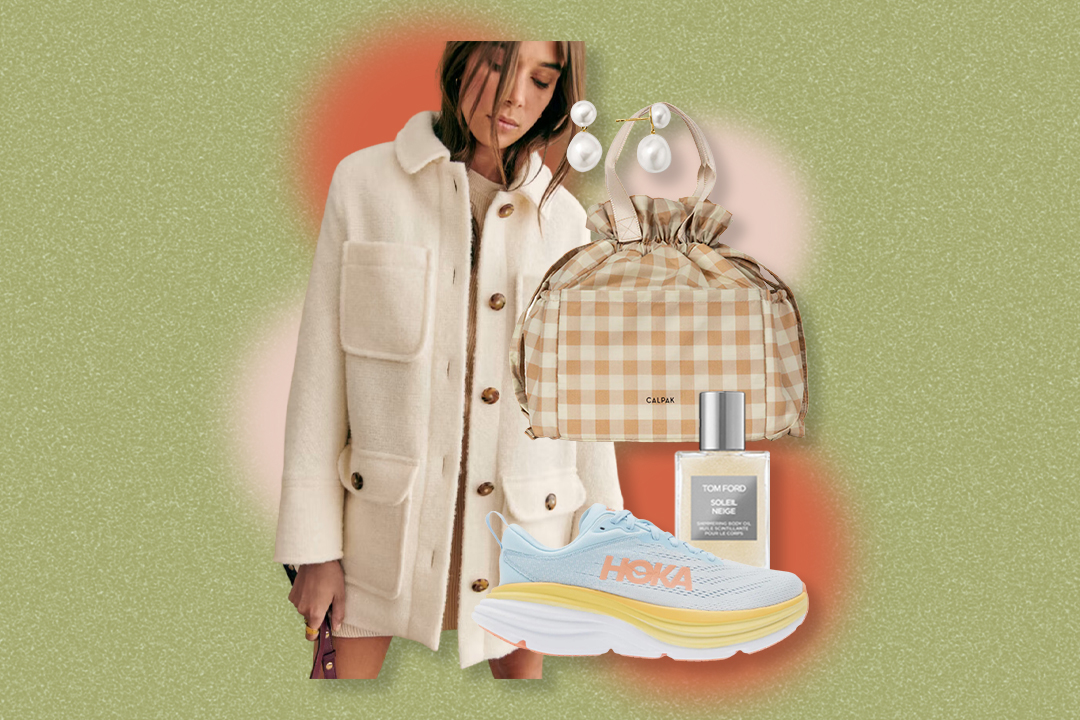 1. Kamala Harris, Vice President of the United States
Sure, sure, she's a person who likely needs no introduction, but in case you're unaware, Vice President Kamala Harris is currently serving as the United States' first Black, first woman, and first South Asian vice president. Previously, she represented California in the United States Senate (she was the first Black senator from California) and before that she was California's attorney general. It doesn't get much more history-making than this.
2. Kristen Welker, Chief White House Correspondent, NBC News
Kristen Welker is a political reporter for NBC News. Earlier this year, she was named co-Chief White House Correspondent (she shares the role with reporter Peter Alexander). Now, NBC, ABC, CBS, and CNN will all have women reporters leading the coverage of the brand-new Biden administration, as The Hill noted. You may also remember Welker from her heavily praised handling of a Trump-Biden presidential debate this past fall (we'll be the latest to add that she did an amazing job). Want to know more about what it's like to report from the White House? Read our 2018 interview with Kristen here.
3. Misty Copeland, Principal Ballerina, Author (and more)
As a ballerina, Misty Copeland is basically both grace and strength personified—dancing is hard work. Copeland became the American Ballet Theatre's first Black female principal dancer and is also a published author, speaker, and spokesmodel. She joined ABT in 2001 and has appeared in numerous roles over the last 20 years.
4. Morgan Harper Nichols, Artist, Poet, Musician
Morgan Harper Nichols is an artist, poet, and musician, and if you've ever been on Instagram, you've surely seen her gorgeous work. She also created an app and a shop and wrote All Along You Were Blooming, which was published in 2020. Her work is breathtaking, beautiful, and insightful, and, well, if you haven't seen it yet, you're definitely missing out.
5. Roz Brewer, CEO, Walgreens Boots Alliance
Starbucks exec Rosalind Brewer (who goes by Roz) is the newly-named CEO of Walgreens Boots Alliance (aka the company that owns Walgreens stores). According to the Chicago Tribune, Brewer will be the first woman and first Black person to lead the company. She previously led Sam's Club, where she was the first woman and first Black CEO of a division of Walmart.
6. Dr. Kizzmekia Corbett, PhD, Virology Researcher
You may recognize Dr. Corbett from Instagram, where she's posted tons of science communication on her profile, @kizzyphd, but what you should definitely know about her is that she is someone who has been hard at work trying to find solutions to bring the pandemic to a close. Dr. Corbett is a virology researcher at the National Institutes of Health (NIH) and was at "the forefront" (per Dr. Anthony Fauci, according to ABC News) of the research that resulted in the Moderna vaccine.
7. Amanda Gorman, Youth Poet Laureate
You've almost definitely heard all about Amanda Gorman since she performed (aka stole the show) at President Biden's inauguration. According to the Washington Post, the Youth Poet Laureate is the youngest poet to have performed at a presidential inauguration. It was recently announced that she'll grace our screens once again when she performs at the 2021 Super Bowl. Gorman also has three books being published this year, and, due to the demand after her inauguration performance, each title will receive a million-print run, CNN reported (they're already best-sellers).
8. Rep. Marilyn Strickland, Congresswoman from Washington
Freshman Rep. Marilyn Strickland joined the House of Representatives earlier this year after winning election in November. She is the first African-American woman to represent the state of Washington in D.C. and the first Korean-American woman to serve in Congress.
9. Nedra Glover Tawwab, Licensed Therapist
If you're on Instagram, chances are pretty good that you've also seen Nedra Glover Tawwab's work. Tawwab is a licensed therapist and relationship expert whose easily digestible and always helpful and insightful graphics are all over social media. Tawwab also runs a private practice and wrote a book to help you create healthy boundaries in your own life.
10. Amanda Seales, Comedian, Activist, Actress (and more)
Actress, comedian, and activist (among many other things) Amanda Seales is someone you should definitely know. Her Small Doses podcast covers all manner of topics, from how to be an ally, to what the aftermath of surgery is like, and beyond. Follow her on social for heartfelt talks (you'll learn something), smart commentary, glimpses into her work, and so much more.
11. Brittany Packnett Cunningham, Writer, Activist, Educator, Podcaster (and more)
Writer, educator, activist (and MSNBC contributor) Brittany Packnett Cunningham focuses her work on justice, intersectional feminism, and more. She co-founded Campaign Zero and also served on former President Obama's Task Force for 21st Century Policing. Packnett Cunningham is also the host of Undistracted with Brittany Packnett Cunningham.
12. Rep. Cori Bush, Congresswoman from Missouri
Rep. Cori Bush is a freshman congresswoman representing Missouri in the House of Representatives. Congresswoman Bush is also a nurse and activist and she is the first Black woman representative from Missouri and the first woman to represent her district.
13. Symone Sanders, Chief Spokesperson for Vice President Kamala Harris
Symone Sanders is a political strategist who is currently serving as Vice President Harris's chief spokesperson, as well as a senior advisor and is part of the Biden administration's women-led communications team. Sanders previously worked as the national press secretary for Sen. Bernie Sanders' 2016 presidential campaign.
14. Lindsay Peoples Wagner, Editor-in-Chief, The Cut
Lindsay Peoples Wagner is a total powerhouse, and, even if you think you don't know much about her, you very likely know her work. Peoples Wagner has been the Editor-in-Chief at Teen Vogue since 2018 and was recently named the new Editor-in-Chief at New York Magazine's The Cut. She also co-founded the Black in Fashion Council with Sandrine Charles, which works to promote Black people in the fashion and beauty industries. Oh, and she's only 30. We can't wait to watch her journey at The Cut and beyond.
15. Stacey Abrams, Politician, Activist, Author (and more)
Even if you don't closely follow the ins and outs of political campaigns, chances are pretty good that you've already heard about Stacey Abrams. The Georgia politicians, activist, and author has been widely credited as being a big reason why Georgia went blue twice in recent elections (first in the November presidential election and then again in the Senate runoffs in January). Abrams founded both the New Georgia Project and Fair Fight Action, which are dedicated to boosting civic engagement in Georgia and across the country. Abrams was nominated for the 2021 Nobel Peace Prize. She also has written several romance novels, which she published under a pen name. Abrams' political thriller called While Justice Sleeps (published under her name) comes out later this year.
16. Blair Imani, Writer, Educator (and more)
You may have seen Blair Imani's Instagram content, but if you don't follow her yet, you should. Imani is a writer and educator (among other things) whose #SmarterInSeconds series and other content will, truly, make you smarter in no time at all and inspire you to take action in your own life.
17. Brit Bennett, Author
Brit Bennett is the author of bestsellers, The Vanishing Half and The Mothers. The Vanishing Half was one of the most anticipated (and loved) books of 2020 and was selected as a Good Morning America Book Club pick. Plus, she was named a National Book Foundation's 5 Under 35 in 2016. Bennett also writes essays and, well, we pretty much already cannot wait to read whatever she writes next.
Editor's Note: The Everygirl strives to identify people using the gender identity and pronouns which they use themselves. If we have made an error, please reach out to correct us: [email protected].