While there are some people that would argue that you shouldn't work with your friends, there are others who are out proving them wrong. Meet Sabena, Chelsea, and Jenni— three best friends who teamed together to create BOXFOX, a personalized gifting service that offers customers the chance to build unique gift boxes to send to their loved ones.
Through their professional skills and their dream to combine new technology with gift giving, these three women launched BOXFOX in their living room apartment – and have since then grown and moved their headquarters to a 5,850 sq ft warehouse. Airy and bright, this functional space accommodates the bustle of daily operations while also incorporating the calmness of a zen-inspired loft. Keep reading to see their favorite area in the warehouse, how they developed a design plan, and the advice they would give to their 18-year-old selves.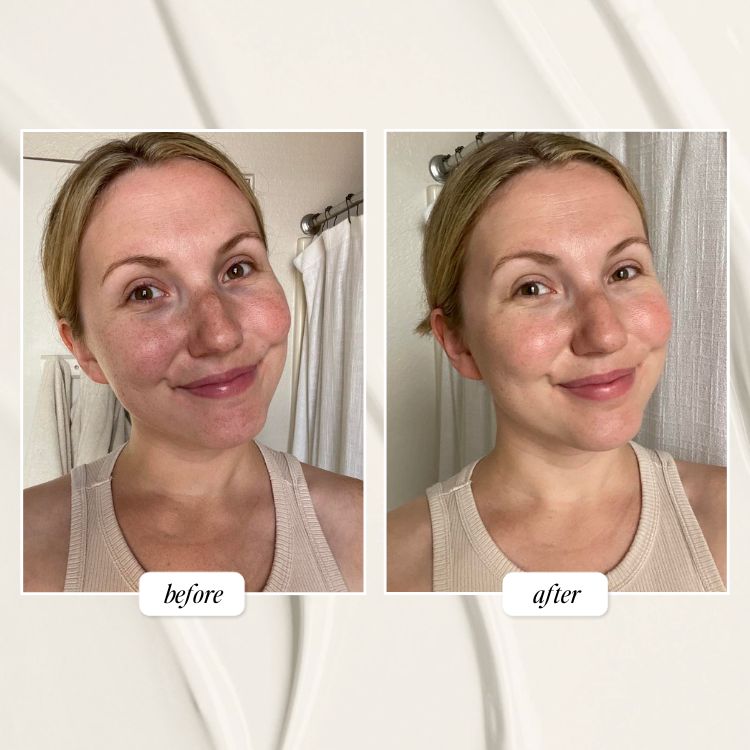 Name: Sabena Suri, CSO of BOXFOX
Age: 28
Square Footage: 5,850
Rent or Own: Rent
City/State: El Segundo, CA
Tell us the purpose of your company, BOXFOX, and what makes it unique from other personalized gifting services.
We started BOXFOX because we felt there was no beautiful, accessible way to be there for the people in our lives, especially when we couldn't physically be there. Our mission is to create stronger relationships through elevated and personal gifts, enabled by simple user experiences, supported by premier service, and grounded by a commitment to authenticity. We're unique because we've thought of everything— from offering the best brands, keeping our website simple and efficient (even as we add more capabilities), and building proprietary platforms (like "Build a BOXFOX"). We are constantly innovating, planning, and working to create a company that offers a tangible connection for your most meaningful relationships.
When it comes to choosing which products to offer in your boxes, what's your approach to creating a special experience for every customer while still incorporating your personal brands?
"Build a BOXFOX" is the ultimate platform, because we curate all the best brands and products in one place so customers can create the most customized gifts and care packages. They're in control of price, color, and theme and are able to gift with thoughtfulness and intention. No matter how many BOXFOXes you send or receive, we want each experience to be unique to the relationship that gift represents.
Do you have any advice for young entrepreneurs trying to break into the startup world? What about traits to look for when searching for a business partner?
For young entrepreneurs trying to break into the startup world, our advice is to lead with your idea and overall purpose. Once you have something you're working on, utilize the resources and groups in the startup community to network and find friends to lean on. When it comes to finding business partners, do what seems natural. We always equate it to finding a romantic partner; you can't force it. You can put yourself out there, have similar interests, backgrounds, or like-minded ideas, but it'll only stick if it's meant to stick.
With a close-knit team made up of friends, what boundaries do you set during your work hours in order to balance work and fun?
We were told time and time again not to work with our friends, but it's been a wonderful experience. The key is going into business with people you trust will work hard and be honest no matter what. The underlying friendship promotes a trust among us cofounders that enables us to feel truly supported through both easy and hard decisions, both personally and professionally. We really respect each other's time away, and try to encourage vacations and work out classes (aka a balanced life).
How do you combine your individual strengths to run a successful business? Have your roles in the company changed throughout the years?
The three of us really have a complementary set of skills but share the same vision, work ethic, and passion for what we're doing. While we still have a deep awareness of every project going on within BOXFOX, we've now built up enough of a team to support us really delving into the verticals we're strongest in. For Jenni, that's operations and finance; for Sabena, that's our b2b sales, overall strategy and web product; and for Chelsea, that's our marketing and creative direction.
From starting BOXFOX in a living room to moving it to a 5,850 sq ft warehouse, when did you know it was time to relocate and why did you choose your current headquarters?
We launched BOXFOX in our apartment in Venice, CA in 2014 where we took over the back half of the living room and the kitchen table. After outgrowing that, we moved BOXFOX (and ourselves) into an apartment in El Segundo, because it was the closest seaside/westside place where we could afford an extra bedroom for the company. Then in the beginning of 2016, we felt we could finally afford a small warehouse and lucked out with a small 2,500 sq ft space in El Segundo that let us lease month-to-month. At that point, we were growing fast and noticed a unique warehouse a few blocks away and felt confident enough to make the jump and negotiate the rent. While El Segundo was initially a happy accident, it's a coastal, safe, warehouse-heavy area close to LA and the airport, and is interspersed with historic buildings and tons of character. We never knew 100 percent if we were ready, but we always felt confident enough and were quickly proven correct, as evidenced by immediately filling in the extra space.
With such a large space, how did you decide on a design plan and what were the first steps in the process?
Once we decided we were finally going to upgrade the upstairs office loft, we set a budget, and our cofounder, Chelsea, presented a general inspo board. Then we went to work. We really wanted to keep the process simple and streamlined, so after we ordered everything we set two install days where we focused on getting the work done— that way it wouldn't drag on and interrupt our work.
What was the original vision for BOXFOX headquarters and how does it compare to the current space?
Our office was a bright and airy warehouse with a lot of white walls, so it was a blank canvas. For us, mapping out the fulfillment part of our business was our first priority. When it came to designing our upstairs office space, we needed to accommodate our current team in a way that could fit all of our executive and sales employees in a productive, cohesive, and inspiring way. When we got around to it, we knew we wanted to make certain parts more finished, while maintaining the industrial-lightcore aesthetic that was already here. Our main office space is a loft above our warehouse, so we envisioned a perfectly instagrammable space that was zen, with a calm, green palette away from the hustle and bustle of daily operations. After years of operating an inventory-heavy business out of apartments (we do not recommend!), we feel so lucky to have this blank space that we worked together as a team to bring together.
Decorating a workspace can be stressful – especially when you're doing it amongst three people. How did you create a space that represents each of you and what compromises (if any) were made?
We're lucky that we all have pretty similar tastes for office space (apartments are a different matter!), and an understanding that we were doing this on a budget. The space represents everyone here, because we worked hard to incorporate existing accessories and furniture that we had accumulated over the years and blended it with new and beautiful pieces that felt like we were really making an upgrade.
While decorating the headquarters, what difficult design quirks did you come across and how did you overcome them?
The loft of our warehouse used to be an architect's office, so there are some strange leaning walls, and asymmetrical shelves that inhibited us from doing stuff we'd like to do, (like a gallery wall, etc.). However, as you can see in the photos, we embraced the quirks and ended up just styling these spaces whimsical.
Due to the fact that your office also doubles as a warehouse, what's the trick to decorating a space that's both personal and functional?
We really lean into the warehouse aesthetic. We love our concrete floors, the unfinished walls, and all the imperfections that come with it. With an empty shell, you can do anything you set your mind to. For us, it was chic, Californian simplicity upstairs; and light, bright cleanliness downstairs.
What's your favorite part of your headquarters? Is there a certain area that seems to be collectively significant for everyone on the team?
We were so excited to create the entryway. We got paint that matched our BOXFOX Blush exactly and had a beautiful brass sign made. We'll style it for photoshoots and take group photos in front of it, but it's the first thing you see when you walk in, and being able to create a moment like this is really symbolic for us.
The pink armchair and vintage rug give your headquarters such personality! Where are your favorite places to shop for home/office decor?
In this day and age, you can get beautiful pieces with tons of character for all sorts of prices. We focused our search at Target, West Elm, CB2, Ikea, Article, and Wayfair.
What advice would you give your 18-year-old self?
Chelsea: Stop caring what other people think. When you're looking at yourself through the eyes of others, you really hold yourself back.
Sabena: Don't assume everyone has the answers and you don't. Everyone else is on a similar path of self-discovery and trying to figure it out.
Jenni: You have to just start somewhere. By simply sitting down and beginning to work through whatever it is that you can't stop thinking about , you've already gone from "someone with an idea" to "someone following their dream."