Wedding beauty timelines …we know, they're everywhere. A quick search on Pinterest will bring you hundreds (if not thousands!) of timelines at your disposal. But what you may not realize yet is how quickly those recommended beauty treatments can add up! Don't worry, that's where we come in.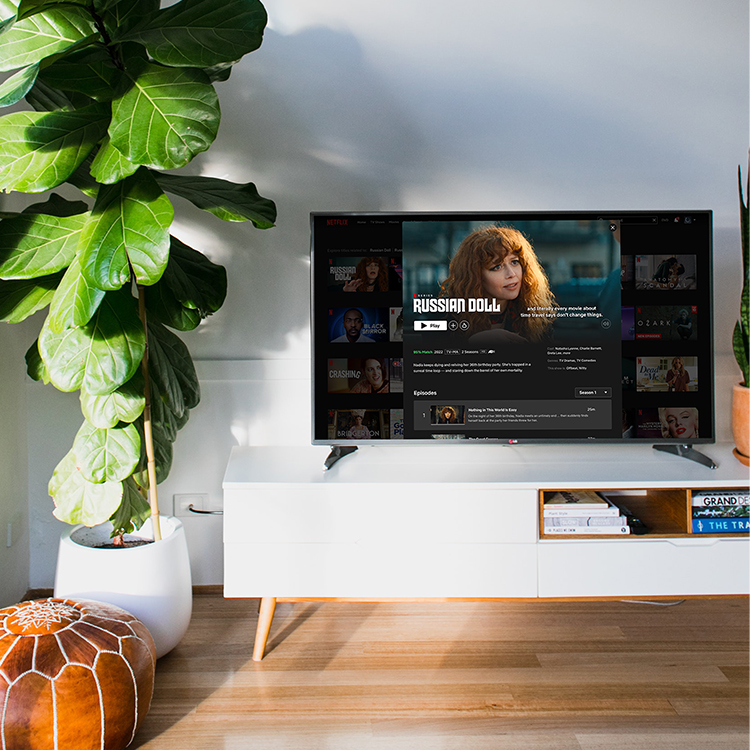 stop mindlessly scrolling on Netflix—these shows have our seal of approval
We've gathered all the steps you need to look and feel great on your big day. Not only that, but we're telling you when to do them and how to save money on these expensive treatments. Because let's face it – most pre-wedding beauty treatments can be done at home, right? After all, you've got more important things to spend your money on (You know, like on overpriced florals and splurge-worthy wedding shoes). From a bright smile to natural glowing skin, we've got all the bases covered.
6 MONTHS BEFORE THE BIG DAY
Splurge: Hire a trainer.
The Everygirl Way: Start exercising and eating well in moderation. (Please don't feel like you need to do any extreme dieting or exercising!) Aim to get at least 20 minutes of cardio in daily and try to reduce the amount of processed foods in your diet. We love the Tone it Up series on YouTube, which is filled with great workouts and eating plans!
Splurge: Visit your dermatologist and set up a daily skincare routine.
The Everygirl Way: Take an online skin quiz to learn the best active ingredients for your skin type. Then, purchase a skincare routine that has been formulated and specifically curated by a dermatologist. We love the La Roche-Posay Effaclar Dermatological Acne System, which will help clear and brighten the skin. We're also obsessed with the new premium skincare collection at Target.

2-4 MONTHS BEFORE THE BIG DAY
Splurge: Make an appointment for a hair and makeup trial.
The Everygirl Way: Start practicing the various hair and makeup tutorials we've posted in the past! These three red carpet-worthy hairstyles would be gorgeous on any bride and here are two makeup looks for you to try! Or use any of the hair tutorial videos from yesterday's Bridesmaid Beauty feature! We recommend going to Sephora to get a Color IQ test, which will pull up foundations that are your exact match. Never wear the wrong foundation color ever again …we like the sounds of that!
Splurge: Schedule a professional teeth bleaching treatment.
The Everygirl Way: Crest 3D White Luxe Whitestrips Professional Effects work incredibly well and they are literally a fraction of the cost of an in-office treatment. All you have to do is apply them for 30 minutes daily for 20 days. And guess what? This means sparkling white teeth for up to 12 months! We recommend following up with a whitening toothpaste and mouthwash if you really want to maintain those pearly whites.

Splurge: Start getting monthly facials from your preferred esthetician.
The Everygirl Way: Try Stephanie's homemade honey and lemon face mask! Lemons are filled with AHA's and BHA's which remove dead skin cells and help clear up blackheads, acne, and discoloration, while honey is a natural antioxidant and antibacterial. The Queen Helene Masque is also pretty genius at clearing out the pores (and it's less than $4! ).

>2 MONTHS BEFORE THE BIG DAY
Splurge: Get a professional body scrub treatment.
The Everygirl Way: Scrubbing the skin is an effective way to cleanse and smooth your skin, while stimulating the flow of energy throughout. We are loving the RITUALS Ayurveda Himalayan Wisdom Deep Cleansing Scrub. Don't forget to follow up with a warm bath and a rich body cream! In other words, you're totally bringing the spa to your own bathroom.
Splurge: Get your eyebrows professionally shaped.
The Everygirl Way: We all know that well groomed brows are the key to a gorgeous look. Instead of shelling out the bucks for a professional to do it, why not groom your brows yourself at home? Try our guide to flawless brows in five easy steps! After you've done away with those stray hairs, you can't go wrong with the Anastasia Brow Wiz, which makes perfecting brows easier than you could imagine.
Splurge: Get a professional spray tan.
The Everygirl Way: While a good can of spray tanner might cost almost the same as one professional treatment, one can will give you many treatments, which will end up saving you major dollars! This way, you can practice a few times before the big day and use it on your honeymoon, as well! Our current favorite is the Brownberry NYC Clear Sunless Tanning Spray (it smells amazing and is enriched with Vitamin D3!). The St. Tropez Self Tan Starter Kit is also a great way to create a beautiful, natural glow.
Splurge: Schedule a manicure and pedicure at your local nail salon.
The Everygirl Way: While getting a professional mani/pedi can be ultra relaxing, you can do it yourself and get the same results! Try this tutorial for an at-home manicure and pedicure. Although we recommend sticking with neutral nail colors for your wedding day, a fun polish color is a great way to show off your personality on your big day! Prefer gel nails? The Gelshine At Home Gel Colour System is worth the investment!
(feature image via, first image via, second image via, third image via)