I vividly remember one night in middle school furiously researching drugstore skincare products the day before my mom was set to take me to the grocery store with her and would let me pick out a cleanser to address the few pimples I was starting to get on my chin. I stayed up until the wee hours of the night watching skincare routine videos on YouTube, making a long list of all the products I wanted. Among this list was St. Ives Apricot Scrub, Clean & Clear spot treatment, Neutrogena cleanser, and of course, the CeraVe moisturizer.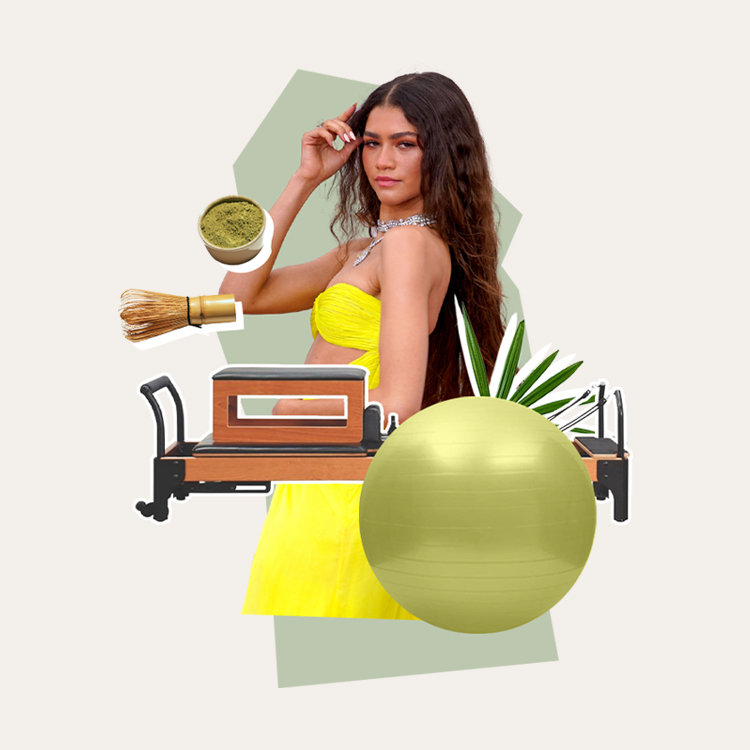 she's (kinda) just like us!
So when I went to the store and my mom tried to argue that I only needed one product, it has stuck in my brain ever since. I wonder if she knew then that I would go on to critique her skincare routine and try new products as a career, but I digress. When I started seeing CeraVe blow up on TikTok as this dermatologist-approved brand that's affordable but as good as luxury, I thought back to that fateful day when I bought one of their products for the first time, not knowing it would flood my feed even more over a decade later.
Not only is CeraVe is a mainstay in dermatologists' routines and TikTok's elite, but it's also ever-prevalent at The Everygirl HQ. I enlisted our team to share their favorite (and not-so-favorite) CeraVe products so you know what's worth your money.
About the Brand
You'd be hard-pressed to consult a dermatologist for 20 minutes without them bringing up CeraVe, a dermatologist-developed brand founded in 2005 that focuses on a simple routine that strengthens the skin's barrier. Every product contains three essential ceramides (where the brand got its namesake): lipids naturally found in the upper layer of skin that prevents transepidermal water loss and protects and moisturizes the skin's barrier. Rounding out the ingredient lists is often other hydrating agents like hyaluronic acid and soothing niacinamide.
One thing you'll never find in CeraVe's products is fragrance, which is common in many products at the drugstore.
Although the products don't have the aesthetic appeal of other Internet favorites like Glossier and Tatcha, CeraVe's charm lies in its efficacy. The simple packaging is indicative of its simple ingredients, but together, it's a combination that works. People are ditching 10-step routines with tons of actives in favor of skinimalism, and CeraVe is often people's first step. If you walk through a skincare aisle at CVS right now, you'll find the CeraVe section practically barren thanks to TikTok's influence.
Our Reviews
Cleansers
Serums/Treatments
Moisturizers
Sunscreens
CeraVe
"I've been flirting with quite a few mineral sunscreens the last few months, and tinted varieties are life-changing on days I want to wear as minimal makeup as possible but still feel put together. On my medium skin tone, this blends out to match my skin, but I can't imagine it would do the same on someone any lighter or deeper than me. I would love to see CeraVe expand the range so everyone can experience this because it's one of the few mineral sunscreens I've tried that leaves a glowy, radiant finish, and I could see so many people falling in love with it."
—Beth Gillette
CeraVe
"I wanted this to be so good—I really did. This mineral sunscreen seemed like it would be a dream for acne-prone, sensitive skin on the days you need lots of sun protection (you know, when someone finally invites you on a boat). But it is a white paste that never blends in. But with that, it staves off sunburns like nothing else, so if you're OK looking ghostly to avoid sun damage, go for it."
—Beth Gillette
Final Verdict
CeraVe might not come in a golden jar, but it works just as well. There's something for every single skin type in this line, whether you're oily and acne-prone or dry and sensitive. I would stick with the cleansers and moisturizers and skip the treatments—except the beloved hyaluronic acid serum. That's a keeper.