Everyone has a brand they're incredibly loyal to. For us, it's Glossier. Their products are innovative, budget-friendly, and high-quality to boot. Between our editors, we've tried a mountain of their products from skincare to makeup to body care. Heck, we're even fond of their GlossiWEAR clothing. So, what do we think about all the products we've tried? We sat down to rank our Glossier purchases, of course.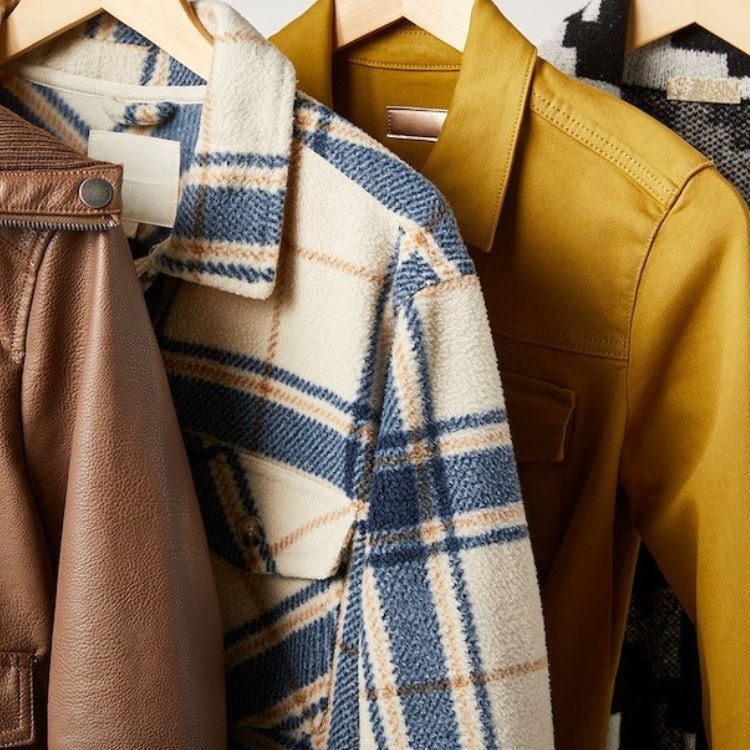 ...and it's wallet-friendly
Ranking your beauty products is honestly an impossible task. How am I supposed to say if this cleanser is better than this mascara which is better than a lip gloss? It's just apples to oranges, people. But we can tell you exactly what's worth your money and what you should remove from your cart immediately. Note that beauty is really subjective, so while there were some products that were a favorite for one editor, another editor hated it. Based on our descriptions, you should be able to decide if a product will be your new best friend or not. Here's what we'd recommend, what was so-so, and what we'd skip!
This certainly doesn't include every single product in Glossier's inventory, so if something is missing, it just means we need to add it to one of our next orders!
Our Editors' Absolute Favorites:
6 shades available
Glossier makes a few of my favorite skincare and beauty items, but the Cloud Paint really impressed me. Usually, when I hear that everyone likes a product, I'm skeptical about the hype. However, the Haze Cloud Paint is now the only blush I use because it's so natural and hydrating. The hype is valid.
- Bianca Lambert, Contributing Editor
Every editor who's tried this ranked these at least top three, so you know there's gotta be something to the hype!
4 shades available
This product was widely loved by the entirety of our team (almost everyone mentioned it as a top product!)—you can't go wrong with this cult-favorite brow product.
I've only tried FutureDew (I need to try out more Glossier products ASAP)! However, I love to use FutureDew as a makeup primer for an all-day glow. It's the perfect extra touch to make my skin glowy and give me a great base for makeup. I also wear it on no-makeup days if I just want a little extra something! I love that it's not too heavy or sticky.
- Jessica Welsh, Editorial Assistant
8 flavors available
As someone with consistently dry lips, a love for all things in chic packaging, and the unfortunate habit of losing things often, you'd think I would not be a prime candidate for fancy lip balm. Well, you'd think wrong! I absolutely love balm dot com and carry them around with me everywhere I go (which, these days, is really just back and forth between my bed and my desk). It's SUPER hydrating, the tubes are cute as heck, and the flavors/tints are light but noticeable. I'm a lifelong fan.
- Abigail Yonker, Social Media Editor
Basically our entire team raves about this lip balm. Bianca said she loves to use it on her cuticles and elbows too!
This is, by far, my favorite scent of all-time, and it's around half the price of other really popular perfumes. It does really make you smell like yourself but better, and it's the only perfume I've ever gone through multiple bottles of.
- Madeline Galassi, Associate Editor
Kelly and Beth also raved about this perfume! The scent is so distinguishable in the best way, and the price is really competitive for a high-end perfume.
The So-Sos:
I have a difficult time finding cleansers for my sensitive, reactive skin. But the Milky Jelly Cleanser never causes any flare-ups or breakouts.
- Bianca Lambert, Contributing Editor
Maddie and Beth also really enjoy this cleanser, but they both prefer CeraVe Hydrating Cleanser for the price and how hydrating it is.
14 shades available
I snagged the mustard shade of this liner the day Glossier released their "Play" makeup line, and it's been a favorite liner of mine ever since. It's really smooth and glides on with ease, and I absolutely love the color options. I don't usually pay this much for an eye pencil (these from NYX are so good and SO cheap!), but these come in so many unique shades I've never seen anywhere else. They're also really pigmented, so I use mine for fun winged liner, blended as a shadow on the lid, on the lower lashline, or for a pop of color in the inner corner. Writing this right now is reminding me that I need to order more shades ASAP! This gorgeous burgundy is my fall dream.
- Beth Gillette, Associate Editor
Back when we still went to weddings, I was attending one with our very own Editorial Director, Allyson. I remember arriving, hugging her, then immediately accusing her of being a witch because her skin was SO SOFT. When she attributed it to Glossier's Body Hero products, I bought them the literal next day because I don't waste time. I like both of the products just fine; I think the oil wash had a nice lather in the shower and the Daily Perfecting Cream blended in to my skin pretty well. However that was the first and last time I bought these products because THE SCENT.
What to say about this smell? It felt like living inside a bottle of Tom Ford's Neroli Portofino without all the interest and decadence. Truly just a straight hit of neroli that was so overpowering at one point I had to open the shower curtain to try and get a cross breeze going. Scents are incredibly personal (I'm a huge fan of the polarizing Ouai shampoo smell and I love a good hint of gasoline) so I'd recommend getting a sample of these before committing because you might love it. But if you're not into fragrance or strong smells, steer clear, my friends. Just a hot tip from me to you.
- Kelly Etz, Online Course Director and Senior Graphic Designer
3 shades available
So, here it is: I really do love this product, but the shade range is absolute garbage. I got the lightest shade because I was worried that the brown would be too dark on my eyebrows. Lo and behold: the "blonde" shade is way too light that it barely looks like anything on my skin. But I absolutely love the result when I can build the color up. It's the most natural-looking brow ever, as if I have real hairs in all the sparse places. I would rate this so much higher if the shades were better.
- Beth Gillette, Associate Editor
On my first impression of this stuff years ago, I loved how rich and creamy this priming moisturizer was! It served as a light, moisturizing base for makeup, but once it ran out, I again opted for more affordable brands (like the CeraVe Daily Moisturizing Lotion and The Ordinary Natural Moisturizing Factors + HA which have been saviors for my super dry skin).
- Ashley Selleke, Editorial Assistant
I've tried the Priming Moisturizer Rich as well, and would say it is so-so. I much-preferred the consistency of the original Priming Moisturizer because it was lightweight, whereas the Rich formula didn't make me feel any more hydrated, just heavier on the skin.
- Beth Gillette, Associate Editor
4 shades available
If you're between Glossier's two highlighters, I'd go with Haloscope instead unless you really love a metallic highlight. This one is pretty, but it does dry down to a more matte finish, which is typically the opposite of what I'm going for with my highlighter. I already spent money on it, so to use it up I like to put it underneath my foundation or I'll use a clear face gloss on top (like Haloscope in Quartz) to make it dewier. This product isn't bad, and maybe you'll absolutely fall in love with it if you have really oily skin, but it definitely wasn't for me.
- Beth Gillette, Associate Editor
Skips:
This Vitamin C serum was the first serum I ever purchased so I'm quite nostalgic about it. I had heard that vitamin C serum was good for anti-aging and improving the skin's radiance so it wasn't a difficult choice when I decided to give it a go! The serum worked in helping to brighten my complexion and added some hydration to my face, but I simply didn't replace it because I started using The Ordinary Vitamin C Suspension which boasted a better price.
- Ashley Selleke, Editorial Assistant
I got this right when it came out and had such high hopes. I had scoured Reddit and YouTube, seeing basically all positive reviews. So when I used up a whole bottle and noticed not a single difference in my skin, I was pretty disappointed. It didn't hurt my skin at all, and I'm sure it was doing some micro-effects I couldn't notice, but I experienced zero physical differences, which made the $24 price tag just not worth it to me.
- Beth Gillette, Associate Editor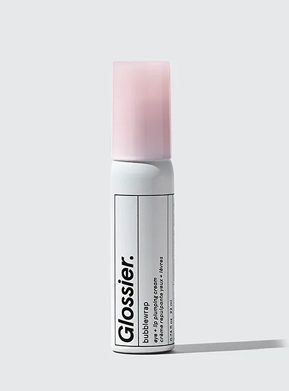 Back in January when I was visiting London, they just happened to have the biggest, most grandiose Glossier pop-up set up in the heart of Covent Garden. I didn't need anything, per se, but I was feeling festive and felt compelled to purchase something that I could qualify as "practical enough." With it being the coldest month of the year and my lips looking like I had recently risen from the dead, I asked about the best products to hydrate lips and I was recommended Bubblewrap, which doubles both as eye and lip cream. I only utilized it on my lips a few times during that trip, and instead of the "slightly soft tingle" I was promised, it felt more like I had badly sunburned my entire mouth, with a weird chalky essence to top it off. Sadly, I had to plod back into fancy London Glossier to return this.
- Shriya Khanna, Editorial Intern