It's easy to feel down about your closet in the middle of winter. We're so used to being all wrapped up in layers that we forget to have fun with our wardrobe! Thankfully, there are countless ways to dress up and layer your favorite neutrals. Need a little inspiration? Check out these outfits from around social media—they'll help you fall back in love with your wardrobe!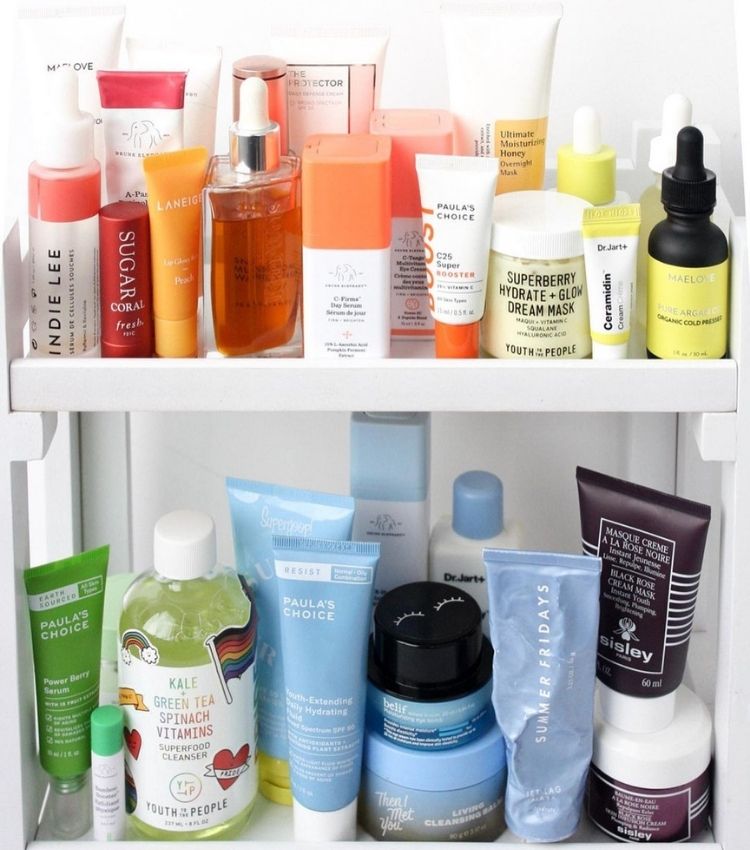 the wrong order can reduce effectiveness
Source: Who What Wear
Dressing up your favorite jeans doesn't have to be boring. Tuck your go-to turtleneck in to your favorite pair of denim and show off your waist with a studded belt.
Source: Not Your Standard
That white Oxford that just hangs in your closet just found a new best friend: your colored winter coat. Layer the coat over a collar for a dimensional yet classy take on business casual.
Source: Fashion Jackson
Ruffles aren't just for the summer months! These feminine frills are no match for chilly January windchills. Paired with dark jeans, this sweater can go from season to season.
Source: Crystalin Marie
There's no such thing as too much comfort, which is proven by this sanctuary of warm layers. Pile a scarf over an old favorite sweater and team them up with ankle boots and a long overcoat.
Source: Kendi Everyday
As far as we're concerned, stripes are a neutral. Dress up your jeans with horizontal stripes, and ditch a scarf in favor of a turtleneck and cropped jacket! Give your heels a rest and opt for a pair of #trendy loafers.
Source: Somewhere Lately
Athleisure over everything, even in the winter! Throw a sweater coat over your leggings and top it off with a ball cap to go from yoga to beyond.
Source: Nichole Ciotti
White pants may be a summer staple, but winter white pairs perfectly with edgy layers. Pile a leather bomber over a sweater to keep yourself warm and stylish.
Source: Brooklyn Blonde
All-black everything is a perfect way to dress up your uniform. Another way to spruce it up? Throw on a trendy hat or your newest loafers or mules!
Source: With Love From Kat
Dress up your casual jeans and sweater ensemble with a winter-friendly pair of suede heels. Not quite warm enough? A stylish beanie can do just the trick.
Source: Hello Fashion
Leather pants may not be for the faint of heart, but they don't have to be just for dressing up! Pair a looser pair with tennis shoes and an oversized sweater for a new take on an old t-shirt.
Source: GBO Fashion
Over-the-knee boots need to be worked in to your everyday rotation. While you may usually see them with skirts, dresses and rompers, this outfit proves they work just as well with jeans and sweaters.
Source: Lovely Pepa
Fun hints of leopard can take a brown sweater or office-friendly Oxford from 9-5 to 5-9.
Source: Fashion Mugging
Need to break up your all-black wardrobe? Add a hint of houndstooth, plaid or another seasonal print as an in-between layer.