The change of seasons (hallelujah) can bring an itch to buy anything and everything in sight. All of the sudden the things you've been wearing for the past six months are packed away, and you're working with a whole different wardrobe… with the exception of one, year-round outfit formula staple: jeans and a T-shirt.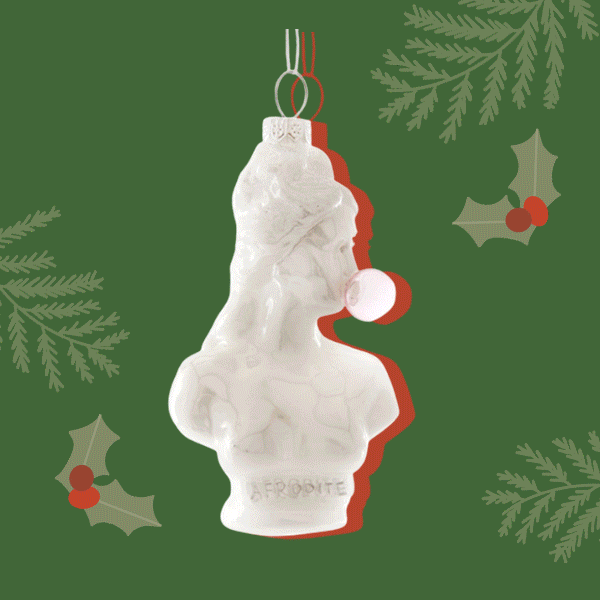 Whether you prefer your tree to be a masterpiece or a beautiful array of memories, there's something for everyone at Carlyle Avenue's ornament shop. Don't miss their expertly curated collection!
Even in Chicago, where we quite literally go from blizzards to 75 degrees within a matter of 12 hours (it happened just last week, we don't want to talk about it), this evergreen combo works no matter what — and has been the answer to just about every "I have nothing to wear today" predicament we've ever had. Investing in jackets, shoes, and accessories that can be mixed and matched and worn day in and day out can give you all of the OOTD options your heart has ever desired.
So grab your go-to skinnies and tried-and-true tee, and try these outfit combos this spring — we promise nobody will know you're (kind of) an outfit repeater.
1. Jeans + Tee + Army Jacket + Sneakers + Tote
tee / jeans / jacket / tote / sneaker
2. Jeans + Tee + Striped Blazer + Espadrille Sandals + Straw Clutch
tee / jeans / blazer / espadrilles / clutch / hoops
3. Jeans + Tee + Utility Jacket + Belt + Sneakers
tee / jeans / belt / jacket / sneakers / sunglasses / bag
Source: Song of Style
4. Jeans + Tee + Bandana + Straw Bag + Sandals
tee / jeans / bandana / sunglasses / sandals / bag
4. Jeans + Tee + Structured Blazer + Heeled Sandals + Gold Jewelry
tee / jeans / blazer / shoes / bag / necklace
6. Jeans + Tee + Cheetah Sandals + Tassel Earrings + Structured Bag
tee / jeans / sandal / bag / tassel earrings
7. Jeans + Tee + Leather Jacket + Mules + Bucket Bag
tee / jeans / leather jacket / mules / sunglasses / bag