Ah, Christmas morning: the gifts, the treats, the mimosas, the smell of balsam and fir. And let us not forget the need to look presentable after having just woken up. The easiest way to do that? With a comfy, cozy outfit formula you already had planned out the week before.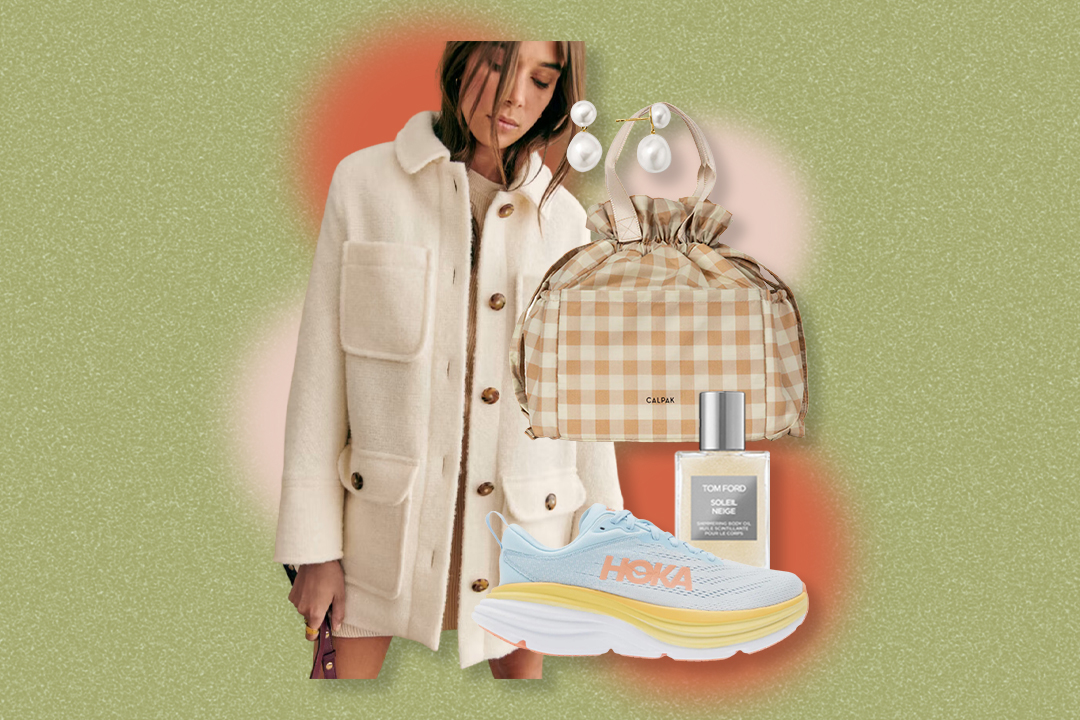 While there is definitely nothing wrong with showing up to the tree and sitting on the couch in your favorite pair of holiday PJs, we also understand some desire to look put-together for the memories sure to be captured. Your look doesn't have to be too fancy or over the top, but a curated Christmas morning outfit is guaranteed to allow you to feel a bit more festive. 
Whether you're the type of person to dress up to sit on the couch with your siblings or want to keep it as comfy as possible, we've got you covered. Rely on these outfit formulas this Christmas morning to keep you looking cute while staying comfortable for gift-giving festivities, holiday breakfasts, and all the best day of the year has to offer.
1. A Fair Isle Sweater and satin pull-on pants
sweater (plus) | pants (plus) | flats | hair clip | earrings
What's more festive than a Fair Isle sweater on Christmas morning? Pair your cozy sweater with even cozier pull-on pants and matching accessories, and you've got yourself a winter outfit to turn to when you need one.
2. A sweater set and Uggs
sweater (plus) | sweats (plus) | socks | bow | Uggs
Loungewear that doubles as a cute outfit? Sign us up. Pair any matching pair of wide-leg pants and a cozy sweater together and all the grunt work of deciding on a Christmas outfit is already done. If you're hosting Christmas morning at your home or stepping out, Uggs are always a reliable fan favorite.
3. A cable knit sweater and jeans
sweater (plus) | jeans (plus) | bow | socks | slippers
Nothing says classic Christmas like a cable-knit sweater. Wear it with a worn-in pair of jeans for an effortless look made for mornings around the Christmas tree. Don't forget your cable-knit socks to really tie the look together.
4. Flannel pajama pants and a waffle-knit henley
henley | pajama pants | headband | slippers
There's no better time to pull out your plaid flannel pajamas than Christmas morning itself. To amp up the coziness of the occasion, opt for sherpa-lined accessories such as slippers or a headband. Top off your look with a steaming mug of cocoa to warm your hands while gift-opening festivities occur.
5. A holiday crewneck and flared leggings
crewneck | leggings (plus) | clogs | beanie
Add some festive flair to your Christmas morning outfit with a holiday crewneck. Worn with flared leggings, this comfortable look works all day long. Finish up your look with your favorite pair of slippers and a beanie.
6. A red sweater, jeans, and clogs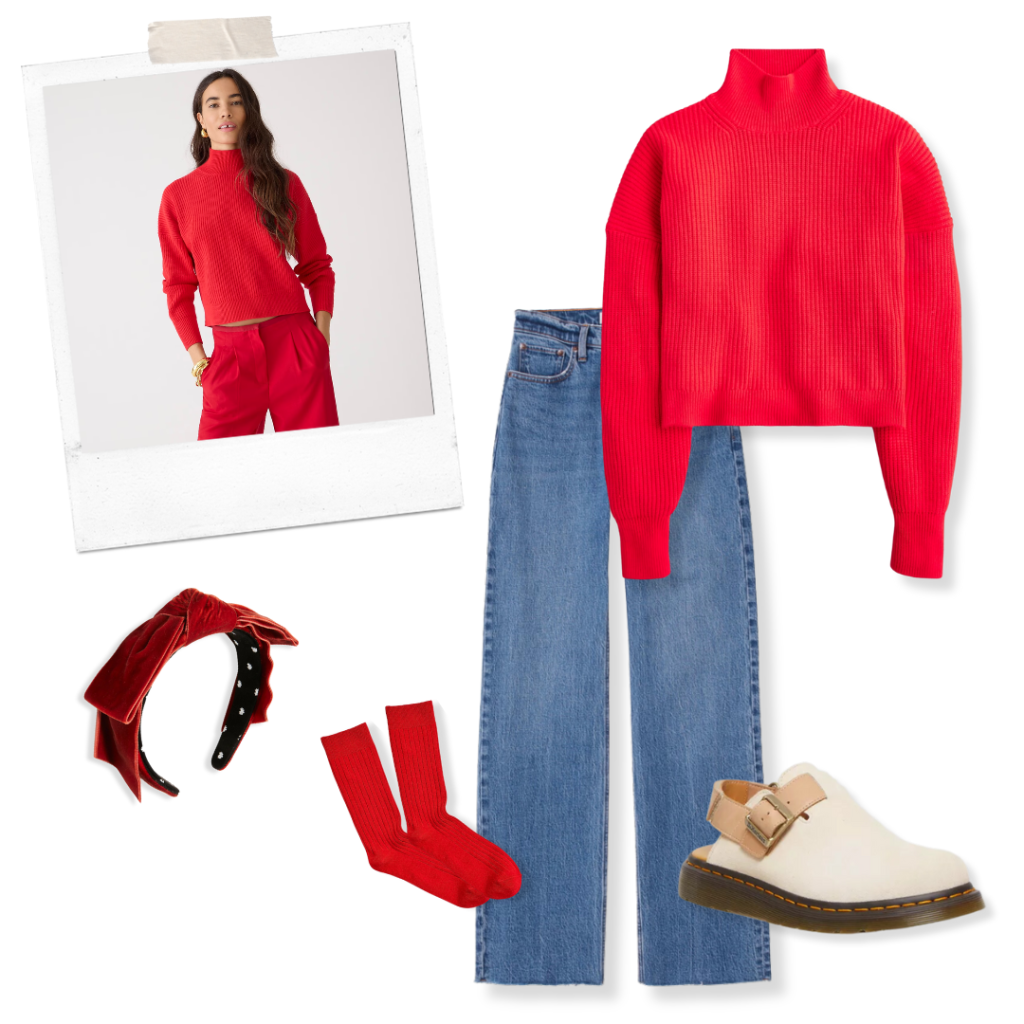 sweater | jeans (plus) | socks | headband | clogs
A classic red sweater will always hold special places in our hearts—especially during the holidays. Add simple accessories in the same shade of red to polish this casual, comfortable look.
7. A knit sweater set and platform Uggs
cardigan (plus) | tank (plus) | sweats (plus) | socks | Uggs
Knit sets are a practical way to embody both style and comfort. With this three-piece-set, you may just outshine the Christmas tree. Add trendy platform Uggs for an ensemble that looks effortlessly put together if you need to step out.