When it comes to a festive wardrobe, there is nothing as quintessentially holiday-appropriate as a comfy, cozy, and gorgeous red sweater.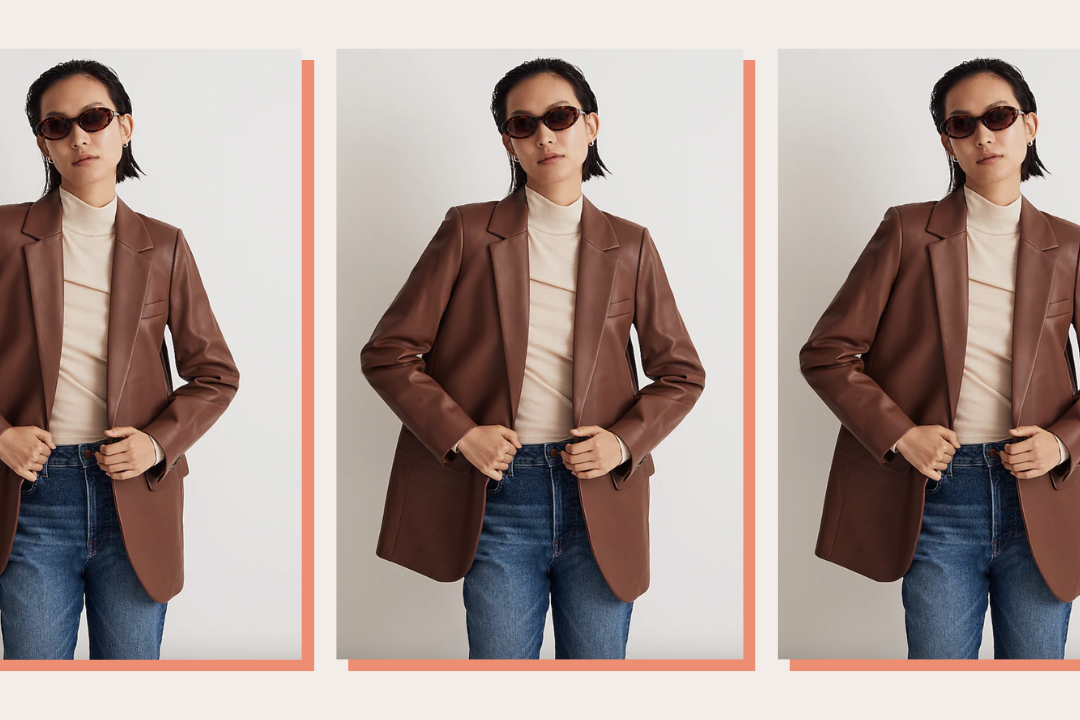 time for your fall wardrobe update!
Paired with basically anything, a red sweater can transform an outfit from a winter look to one that feels cheery and in the spirit of the holidays. Office party? Red sweater. Drinking hot cocoa and watching a Christmas movie? Red sweater. Opening presents on Christmas morning? Red sweater.
There's nothing like finding new ways to wear something you already have, and today, we're giving you five new ideas for how to wear your go-to red sweater this holiday season—with everything from a skirt to comfy, knit pants. The holidays are here, and it's time to bring the spirit to our wardrobes.
1. With a pair of trousers
By this point you probably have a pair of trousers in your wardrobe, and it's a no-brainer that they'll pair perfectly with your festive holiday sweater. Regardless of the color—khaki, grey, black—they'll give you a put-together look in a jiff.
Abercrombie & Fitch
3 colors available
2. Opt for a sweater dress
Not interested in a red sweater this year? Opt for a red sweater dress. Just as festive and arguably more comfy, a sweater dress pairs well with any boot, sneaker, trench coat or denim jacket, and is a one-and-done look you can turn to all season long.
Abercrombie & Fitch
6 colors available
Eloquii
3 colors available
3. With a great pair of jeans
Of course your favorite pair of jeans is going to look good with your red sweater. No matter the wash or cut of your denim, it's a foolproof outfit. Add your go-to accessories and you're all set.
4. With a matching midi skirt
There's no such thing as too much of a good thing around the holidays, right? A monochrome outfit is a trick you can always rely on and is guaranteed to make you the star of whatever function you're at. Pair your red sweater with a matching red midi skirt for double the fun.
J.Crew
7 colors available
Eloquii
9 colors available
5. With a romantic flowy maxi skirt
The holidays always have a sense of magic in the air, so why not play into the vibe with your wardrobe? A flowing maxi skirt delivers the romanticism of the season, and is begging to be paired with that red sweater of yours.
Shop our favorite red sweaters