With holiday season upon us, it's time to start thinking about what we'll be cooking and eating! And while we're always up for trying new recipes to treat our guests, there's one standby we can't let our Thanksgiving menu go without: the classic pumpkin pie. Our version has a secret layer that takes it over the top—a brown sugar and pecan crust that makes this a two-in-one pumpkin meets pecan pie. Coupled with a creamy pumpkin filling full of spice and a bourbon spiked dollop of whipped cream on top (oh yes, we did!), it's hard to imagine a better tasting pumpkin pie. Feel free to adopt our recipe for your own holiday dinners—enjoy!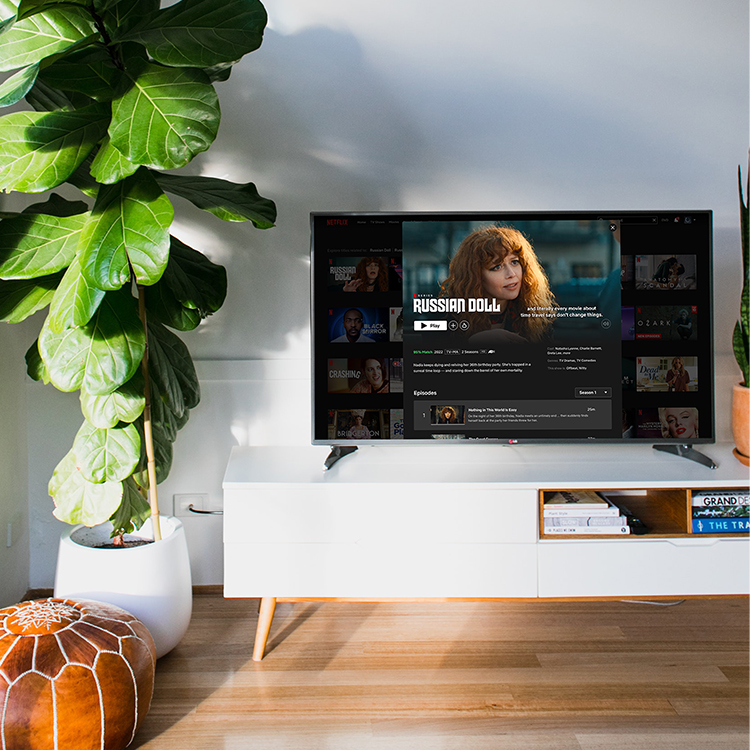 stop mindlessly scrolling on Netflix—these shows have our seal of approval
Ingredients
1/3 c. chopped pecans
1/3 c. brown sugar
2 tbsp. butter, softened
1 9″ frozen, unbaked pie shell
2 eggs, beaten
1 c. canned pumpkin puree
1 c. evaporated milk
2/3 c. brown sugar
1 tbsp. flour
1/2 tsp. salt
1/2 tsp. cinnamon
1/2 tsp. ground ginger
1/4 tsp. cloves
1/8 tsp. mace
For the whipped cream:
1 c. cold heavy cream
2 oz. mascarpone cheese
1/2 tbsp. sugar
A splash of bourbon (optional)
Directions
Preheat oven to 450 degrees. Lightly dust a 9″ pie pan with flour. Unfold the pie shell into the pan, gently pressing the dough along the sides. Combine chopped pecans, 1/3 cup brown sugar, and butter in a bowl. Press into the pie shell and bake 10 minutes; remove from oven and turn oven temperature down to 325 degrees. Combine eggs and pumpkin in a different bowl. Add 2/3 cup brown sugar, flour, salt, spices and milk. Using a hand mixer, beat until smooth and creamy. Pour pumpkin filling into the partially baked pie shell. Bake for 45 minutes.
Whisk cream and mascarpone in a chilled bowl until soft peaks form. Add sugar and bourbon. Whisk until medium-stiff peaks form. Refrigerate until ready to use.
Don't forget to share your Classic Eats with us! Tag us and use the hashtag #TheEverygirlCooks for a chance to be featured on our Instagram.