In the past few days or so, I've covered just about every emotion I ever feel towards cooking. See, I went to culinary school and do genuinely enjoy spending time in the kitchen—and having to cook more at home right now has been no exception. But, like—I think—many other people in the world right now, I've been feeling burnt out and bored and inspired and excited in equal measure. It's not always easy to come up with an amazing lunch or dinner when your mind is mostly elsewhere and when you're dealing with limitations when it comes to the food you can buy or where or how often you can buy it. Some people deal with these kinds of constraints regularly—those of us who don't are very lucky. But if some of these challenges are forcing you out of your comfort zone, 1. You're not alone and 2. Help is on the way, in the form of chef, food blogger, recipe developer, and cookbook author (her third cookbook, What's Gaby Cooking: Eat What You Want, comes out on April 28), Gaby Dalkin—the voice behind popular blog, What's Gaby Cooking.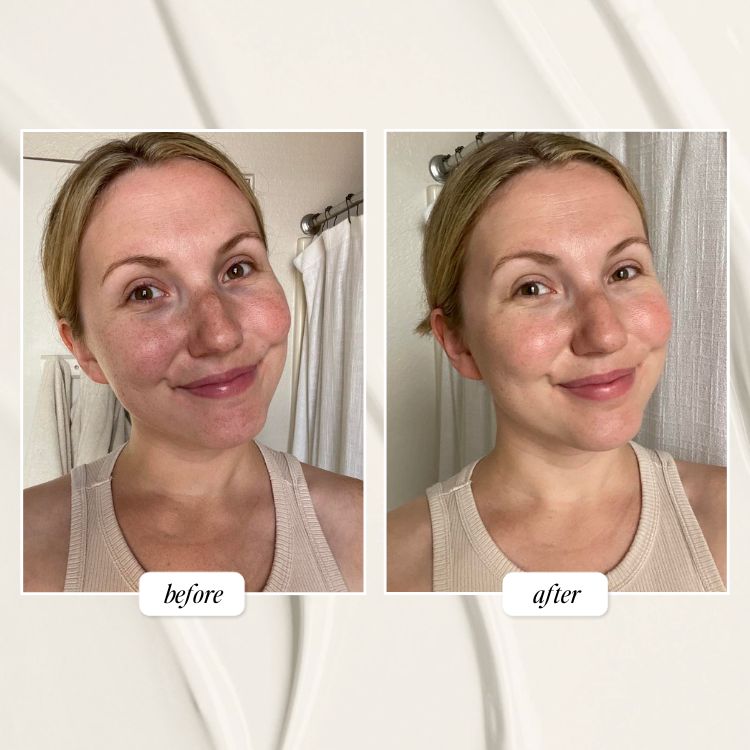 Branching out and trying something new in the kitchen, particularly when you're not too confident in your cooking skills, can be really hard under the best of circumstances, but is especially difficult now, when you may not have an easy plan B. But trying something new doesn't have to mean trying the latest trend you're seeing all over Instagram. You can start close to home.
1. Start small
"I would say the best way to branch out is to know what you're comfortable with," Dalkin said. "So let's say you're really comfortable making ground chicken into taco meat or something like that, I would take that skill and then just apply it to a different style of food. So, for example, if you were gonna make ground chicken taco meat, maybe the next week you do something more Asian-inspired and you do a ground chicken larb or something with just a few different pantry staples that's going to taste totally different, and open up your eyes and your palate to the Southeastern Asian cuisine that you hadn't necessarily thought about trying before."
Dalkin suggested starting with small changes and then going from there. You'll end up with an entirely different meal, an entirely different flavor combination, and, maybe even a new favorite dish, just by making a few simple swaps.
Try This
2. Put those cookbooks to good use
If you need a bit more guidance, cookbooks can be an invaluable tool during this time—both in terms of ensuring that branching out works well and in keeping your cooking more interesting. Flip through cookbooks and look for what inspires you, Dalkin advised.
"[T]he reason I wrote my last two cookbooks [is] because I think people cook from one book so infrequently, and I really wanted to make books where people felt comfortable cooking from it every night, and it was always approachable and nothing was complicated and all that kind of stuff," Dalkin explained. "I would say, find the books that speak to you and then just maybe pick one or two things a week and get excited about it. Take pictures of it, post it, hopefully the author will re-share your images. I think doing stuff like that that kind of takes you out of your normal comfort zone of mac and cheese or quesadillas or whatever it is brightens up a day and makes you look forward to something for lunch or dinner, breakfast, whatever meal it is you're cooking."
3. Make your pantry work for you
But whether you're relying on cookbooks and food blogs right now, or are just winging it each night, building a collection of pantry staples that work well for you—and last a long time—is pretty essential. It means that you can create interesting and delicious meals much more easily, rather than relying on what's available when you're able to go to the grocery store or what you're able to order online.
"At the beginning of quarantine, I was organizing my pantry like every other day, and just like making sure my spices were alphabetized and things like that, which is all great because it makes me realize what I have in my pantry and what I can actually use, but I think alphabetizing spices is a little aggressive and you don't have to be as crazy as I am," Dalkin said. "But just having things organized so you know, 'OK, I've got soy sauce, I've got rice wine vinegar, I've got sesame oil, I can probably make any number of Asian-inspired dishes with that.' Or, 'I have salsa and a couple avocados,' just kind of having a grasp on what's in your pantry and your refrigerator makes looking for those recipes easier, and also you can narrow it down. If you know you have an abundance of pasta, check out some books or some websites for your favorite pasta recipes and see what's out there that's maybe a little different than you're used to cooking."
Anytime I have a hard day or I work so long and I don't have a lot of time to put dinner together, carbs and cheese are really my answer for anything.
Adding to your pantry only takes a few strategic buys to make all of your food way less boring. "Sambal is great, soy sauce, rice wine vinegar, maybe an infused olive oil that's like a garlic or lemon-infused oil, something like that," Dalkin said. "I would stock up on different kinds of chocolate if that's available, so you can chop up chocolate and add it to cookies or brownies or anything like that. A really good quality salt, like a Maldon sea salt or something like that, can make people feel very fancy and like you're at a restaurant without actually leaving your house."
Search "pasta recipes," "avocado dinner," "ground pork," or whatever you have on-hand if you can't find something in one of your cookbooks or on your favorite blogs. The internet can absolutely be your friend when it comes to trying something new.
Try This
Grilled Korean Chicken Skewers
Coconut Chocolate Chip Cookies
4. Rely on formulas, rather than specific recipes—and don't forget your sauce
If you don't want to cook from a recipe, however, lean on dishes that are more of a formula. Dalkin suggested fried rice or quesadillas, but other stir fries, risotto, and even pasta can all work well here.
"Another great thing to do would be if you had a bunch of pantry staples, make a couple vinaigrettes," Dalkin said. "There's an easy Asian vinaigrette in my next book and there's just a bunch of sauces and dressings in the back that I think you can use to jazz up the rice or pasta or protein or whatever it is, so you feel like you made a little something new and exciting and you can use it for various different things."
Find the books that speak to you and then just maybe pick one or two things a week and get excited about it.
Gaby and I agreed that Americans generally underestimate and underuse sauces, but, as she pointed out, they can absolutely transform just about any dish. "Like plain pasta: you can put 27 different sauces on it and it's gonna taste different and make you feel like you're in a different part of the world, rather than just like buttered parmesan noodles, which I'm not mad at, but, like, we can't have that every day."
Try This
5. Know what you can substitute and what you can't
But what happens if you don't have everything needed for a recipe, as seems to be happening more and more these days? Some things are OK to swap and some may not be. "If you're talking about ground chicken, turkey, or beef, I think those are all one-to-one substitutes. If you don't have heavy cream, but you have milk or almond milk, fine. Buttermilk, fine. All that kind of stuff is, for the most part, fine," Dalkin explained. "I think where substitutes begin to get tricky is when you get into baking, like if you don't have any eggs, using a flax egg substitute won't yield the same results as a regular egg. An almond flour or a coconut flour is not going to give you the same texture of a cookie as a regular, all-purpose flour calls for, and the substitutions aren't always one-to-one, so I would hesitate to try something like that at this time because if, in fact, it doesn't turn out, it's a waste of all of the ingredients that you put in. So if you only have almond flour, I would look up almond flour specific recipes, I wouldn't try to replace your favorite cookie recipe with almond flour unless you've tried it before. I don't think that would be the best use of all your resources."
Some of your cookbooks may have information in them about what to substitute for what and what the proportions and measurements should be, but if you're not sure if it's one-to-one or what you should even be swapping for, the internet is, once again, your friend. Just make sure that you're relying on solid sources. Dalkin suggested not scrolling too far to find what you're looking for.
"[L]ook for places that are more reputable and show up closer to the top of Google search results because those have better SEO and probably are people who are really knowledgeable behind them rather than just some random website that's like, 'sure, just use any kind of flour in the world,'" she added.
Two things you do want to make sure you have in your kitchen? A good knife and lemon, Dalkin said. "You don't need 800 knives, it's not necessary, you just need one," she explained. "[And] I just think acid can really brighten up anything from a poultry dish to a pasta dish, something with grains, it really livens things up and can make something kind of mundane feel exciting, so I think that's important to stock at this time as well."
Grilled cheese fixings are also a good staple. It's Dalkin's favorite fallback when she hasn't had time to plan dinner or has had to work later than usual. "I love grilled cheese and it's my favorite thing that my dad used to make me when we were kids and lived at home, so anytime I have a hard day or I work so long and I don't have a lot of time to put dinner together, carbs and cheese are really my answer for anything."
As long as you have a good knife, a lemon, and some carbs and cheese, you really can't go wrong.