If you love spending your lunch hour checking out the priciest, most absurd homes in your area on Zillow, we'd get along. So, let me introduce you to my other love: celebrity home tours. Celebrities have access to top designers, lots of cash, and the ability to change it all with a swipe of a credit card if they end up hating it. They're able to make big renovations and try bold new trends that we plebeians can't easily get our hands on. Architectural Digest's "Open Door" series is like a modern-day MTV Cribs, and I'm obsessed, to say the least.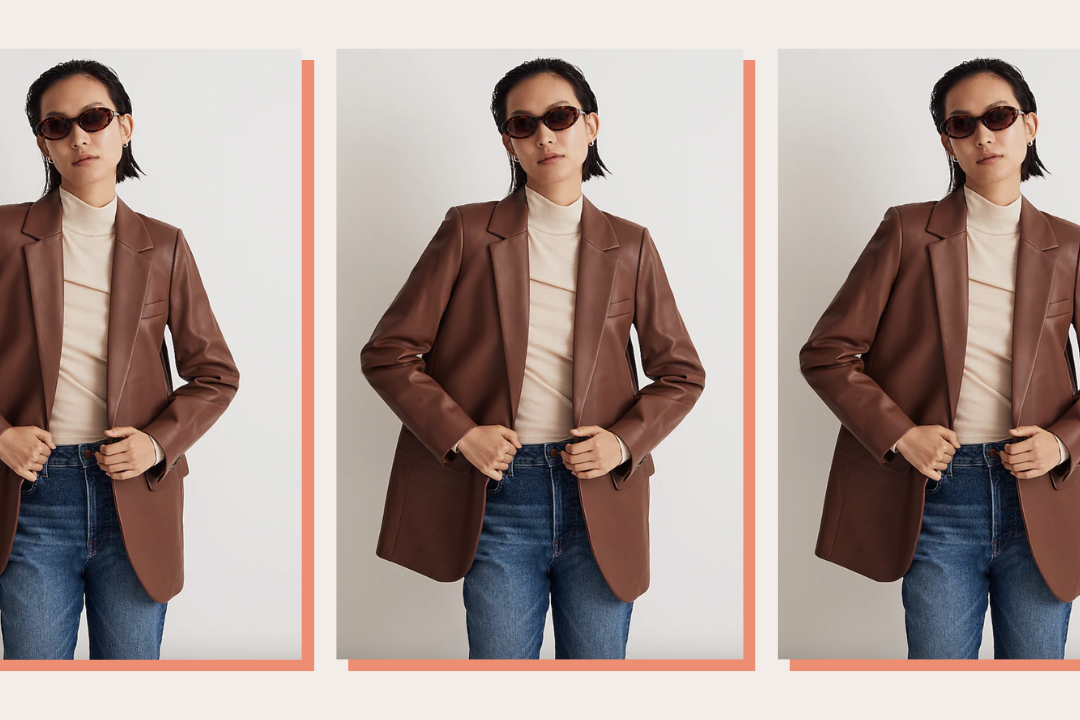 time for your fall wardrobe update!
After watching just about every single one on their YouTube channel, I took a few notes from my favorite ones. We're breaking down all the celebrity secrets to a stylish home—and how to get it on an anti-celebrity budget.
1. Wallpaper small spaces
Celebrities (and their interior designers, let's be real) know how to turn a small space into the most-loved room in a house. Scroll through Architectural Digest, and you'll see dozens of bars (like in Shay Mitchell's iconic home tour), bathrooms, entryways, hallways, and more covered head-to-toe in bold wallpaper. It turns each of these spaces into its own unique room, which in a way, makes that space look even bigger. Instead of using all the classic tricks to open it up, it turns that on its head, and in turn, creates a seriously stylish room.
2. Mix metals
Really stylish homes know how to incorporate gold and silver accents seamlessly. Instead of sticking so heavily to one color palette, I love that Misty's coffee table in her living room reflects silver but still has golden decor throughout the room. The easiest way to achieve this look without everything looking jumbled is deciding on a core metal and then balancing the rest of the room with accents of the other. Misty's living room does this so well, and it doesn't take away from her gorgeous blue couches and other decor.
3. Go bold in the kitchen
Long gone are the days that a kitchen had to be totally white with gold hardware to look chic. Kitchens are getting a major makeover, and celebs did it first. When I first saw Dakota Johnson's famed AD Home Tour (the one in which she waxed poetic about loving limes and then later broke my heart that she is… actually allergic to limes), the first thing that really caught my eye was her gorgeous, bold, olive-y green galley kitchen. It's not a dark emerald or a true army color; it's the perfect medium tone that looks bold, trendy, and unique. To get the celeb look, opt for those shades in your kitchen. If you can't paint your cabinets, try cool hardware, colorful art prints, a fun kitchen towel, or peel-and-stick tiles. Not to mention, green is a major trending color for all things home right now, especially kitchens.
Also, if you're looking for ASMR that's not whispering or roleplays, this is it. Dakota Johnson has the best voice I've ever heard; I could listen to her talk all day long.
4. Offer tons of seating
Even if you live in a studio and see absolutely no one, having lots of options for seating makes a room look cozy and pulled-together (regardless of how much money you spend). All of Kendall's rooms have chairs, chaises, couches, and stools abound, but her living room, which includes two long parallel couches, really shows off how lots of seating can up the inviting factor of a room tenfold.
5. Make use of architectural quirks
Celebrities have old and new homes alike, and they all have small quirks that make them unique (even when they're custom-built!). Play those up rather than working against them. Measure small spaces for bookcases, or DIY shelves. Add a light fixture and a mirror to turn a small space into an alcove or entryway. Liv Tyler's NYC brownstone is filled with little nooks and crannies she had to get creative with.
6. Turn your hobbies into decor
Serena Williams' home is full of her favorite things, but it all looks like decor and adds to the style of her space. From the art gallery living room to the guitars lining her walls, she made use of the space without compromising any style. This is so easy to do with a clothing rack if you love fashion, a styled vanity or dresser, musical instruments, and of course, your favorite books.
7. Mix family photos with vintage prints
Family photos get a bad rap for not being super stylish anymore, but Hillary Duff (as well as Liv Tyler above!) shared a great tip for dispersing those photos throughout your home in an intentional way. They mixed their family photos with old, vintage family photos, such as a photo of their great-grandma or old photos from childhood. Not only does this incorporate a lot of personality into a space, but it's ultra-unique; no one else is going to have these photos on their walls!