There are a few celebrities that particularly stick out for their makeup choices. Lucy Boynton is a first that comes to mind, along with Lupita Nyongo, Lady Gaga, Selena Gomez, Jennifer Lopez, Lucy Hale. I mean, and obviously, Rihanna. They're always bringing it, ready to try the next trend or start their own. And a woman I haven't yet stated who completely fits the bill? Shay Mitchell.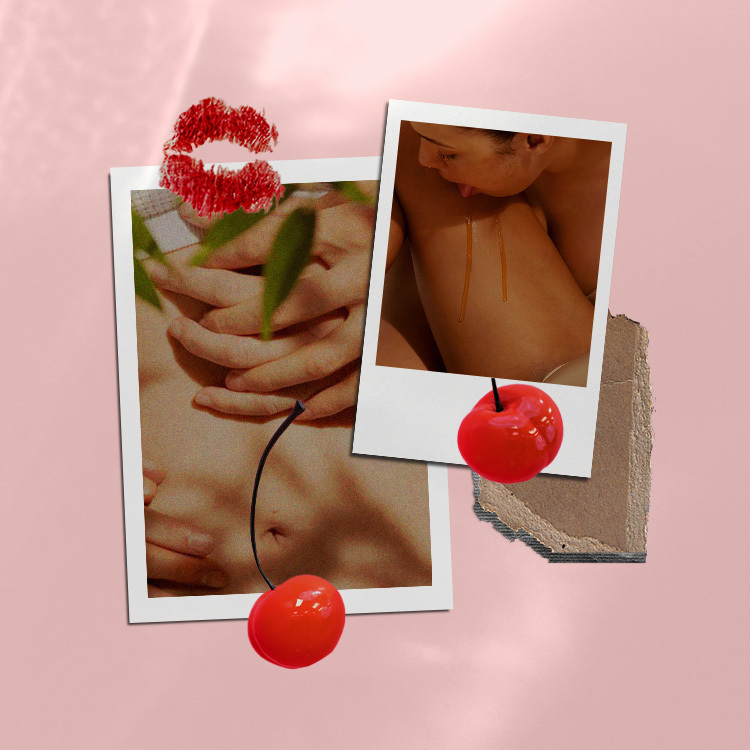 spoiler alert: it's not too good to be true
We loved her in PLL, You, and Dollface. Her style is impeccable. We all audibly gasped when she launched her chic, affordable travel line, BEIS. To say we bring up that she had an Everygirl x Interior Define Rose sofa in her home at least once a week in our office would be an understatement, and don't even get me started on her current swoon-worthy LA home tour with Architectural Digest! But alas, I decided to tackle her makeup bag for the time being because her dreamy smokey eyes and bold lips just scream fall, and we are swiftly approaching that time, friends.
This makeup bag was certainly a little easier, as Shay has posted multiple videos on her YouTube channel discussing her favorite beauty products and her go-to looks (and we got access to ask her MUA a couple of questions!) . But you know the drill: I also pulled some items I would gladly pick up for Shay if we do a makeup swap that I think she'd love (and you will too!)
For special events, you can find Celebrity Makeup Artist and Co-Founder of Patrick Ta Beauty, Patrick Ta working his magic on her, but in her day-to-day, Shay swears by Buxom Cosmetics as Buxom's Global Creative Brand Ambassador since June 2018. We asked Ta his favorite products to use on Shay and his secrets to creating some of her famous looks, so don't miss those juicy answers below!
Buxom
In Shay's makeup favorites video, she explained she loves this Buxom lip cream in "Hot Toddy." Buxom knows how to make lip products, and these are no exception. They're the perfect blend between a liquified lipstick and a gloss, they're not too sticky, and they tingle ever-so-slightly from the mint taste.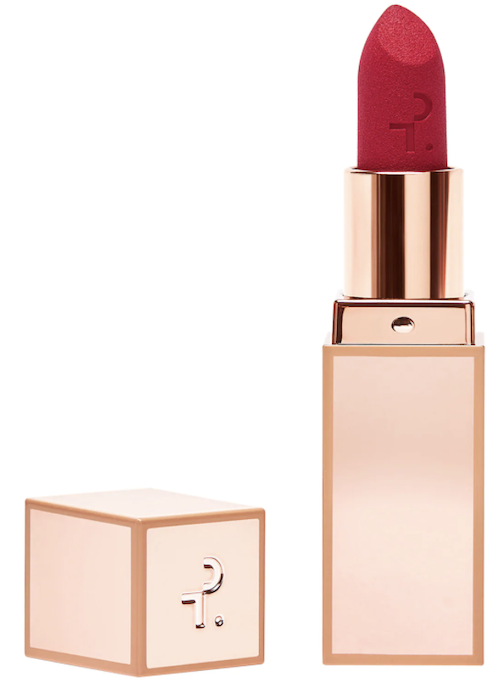 Patrick Ta
Shay's been known to sport a bold lip on the reg, and these new ones from Patrick Ta look absolutely Shay-approved. "Now that summer is finally here, I've been loving doing a simple glowy look with a bold lip," Ta said. "I use my Major Glow All-Over Balm
on the face and body to create a glass-like finish, then finish the look off with my Major Beauty Headlines Matte Lipstick in the shade 'She's Hard to Get.'" I also love the mid-tone brown shade in this lineup, but if this nude doesn't work for your skin tone...
Propa Beauty
These lipsticks from new Black-owned brand Propa Beauty are at the top of my wishlist, and I could see them on Shay's too! Available in 12 shades that will match tons of skin tones, these lipsticks are a satin finish with a comfortable feel. When these launched, they sold out almost immediately, so get your hands on them fast while they're in-stock!
Beis
Obviously, we can't talk about makeup without addressing Shay's line of travel products. This, right here, is absolutely Shay's makeup bag. But beyond the fact that Shay uses it, it's a favorite amongst our editors for a splurge-worthy (but not too splurgy), high-quality makeup bag that looks as good as it feels and is highly functional for travel. Just because we're in a bit of a travel slump right now doesn't mean we can't invest in the classics, and this is one you'll love for years to come.
MAC
Shay Mitchell loves her smokey eyes, so we asked Ta his secrets for achieving the look. "When creating a smokey eye on Shay, I love to use shades that compliment her skin tone & eye color, like maroons and browns," Ta said. He blends the shadows all the way up to the brow bone and then uses a soft brown kohl eyeliner, like this one from MAC, on the top and bottom lash line. "I like using the MAC Eye Kohl in 'Teddy' because it's a perfect, blendable liner. After that, I smudge it out for a soft smokey effect." Wow, is it really that easy?
Shiseido
Shay's favorite eye cream is La Mer's The Concentrate which clocks in at $235. While I respect a woman spending her money, I can't recommend an eye cream that costs more than my monthly utilities. Instead, I'll turn your attention to this one by Shiesido. It's still a splurge, but a much more feasible one, and the reviews are just as good. No matter your eye cream needs, this one does it for you: hydrating, line-smoothing, de-puffing, and brightening.
Patrick Ta Beauty
Since this product released, it's gone in and out of stock relentlessly. "It gives any glam look balance and makes makeup look so effortless," Ta said. Shay has gorgeous eyebrows already, and this wax just sets them in place without making them look too structured or drawn-on. Ta has shared tons of tutorials on how he achieves those model-off-duty, lifted eyebrow vibes with this product.
For the perfect application of the above brow wax, this brush is phenomenal. Watch this tutorial and feast your eyes on incredible brows.
Glossier
Shays glow is REAL. Ta shared that he loves to use his Major Glow Highlighting Mistl on her, but I've seen Shay use other liquid highlighters and think she'd enjoy having this little guy in her arsenal. These highlighters from Glossier come in four shades with different depths and undertones to match many different skin tones. They dry down, meaning your skin won't feel sticky or wet all day, but they stay luminous too! Apply this before or after foundation or on bare skin for extra radiance.