So what if you can't wear your spring dresses or brand new sandals just yet? As long as #OOTD is a hashtag on Instagram, there will be fashion trends. The best part: these trends are not just chic AF, but are so cozy. Fashion you want to fall asleep in? Now that's something we can get behind! If Carrie Bradshaw worked from home, she would definitely be wearing these cozy trends: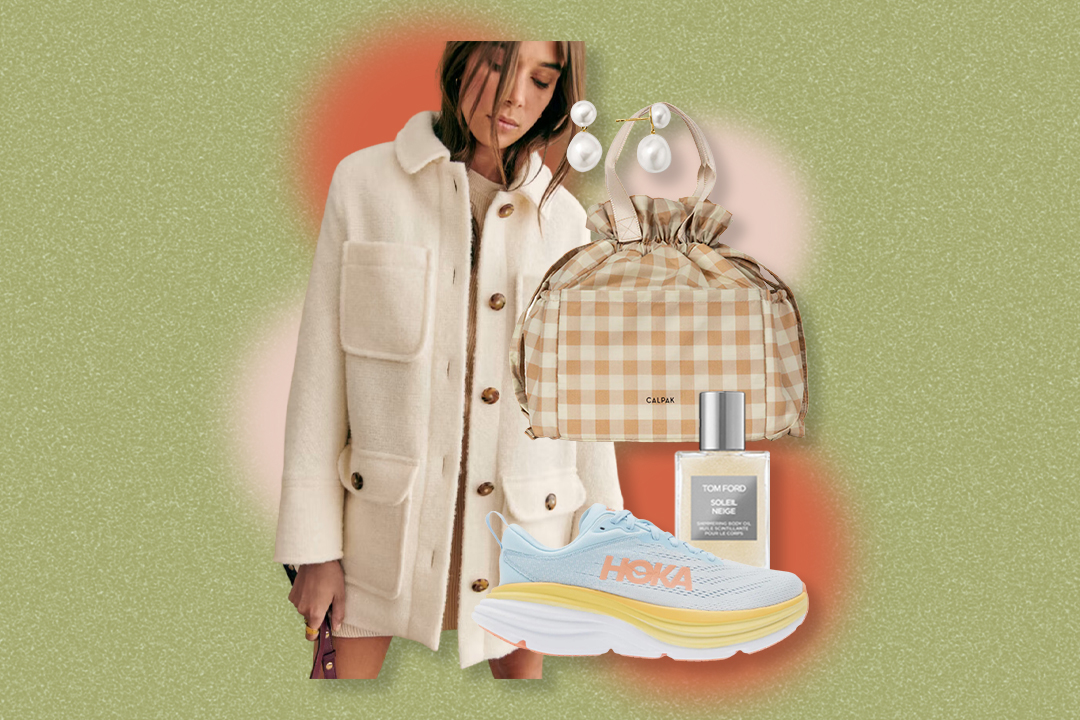 1. High-waist sweatshorts
I know you're used to your beloved sweatpants by now, but it's almost summer, which means the weather is getting warmer. The fashion-girl solution? Trade sweatpants for sweatshorts, of course! Just as comfortable, but more suitable for the new season (and trendy as hell right now).
2. Cropped sweatshirts with distressed hem
The difference between a boring old sweatshirt and a "stylish" sweatshirt? The answer is all in the hem. The coolest style stars are wearing their sweatshirts with a distressed hem that's slightly cropped, for an I Woke Up Like This vibe that's effortlessly chic.
3. Silky pieces
https://www.instagram.com/p/B-7tgzPBEDR/
Silk is the go-to material for French-girl loungewear, and it's taking over American fashion and Instagram feeds for good reason: what feels more luxurious and comfortable than silk? Trade your cotton nightgown for silky slips or add in a satin tank instead of your class tee.
4. Ribbed knits
Attention comfort-seekers everywhere: we have officially found the coziest fabric of all time, and it just so happens to be super stylish right now. Find pajama sets, sweaters, or pants in a ribbed knit material for pieces so comfortable, you'll never want to take them off.
5. Neutral joggers
We never thought we'd see the day, but the pants your grandma wears to aerobics class are officially the coolest thing on Instagram. Joggers in a light, neutral color like beige, light gray, or nude is all the rage right now, so wear with your comfiest tee or a matching sweatshirt.
6. Tie-dye sweatsuits
https://www.instagram.com/p/B-2bfQBJau9/
The coolest summer activity in grade school has been reimagined into chicer, trendier, and more grown-up styles, beloved by your favorite Instagram bloggers and style stars. The best part: you can DIY your own at home (or just order the super cute pieces from your favorite brands online, if you're lazy like me).
7. Cashmere hoodies
There are only so many ways to do stylish loungewear, so our favorite brands and fashion bloggers are getting creative. What's comfier than combining two of our coziest go-to pieces? A hoodie combined with a cashmere sweater means a cashmere hoodie (AKA the piece we'll be living in for as long as we're staying home).
8. Bike shorts
Bike shorts have been in style for months (when Bella Hadid wore them with slingback heels and a houndstooth jacket, we knew they were no longer reserved for athleisure), but staying at home has only accelerated the trend, officially establishing bike shorts as a basic in our wardrobes.
9. Bodysuits in soft fabrics
You know bodysuits as the genius solution to tucking shirts into pants without any wrinkles or bunches, but they're also the item that the most stylish fashion girls have been wearing with sweatpants and joggers for a comfortable and minimalist look.
10. White sweatpants
Is it just me, or does every fashion blogger and stylish celebrity own basic white sweatpants? I swear, every time I scroll through Instagram, I see dozens of the same white sweatpants dressed up (like with a blazer and crop top) or dressed down with a matching sweatshirt or white tee. The best part? You don't have to break the bank to get a super comfy pair. Wear them high waisted to do sweatpants the fashion-girl way.
Which Instagram trend is your favorite?