Of all the bags in a closet, we'd argue time and time again that the most important one is a good tote bag. Whether you're heading back to the office, running errands, or going on a trip, having a bag that you can throw everything you could possibly need in is going to be your go-to. And for years, our editors' bag of choice has been the cult-favorite Cuyana tote.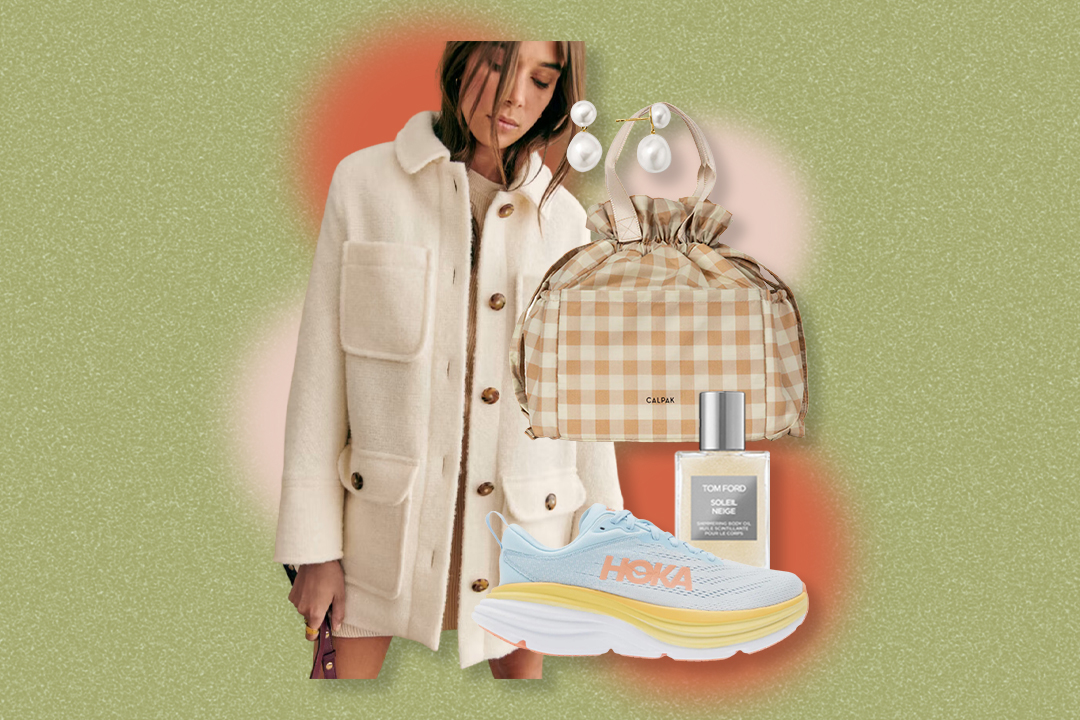 It's everything you could ever want in a tote: the design is simple but polished, the leather is soft and beautiful, and the quality is so high that we've all owned ours for years. From countless trips to and from the office (in all weather, might we add) to plane rides and road trips, they're the bags that have been by our side through it all.
Cuyana's message has always been to invest in fewer, better pieces, which is something we're always trying to prioritize in our daily lives—and they live up to their promise. They're a brand we've tested, loved, and recommend whenever we can. They're proof of why investment pieces are so important: Rather than buying something again and again, opting to buy one piece that will last is always the right choice.
The new-and-improved Cuyana Easy Tote comes in its lightest weight yet, with a timeless, hardware-free design that makes it versatile enough to wear anywhere and everywhere. In a classic, tall size, and new small size, no matter what you're looking for in a tote, you can find it in an Easy Tote.
As a long-time Cuyana tote lover, I've been testing out their classic Easy Tote, and I love it even more than I loved my old one (which I didn't think was possible). Here's why:
The quality
I've had my Cuyana tote for years now, and despite what I've put it through, it literally has no signs of wear. I'd argue that they have some of the most gorgeous quality leather I've ever experienced, but despite it being buttery-soft, it's also extremely durable. If you saw my old one, you'd think I got it recently, not three years ago. A tote is something I don't want to feel like I have to be super careful with, and my Cuyana tote has shown me that it's made to be used.
The size options
No matter what you're looking for in a tote, there's an Easy tote size that'll work for you.
The classic tote is the one I have, which fits a 15-inch laptop, and basically everything but the kitchen sink. If you want a classic, large, carry-all tote, the classic is your best bet. (Dimensions: 2.3 in. x W 21.6 in. x D 5.1 in)
The tall tote also fits a 15-inch laptop, but the design is vertical rather than horizontal, giving a chic twist on a classic tote shape. (Dimensions: 5.1 in. x W 15.7 in. x D 5.1 in)
The small tote is a more petite version of the classic, perfect for if you prefer a more compact tote. It fits a 13-inch laptop. (Dimensions: 10.6 in. x W 19 in. x D 4 in)
The design
While the old Easy Tote was a classic, square shape, the new one has two different style options. You can wear it normally or tie the strings inside to give it a cinched-in effect. It also has two different handle lengths, which I think adds more visual interest than a classic tote, and is super useful (I love having the shorter handle option if I just want to sling it over my arm rather than put it on my shoulder).
The color options
Picking a tote color for me has always been a struggle. I love my black tote for the fall and winter, and shades of brown have always felt more appropriate for spring and summer—but I don't want two different totes. This stunning green color was the perfect compromise for me. It'll look stunning with jewel tones and camel hues in the fall but doesn't feel too dark for my summer outfits either. They have one of the best shade range options I've seen, from pops of color to make a statement to neutrals that don't limit you to just one season.
If you're in the market for a new tote bag (looking at you, people going back to the office this fall!), I genuinely couldn't recommend the Cuyana Easy tote more. I've tested more totes than I'd care to admit, and no other one has ever lived up to my expectations as this one has. It'll be the bag you keep hanging by your door, permanently packed with all your necessities to grab every time you leave the house.