When I was 5 years old, I was in love with my next door neighbor, David. (David isn't reading this, but his sister, Dana, might be. Hi!) He was charming and funny, older than me, smart, close in proximity, had blonde hair, and his mom always let me stay for dinner. The whole package really. I want to say he liked me back—I mean, he kissed me, and I feel like that means like-like, right?—but if anyone was around, he'd never show it. When we'd play a game of Capture the Flag and it was just us two behind the shed, he'd be nice and funny and sweet to me. But the second anyone came around, he called me ugly and fat and made jokes about me. He was only 6 years old at the time, and I've forgiven him for all those times I ran home crying after feeling rejected by him, but I have to wonder if even then, he felt embarrassed to admit he liked a fat girl. And this is how most of my relationships have gone over the years.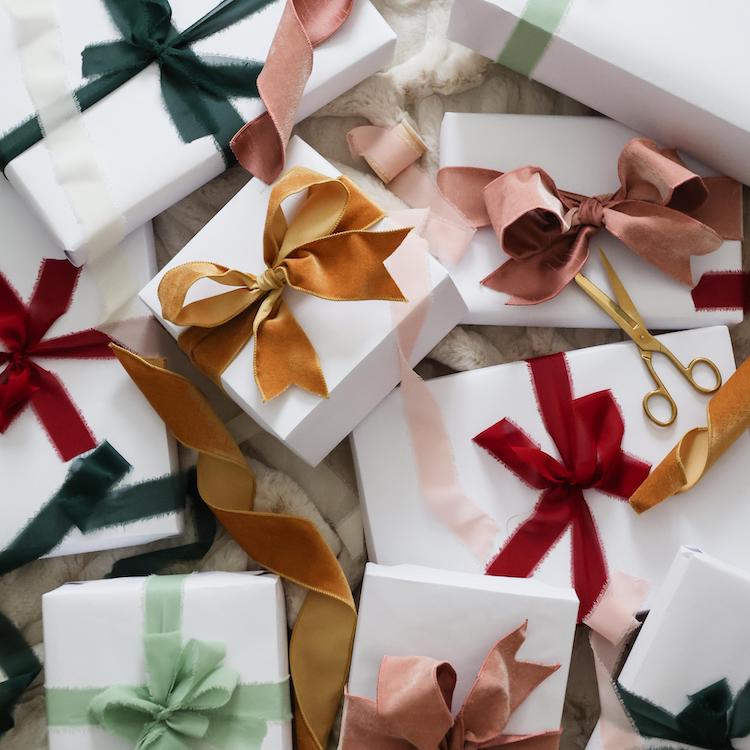 the perfect gifts for everyone—and we mean everyone—on your list
For a long time, I thought I just had horrible taste in men. To be fair, I kind of do (I'm not kidding when I say my dream man is Pete Davidson, and I know that requires a little bit of self-reflection). But after I read One to Watch, a women's fiction-romance novel exploring plus-size dating, I began to notice that the patterns might have a little more to do with the men than my interest in them. (It's also important to note that I've never experienced this with women before, but I've only been on a few dates with girls in my day, so this could be across genders and sexualities. I'm just speaking on my personal experience.)
I wanted to believe that being plus-size wasn't affecting how men were seeing me. Yeah, there are some jerks out there who fetishize larger bodies or who want to try their personal trainer certification on me, but overall, men couldn't be that affected by my body weighing more than average, right? After doing a deep-dive on my dating history, I think I've concluded that the answer here is no and that actually, being plus-size has played a major role in my love life, even after I started loving myself for who I was.
Since my very first date at 17, I've struggled to meet someone who completely accepts me—rolls, flab, fat, and all. Dating is uncomfortable and stormy regardless of your body type, but I've noticed a few common themes in my relationships that seem to correlate with being a plus-size woman.
People are embarrassed to admit they're interested in a plus-size person.
For whatever reason, I've experienced a lot of men who are absolutely embarrassed of me. To the point that when I dated a guy a few years ago who kissed me in public, I put up with all of his other abusive tactics because I was so excited to finally meet someone who didn't deem public appearances with me as a major hit to their ego.
First, they're embarrassed to even admit to themselves that they find me attractive. Is this speculation? Perhaps. But there's a reason guys are more likely to talk to me when they're under the influence or behind the guise of a dating app than IRL. A quick search on a porn site (I did the work, y'all) and you'll see that porn involving plus-size women gets just as many views as porn with thin women, but I've never met a guy who would admit that plus-size women is even something they're attracted to. There's a stigma around finding a plus-size woman attractive; men have been conditioned by media and society for generations that thinness is what's beautiful based on what they see, read, and hear, so they might be othered or uncomfortable admitting that their interest deviates from the norm. For sure, being interested in plus-size women is a preference, and I don't think you're automatically fatphobic if that's not what you're into, but there's a real societal pressure at play that keeps plus-size women thinking they're not worthy all the while men are watching us have sex online with no abandon.
I explored dating men significantly older than me for a long time because I craved the maturity. Young men I find often don't have the clear sense of self required to differentiate between what they actually feel and what they think they're supposed to. And while I think this makes a small difference, there's still something to be said about the power of masculinity and media portrayals because older men often have outdated views of health and beauty standards. Yep, I'm talking a message once that said, "You're hot, but you're unhealthy and will probably get diabetes." I'm actually plenty healthy, but OK 🙂
My partners treat our relationship like a secret.
I've also found that partners and dates have been embarrassed to be seen with me too. So, they finally allow themselves to take a chance and date someone fat: congrats, here's your cookie for going against the grain. But they want every meeting in private. They don't tell their friends I exist, they don't take me on public dates (I've experienced way too many "Netflix and Chill"s for my liking), they strategically move away from me when we're at bars together. It's as if being seen with a fat person ruins their reputation and makes them less of a "man." And just in the same way that women look to height as a security blanket in men, I think seeking women of a certain body type makes them feel inferior and insecure, like they're not masculine enough if their partner is bigger than them.
The first boy who showed interest in me kept our relationship extremely private, ultimately lying to everyone that he'd ever been interested or attracted to me. Our relationship was kept a secret, complete with Snapchat messages that deleted automatically, a short-lived hookup, and me feeling like absolute garbage when he announced he had a girlfriend the same day I delivered handmade Valentine's gifts to his locker (I will never get over the sheer embarrassment and shame of this one). This all goes back to being embarrassed of me, as if I'm the impulse purchase you took for a spin with joy one day and completely regretted the next. They seem to think there's a lenient return policy on having feelings for me.
People festishize my body.
So, you see I've had my issues meeting guys in real life and on "normal" dating apps like Bumble, Tinder, and Hinge. Then, I tried all the plus-size dating apps. And that was basically a recipe for disaster. The ideas are incredible in theory; a whole community of people who are happy and excited to date a plus-size person. But they were all rife with people who viewed my extra body fat as a kink.
…you just KNOW there are gonna be weirdo fetishists on here. Which is why….I almost wish that plus size girls could just *use* normal dating apps freely like everyone else, rather than being treated like a specific 'kink,' as it were.

— Olivia🧜‍♀️ (she/her) (@myladyteazle) August 14, 2020
I've gotten everything from "I've never been with a big girl before, and I really want to try it" (hello, my body isn't something you can just add to your bucket list, sir) to "Can I use your stomach as a pillow?" to explicit descriptions of how absolutely hot and sexy my rolls are. The worst part is that when I first started dating, I looked at these as compliments. I was so excited that someone was into me that I never allowed myself to feel the discomfort. Plus-size women are made to feel like they're lucky to have someone be interested in them, so we overlook potential red flags out of fear of rejection. Well, newsflash: I am really f*cking over that.
I'm not making plus-size dating seem very fun, and I'll be the first to admit that I have a lot of trauma and grief to work through over past relationships in relation to my body image. I wish I could end this saying I won't have this any longer and I'll only go out with guys who treat me like a princess (heck, just treat me like a regular person, and I'm yours), but it's not so simple. It's much more realistic for me to say that I'll put off dating until I feel confident enough in myself to not allow myself to be treated like this. This is only my experience, and part of being confident and strong is knowing that there are mature, adult people out there who won't treat me like this one day. I just really wish they'd come a little quicker because I'm getting Carpal Tunnel in my hands from swiping.