There are nights when I lather products on my face that amount to significantly more than what's in my bank account at any given time. But even beauty editors don't have the willpower to stand over the sink for 20 minutes after one too many cocktails. For the nights I want to get in bed and keep reading my book or the days when I walk in the door after a long day at work and just want to take off my makeup, I rely on a bare minimum skincare routine to get me by.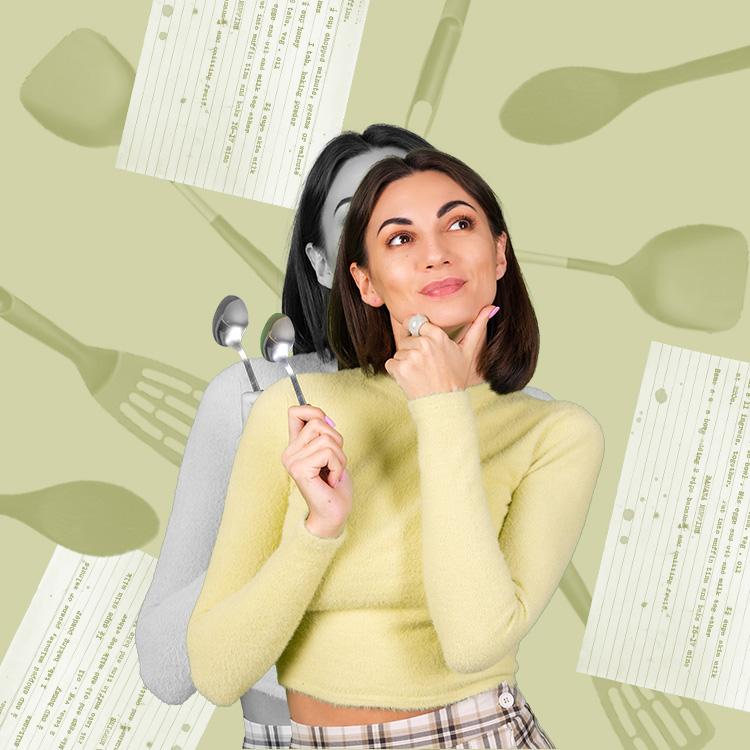 high in protein, good for gut health, and anti-inflammatory? yes, please!
If you've ever read a morning and nighttime skincare routine and thought, "Wow, this is a lot of steps," we're on the same page. It's not feasible to assume someone has the time (or money) to do 10 steps before bed every single night, and we're here to tell you that you don't have to. Good skin is not synonymous with a lengthy routine. "You don't have to have a complicated, multi-step routine that is difficult to follow consistently," said board-certified dermatologist Dr. Christine Choi Kim. "Like many women, I am busy juggling a young family and a career, and the first thing to go is usually my own self-care. Keep your skincare routine simple yet effective by carefully selecting products with the help of your dermatologist, and you'll be able to stick with it for years."
If you follow a few core steps consistently (along with a few added products for good measure—I mean, we are beauty lovers here), the skin of your dreams can be yours. Unlike chicken, sex, and conversation, some things are just better bland. If you also like a skincare routine that gets right to the point, you've come to the right place.
Meet the expert
Dr. Christine Choi Kim
BOARD-CERTIFIED DERMATOLOGIST
Dr. Kim is a board-certified dermatologist based in Los Angeles.
1. Cleanse
If there's one thing you should do every night, it's washing your face. There are nights I soak a MakeUp Eraser in micellar water from my bed to take my makeup off, and you know, that's not ideal, but it's better than sleeping in all that makeup and oil from the day.
"Cleansing your skin removes oil, sunscreen, makeup, residual products, and environmental pollutants," Dr. Kim said. "This step prepares your skin to receive the beneficial ingredients of the skincare products you will apply afterward."
You can cleanse morning and night, but your cleanser might look different depending on your skin type or preferences. You can use a gel cleanser at night and something creamier and more hydrating in the morning, or opt for micellar water if you don't want to do a full morning cleanse. Dr. Kim recommended a "gentle cleanser in the morning and a more deep, active cleanser in the evening" because we have layers of sunscreen, makeup, oil, pollution, and more to get off our skin at night.
It also isn't necessary to cleanse in the morning the same way you should at night. "I have some sensitive patients [who] just splash water on their faces in the morning because even the most gentle cleanser is still too drying," Dr. Kim said.
Youth to the People
Best For: normal to oily and/or acne-prone skin
CeraVe
Best For: normal to dry skin
La Roche-Posay
Best For: dry, sensitive skin
2. Problem Solve
This is the step you can skip on your laziest nights, but if you have skin issues you want to treat, this is the point in your routine to tackle them. Fine lines and wrinkles, acne, hyperpigmentation, dullness—whatever your concern, there are ingredients to help you.
"Choose one product that can give you multiple benefits simultaneously and can be used both morning and night," Dr. Kim said. This will save you time and money; instead of concocting a bunch of different routines, you only have to follow one, and you can track your results more clearly (beauty is science after all). A serum is our pick for this step because it has multiple benefits and adds hydration to the skin, which is always a plus.
And as always, talk to the pros if you want to really get to the bottom of your skin. "If you have a skin concern that does not seem to be responding to your skincare routine, make an appointment to see your dermatologist to evaluate your skin and possibly start prescription medications," Dr. Kim said.
Good Molecules
Best For: anti-aging, plumping, moisturizing
The Ordinary
Best For: hydrating all skin types
L'Oreal
Best For: anti-aging, smoothing texture, fading dark spots
3. Moisturize
"Moisturizing your skin is important because cleansing does remove some of your skin's natural sebum, and you want to replenish it," Dr. Kim said. If you want your skin to look more plump and dewy, moisturizer is the product that will get you there. Skipping moisturizer consistently can lead to dehydration and dryness in the skin, which can cause fine lines and wrinkles. "Well-hydrated skin has a healthier barrier function and is less prone to inflammation and infection," Dr. Kim said.
In regards to your moisturizer of choice, there are options for every single skin type. If you've avoided moisturizer in the past because you're on the oily side of the spectrum, fear not: Lightweight and gel options are ideal. And of course, for the driest of the dry, thick, occlusive moisturizers at nighttime will be your best friend.
As far as your night routine goes, this is it—the ideal three steps.
Olay
Best For: normal to dry skin
Neutrogena
Best For: all skin types, acne-prone skin
Farmacy
Best For: dry to very dry skin
4. Optional: Protect
Dr. Kim explained that antioxidants like vitamins C and E and green tea polyphenols are "known to combat free radicals that are produced in response to environmental stressors to the skin," meaning incorporating these in your morning routine can help protect your skin from everything it'll experience throughout the day. These are not essential, but they're nice-to-have ingredients to incorporate when you have time in the morning.
Neutrogena
Best For: fading dark spots
Maelove
Best For: anti-aging, adding radiance
Hyper Skin
Best For: brightening, fading dark spots
5. Sunscreen
According to Dr. Kim, your morning routine should always include sun protection. Even if you do nothing else in the morning, at least make sure you're applying your sunscreen. Dr. Kim recommends a chemical-free, mineral sunscreen of SPF 30 or higher and said you should apply it after moisturizer and before makeup.
EltaMD
Best For: normal to oily, acne-prone, sensitive skin
Black Girl Sunscreen
Best For: dry to very dry skin