While the design styles of your favorite interior designer's Instagrams or featured homes gracing the cover of glossy magazines may run the gamut, there's one thing that remains consistent in the most inspiring interiors: thoughtfully curated pieces that complement each other and feel collected over time. In fact, one of the best ways to elevate the entire look and feel of your home is to leave the furniture "sets" in the dust altogether.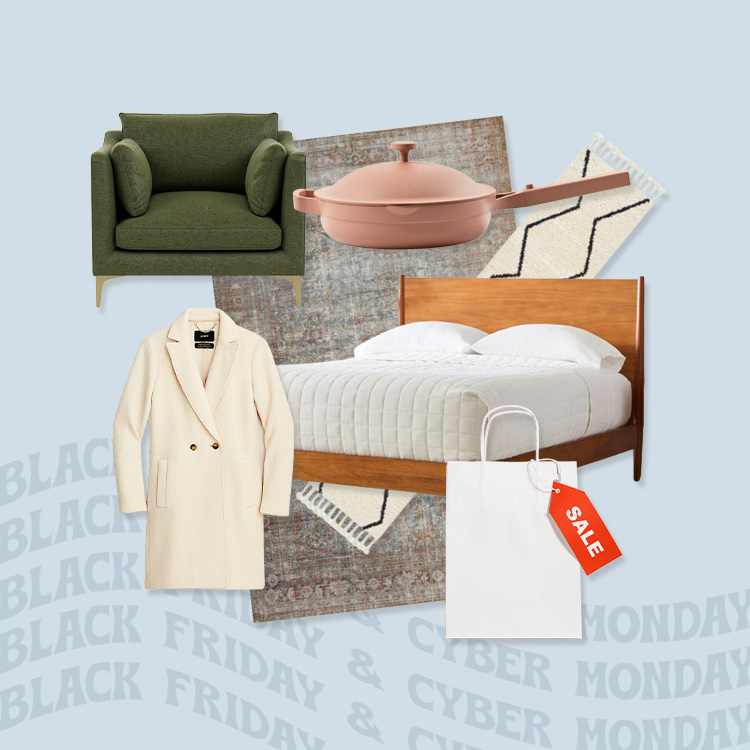 we combed the internet for the best OMG-CANNOT-MISS deals
Opting to source a dining table and complementary chairs as opposed to purchasing a pre-designed dining room package sounds intimidating and time-consuming, I know, which is why I decided to roll up my sleeves and round up a few options myself. Ahead, I'm sharing eight foolproof dining table and chair combinations (a few in the same designated styles as our bed and nightstand pairings or couch and coffee table pairings that I recently shared!) that will have you scheming your first post-COVID dinner party quicker than you can say "2021."
1. French Bistro
When you can't get to Paris, you bring Paris to you. Even if your dining table is more likely to feature a Postmates meal than Coq Au Vin, you can still set the ambiance.
2. English Country
This dining table and chair combo makes me want to curl up with a hot cuppa coffee and a cozy European romance novel. Basically, consider both pieces in my shopping cart.
3. Nancy Meyer's Vacation Home
Whoever said black and brown didn't go together was (in the words of the formidable Elle Woods) "seriously disturbed." This neutral combo manages to feel layered and full of interest thanks to a classic mix of inky black, taupey beige, and a warm brown ticking stripe for an added dose of pattern.
4. Bachelorette Pad
It may seem trite to add pink to your bachelorette pad, but these feminine chairs in a blush hue make the perfect balance to a more modern (and super budget-friendly) tulip table.
5. Minimalist
If clean and simple is more your jam, this IKEA table paired with low-slung, modern farmhouse chairs will be just the ticket for a minimalist's dining area. To add additional warmth and texture, try layering in a sisal or jute rug underfoot.
6. Relaxed Modern
Modern style doesn't have to feel cold or unwelcoming. These chairs feature French cane, bringing in a great dose of texture against the natural wood of the mid-century modern style table.
7. Studio Apartment
A great drop-leaf table is a holy grail furniture item for any small space. When you're not using it to dine, the ends fold down to create a great console or accent table that can neatly tuck against a wall or behind the sofa. Similarly, opting for X-benches or ottomans in place of traditional dining chairs allows you to easily move them around your space (I'd use mine at the foot of my bed!). Just place them into position when it's time to entertain, and voila!
8. Grandmillenial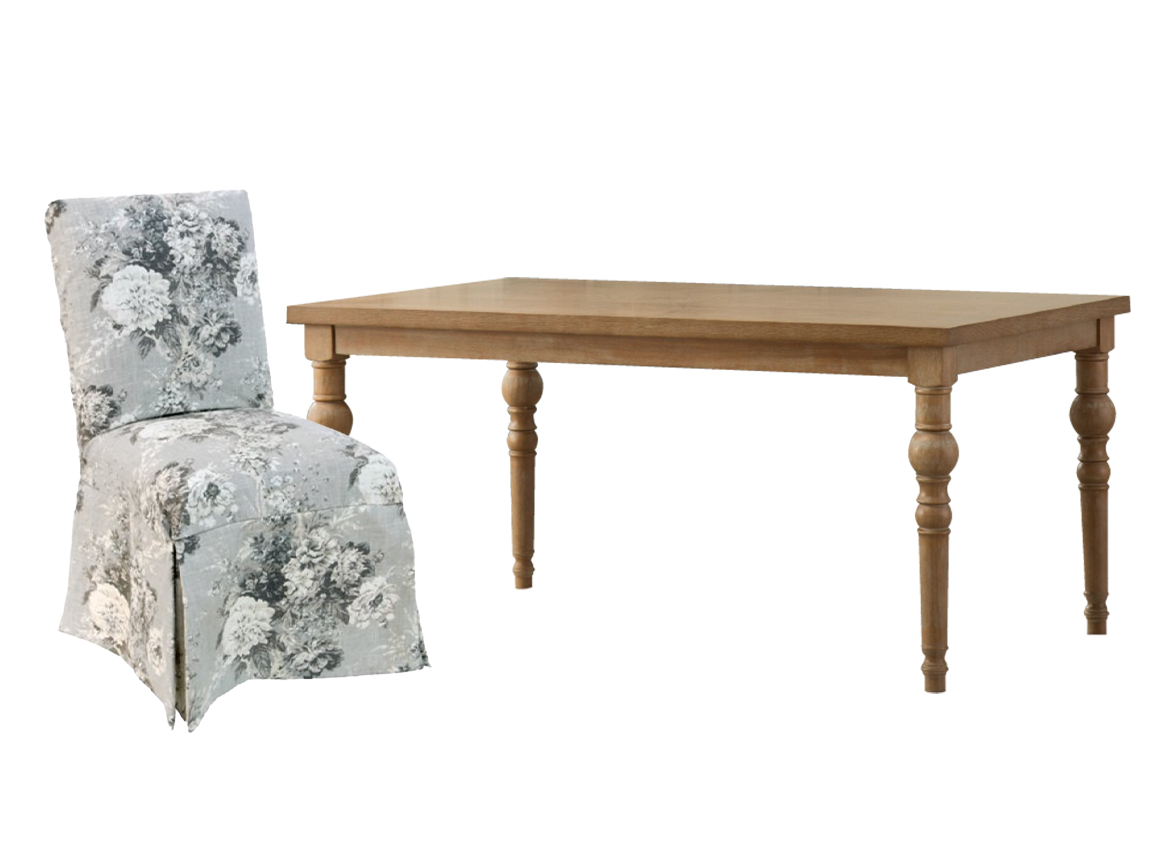 I'll admit that these chairs aren't exactly a steal. However, I think grandma (our inspiration here after all) would approve of this splurge. The traditional upholstery will instantly add a sense of history to your dining space.