Acne is one of the most infuriating skin conditions to deal with, and spending a lot of money trying to treat it comes in a close second. While science hasn't quite figured out how to alter our genetics and the affect they have on our skin, the science of skincare has shed light on how to minimize the symptoms of problematic skin.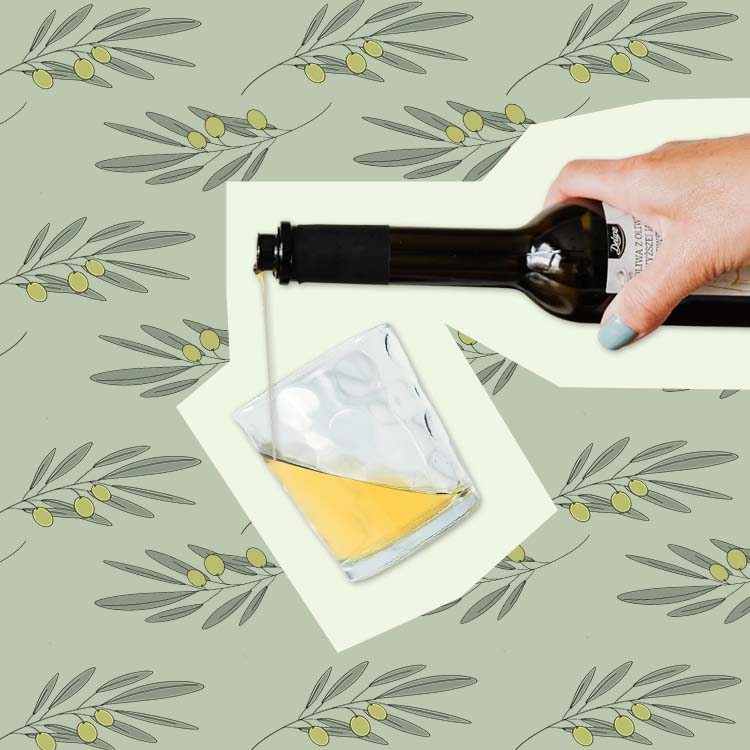 we love olive oil, but this seems a bit too far... or is it?
When we were younger, we were taught that oil was bad, that drying alcohol was good, and that scrubbing your face with crushed up walnut shells would stave off blemishes. Oh, how embarrassingly wrong we all were. Luckily, our understanding of ingredients and how they interact with one another has evolved.
Not only has this development in knowledge benefitted our oily and acne-prone skin, but we're finally seeing products in drugstores that help us calm inflammation and treat the appearance and frequency of breakouts more effectively. Acne care products are more readily available than ever, and for way less than what you'll spend at a cosmetic store for essentially the same ingredients. Here's a complete regimen of products to help you battle the bumps for cheap.