Blame it on Chicago winters or unfortunate DNA, but it's a current fact of my life that my skin often feels dry beyond repair.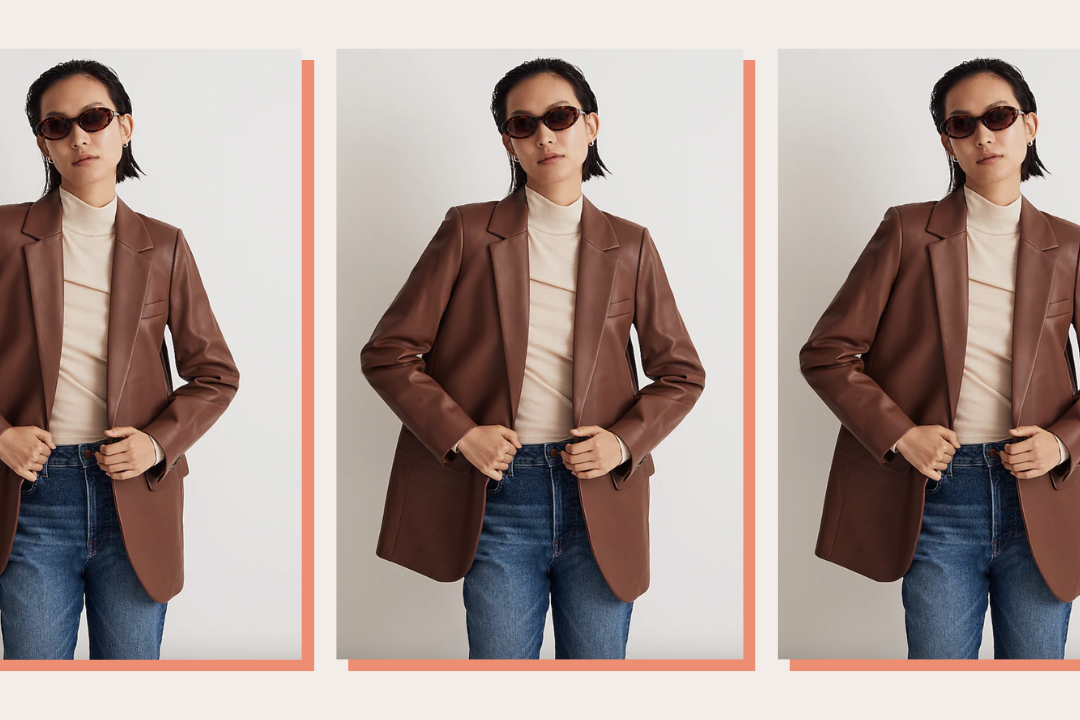 time for your fall wardrobe update!
Because of this, I'll try any lotion or potion to give me even the slightest illusion that my skin produces even a hint of oil (it doesn't). Overnight masks, serums, extra-strength moisturizers – you name it, I've tried it. And when something new pops up on the Sephora home page, you bet that I'm willing to give it a shot.
When I first saw the familiar packaging of Babyfacial pop up on my Instagram feed, but with a baby blue cap instead of pink, my intrigue couldn't have piqued more. Babyfacial has been a staple in my skincare routine for over a year now — it's the one product I really love for exfoliation — and quite frankly, Drunk Elephant does no wrong for me; all of their products that I've tried have been winners. So them dropping an overnight hydrating mask? Sign me up.
What is F-Balm?
Enter: F-Balm Electrolyte Waterfacial, an overnight mask and the newest member of Drunk Elephant's family — and their second-ever mask. The product's description claims to replenish the skin's barrier overnight with the use of antioxidants, squalane, and ceramides, amongst other ultra-hydrating ingredients.
In a flurry of post-holiday gift cards, I literally ordered F-Balm hours after it dropped on January 1 with my Flash two-day shipping, I've been slathering my face in it every night since the second day of the year. Here are my unfiltered thoughts:
One of my biggest issues with overnight masks is that they can feel super messy to actually sleep in. Thicker formulas that don't sink into the skin straightaway can get all over your pillow; and on the other end of the spectrum, ones that are too lightweight can feel like they aren't doing anything at all.
F-Balm is right in the middle of the road. It feels more gel-like in consistency, and while it doesn't dry down into your skin straight-away (it leaves a sheen on your face), it's completely non-greasy (dare I say that it's ideal). When I wake up in the morning and wash my face, I can still tell it was there.
The Verdict
The morning after trying a new skincare product is always scary — will I have 20 new pimples or will my skin miraculously look better than it ever has? Luckily with F-Balm, it was closer to the latter.
I have super easily irritated skin (not with breakouts, but with a form of rosacea,) so it's extra scary to see if a product decided to freak my skin out beyond repair — but F-Balm did not. I get dry, flaky skin in patches all over my face, and after one (one!) night using it, I looked in the mirror and audibly gasped. All flakiness was gone, and my skin just looked hydrated. Not greasy or artificially-oily in a way that would wash off when I cleansed my face, but actually plump and healthy to its core.
Since then F-Balm has become a staple in my nightly routine, as I've found it's gentle enough to use nightly, and I notice a big difference when I use it (and an unfortunate one when I don't). I apply all of my other products, then put a few pumps on my face. I'm usually weary to claim that a product is life-changing, but this one just might be. It feels like it's actually working, not just putting a bandaid on the concerns I'm trying to fix.
If you have dry or dehydrated skin or are looking to give your skincare routine a boost (is there anyone who can't benefit from a little added moisture?), F-Balm is your answer. (It's only a matter of time before it gets Babyfacial-like cult status).