Many people are intimidated by eyeshadow. It looks complicated, you have to use a million little brushes that look the same but are somehow different, and it's rarely something we're taught how to do (unless you spend hours watching YouTube videos). Eye makeup looks unattainable and too complex—we get it. But with a somewhat trained eye, you'll see that some of the most sought-after looks are actually quite simple.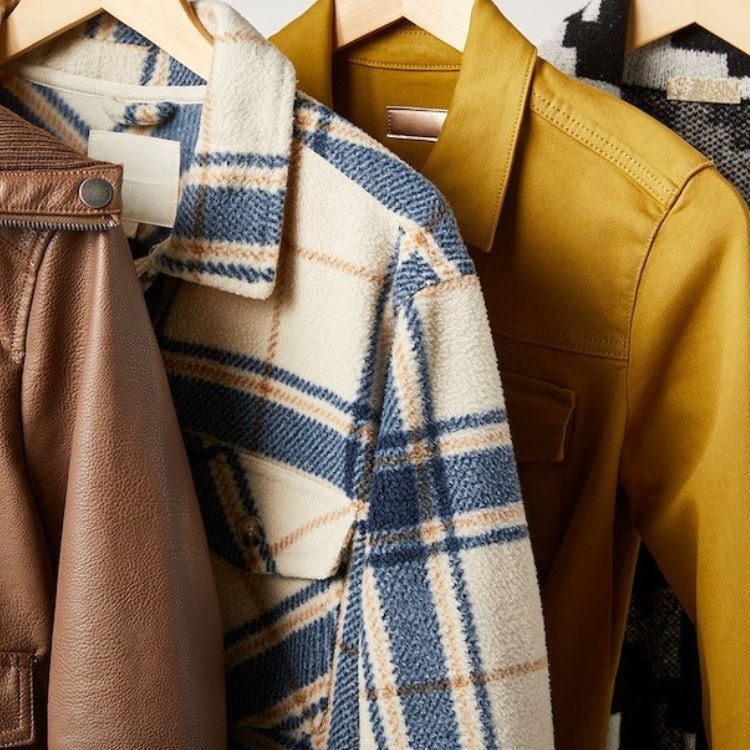 ...and it's wallet-friendly
No matter your skill level, anyone can achieve these five eye makeup looks with just a few tools and their favorite shades. And once you know how to do these, your eyeshadow possibilities are practically endless. You can mix and match these styles with your favorite palettes, single shadows, eyeliners, and more.
1. Smokey Winged Liner
The whole point of this look is that it's effortless and easy. Celebrity makeup artist Patrick Ta created this look after seeing a similar look on Jennie Kim of Blackpink. In a YouTube video showing the look, Ta used an eyeshadow one shade darker than the model's skin tone to add some depth and dimension. Then, the fun part: the winged eyeliner. If you typically think drawing winged liner is difficult, Ta gave great tips for creating a perfect wing:
Use a makeup remover wipe or a little bit of micellar water on a cotton pad to remove the eyeshadow and shape it in the exact wing shape you're trying to create.
Then, when you apply the liner (Ta uses a gel eyeliner with a brush, but you can also use a liner pen for this), all you have to do is follow that line you created with eyeshadow. Flick this wing out about ½ an inch to keep it natural.
Then, apply black eyeliner to the bottom lash line and smudge it out with a brush to make it look smokey.
Finish the look with some mascara.
2. Editorial Shimmer
Editorial, cool makeup doesn't have to include a lot of products. Usually, the best looks only consist of a few key players to stand out, and this is no exception. Makeup artist Kale Teter keeps the lids basically bare except for a little bit of glittery shimmer. Use a sheer glittery eyeshadow and your fingers to create a wash of shimmer across the lids, and then use a lighter shimmer in the inner corner. Finish with a light coat of mascara, and then add a bold lip of your choice. Everyone will be asking how you did your makeup (when in reality, it was super easy!).
3. One-Shadow Look
Makeup artists and beauty editors alike rely on these one-shadow looks to appear put together and cool, even when their schedules don't allow for a full-blown routine. Using any color in your collection, apply a solid layer across your eyelid, following the natural shape of your eyes. Make sure to blend up into the crease, softening the edges with a blending brush. To keep your eyes bright and open, leave the lower lash line bare except for a little mascara.
4. Bright Inner Corner
This look only contains two shadows, and you can mix and match the shades to reflect your mood. First, apply a matte shade all over the lid and through the crease, blending out any harsh edges. Then, use a shimmer shadow of your choice in the inner corner using a small brush or your fingertip. Using a brush will give you a bit more precision, but the natural oils on your fingertip will make the shimmer in the shadow pop, so it all depends on preference. A few favorite color combinations to get you started: brown + gold (as pictured), beige + green, grey + blue, pink + purple, and red + gold.
5. Classic Cat-Eye
For a soft glam look you can wear to every occasion, a winged cat-eye with some added dimension and shimmer on the eye is the way to go. Blend an eyeshadow just slightly darker than your skin tone in the crease to create a soft dimension. Then, add a shimmery light shade in the inner corner with a brush or your fingertip. Next, do your winged liner (for more tips on winged liner, read this). To keep the wing at the center stage, apply your mascara at an angle, pushing your lashes toward your wing to make them match that cat-eye shape. This is a look you can wear with any lip color: bright red, neutral, pink, gloss—you name it.