My work day mornings usually go something like this: alarm goes off. Hit snooze no less than eight times. Finally roll out of bed. Slippers, robe. Brush teeth, light skincare, makeup, hair (maybe), outfit. Realize I have to leave RIGHT NOW to make my bus. Throw an oatmeal packet, yogurt, string cheese, and clementine in my bag. Run out the door.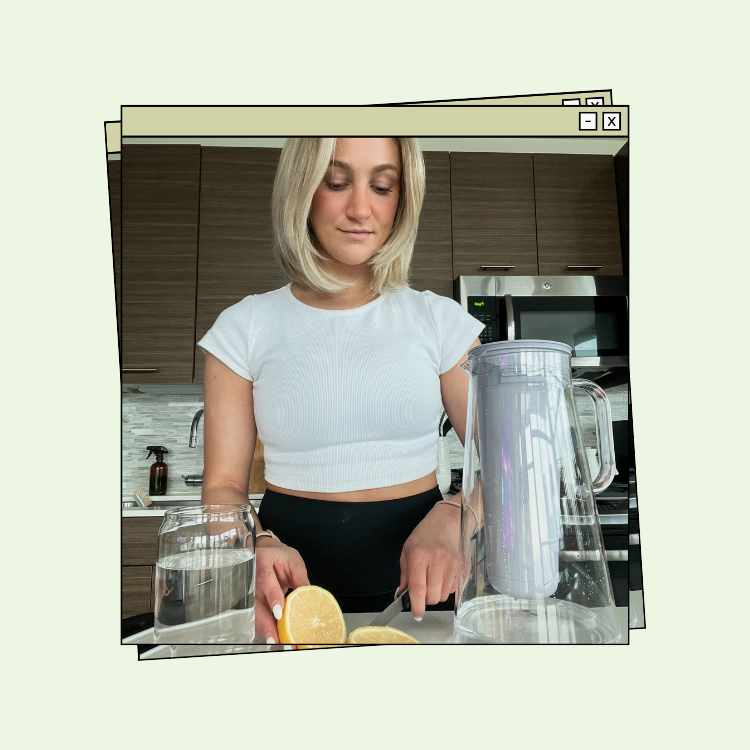 get it right in 2023 and beyond
Then, at lunchtime, I'm faced with the ultimate disappointment. I already ate my oatmeal for breakfast at my desk, and did I really only bring myself the contents of a kindergartener's lunch box to eat? I look at Beth, who sits across from me, and say something like "I don't even want to eat the lunch I brought for myself. Maybe they have pierogies [at the cafe] across the street today! 👀"
So, in an effort to stop hurting my future lunch-eating self—and my wallet—I set out to find some delightful and easy (as in under 20-minute prep time) vegetarian recipes that I could start making myself for lunch.
Scroll on for 15 seriously delicious-looking vegetarian lunches to try out (and know that I really did this for me):
This article was originally published on February 12, 2020.