If there's one thing that almost everyone can agree on, it's that vegetables are good for you. We all know that vegetables can help prevent disease, boost gut health, and protect vital organs. But despite their many benefits, most of us don't know how to eat more vegetables. Even as a dietitian, it can be challenging at times to add enough color to my plate. But luckily, I've been able to find hacks and tips to incorporate more veggies in delicious and easy ways (even for those who don't like vegetables).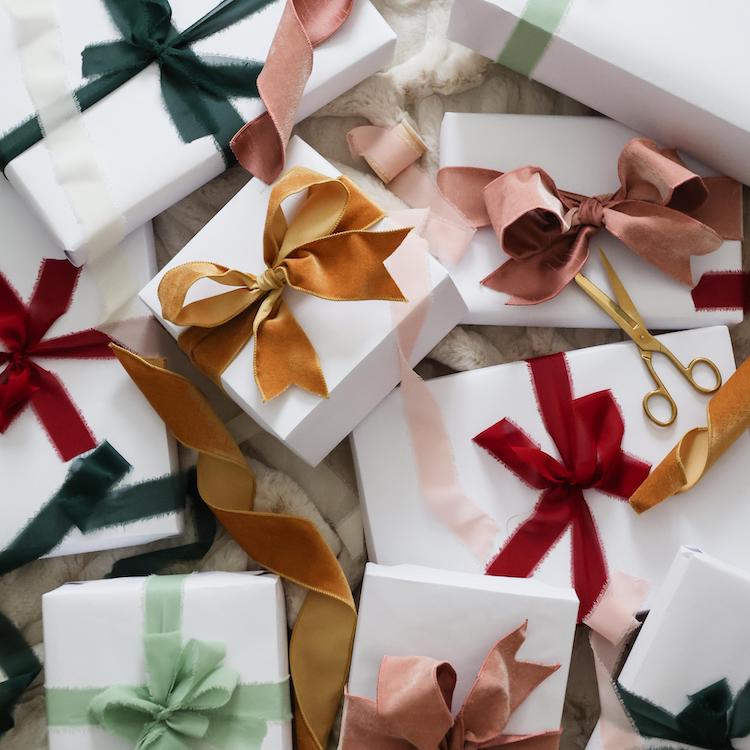 the perfect gifts for everyone—and we mean everyone—on your list
Not too long ago, I loathed Brussels sprouts—no matter how many times I ate them, they still tasted too bitter to me. One day, I tried them prepared in a delicious shaved salad, and my relationship with Brussels sprouts was forever changed. All this to say, before you dismiss vegetables that have burned you in the past, it may be time to give them a second chance. And in the end, if you only find a few you enjoy, stick to them! Eating vegetables you love is better than eating no vegetables at all. But if you're looking to sneak more vegetables into your meals for all the amazing health benefits (without sacrificing taste), these hacks are for you.
1. Think plant-forward
Having a plant-forward mindset can help you be more intentional with adding veggies to your plate. Plant-forward isn't about taking away food groups or eating completely plant-based; rather, it focuses on adding in plants to make meals more well-rounded. The easiest way to do this is to think about how to add vegetables to some of your favorite meals. Love tacos? Make your filling with half ground meat and half beans. If pasta is a weeknight go-to, try zucchini noodles mixed with whole wheat pasta or combine leafy greens, broccoli, onions, or tomatoes with the pasta itself. And if you're opting for a complete plant-based meal (read: sans meat or dairy), there are plenty of delicious options here!
2. Toss veggies into smoothies
Perhaps the oldest hack in the book is adding vegetables to smoothies—and for good reason! Blended together with fruit and other delicious add-ins such as nut butter, yogurt, and protein powder, vegetables are easily disguised and taste great while you still reap all of the nutritional benefits. Although tossing a handful of leafy greens into your morning smoothie mix may be an easy go-to, variety is the spice of life. So next time you're DIYing a delicious a smoothie, consider adding frozen cauliflower, zucchini, or avocado (which is technically a fruit, but you get the idea). You might just discover your new favorite combination and sneak in some veggie nutrients without the veggie taste.
3. Try plant-based dips
Why eat vegetables with dip when vegetables can be the dip? I mean, I'm all for dipping vegetables into vegetables too (carrots and hummus anyone?), but when it comes to adding more veggies in your diet, having great, plant-based dips on hand makes them an accessible snack or side. And in my humble opinion, dipping food makes it more fun. For convenience, store-bought hummus, salsa, and guacamole are great options (yes, they're all full of veggies!). You can also make your own white bean dip, corn salsa, roasted red pepper dip, or pesto with minimal ingredients at home.

4. Add to baked goods
While a cupcake or cookie doesn't necessarily scream "vegetables," hear me out. Similar to blending in a smoothie, baking vegetables into timeless desserts helps pack in a nutrient-dense punch without compromising flavor. Beans are often the easiest to add to baked goods since they can be used as a fat replacement (like instead of butter or oil). A pro tip for adding beans is to opt for one lighter in color such as chickpeas, cannellini, or Great Northern beans. These beans have a more neutral flavor, making them a great base for baked goods such as cookies or muffins. And if you're not sold on baking with beans, pumpkin muffins, carrot-apple cookies, and zucchini oatmeal bake make for delicious snacks or breakfast alternatives.
5. Opt for frozen vegetables
I am a huge fan of frozen vegetables. Not only are they convenient, but they can be cheaper too (especially in winter months when some produce is out of season). Plus, they're just as nutrient dense because they are frozen at peak ripeness. Since frozen vegetables have an unfortunate tendency of becoming mushy when prepared, it can be helpful to use them in dishes that lean into that texture. Examples could be casseroles, chili, pasta dishes, or soups. To make frozen vegetables taste better, try roasting or sautéing them and adding them into some of your favorite dishes like pasta or stir-fries.