Me: "I need to stop buying things on Amazon." Also me: *hits "Add To Cart" for the fourth time this week*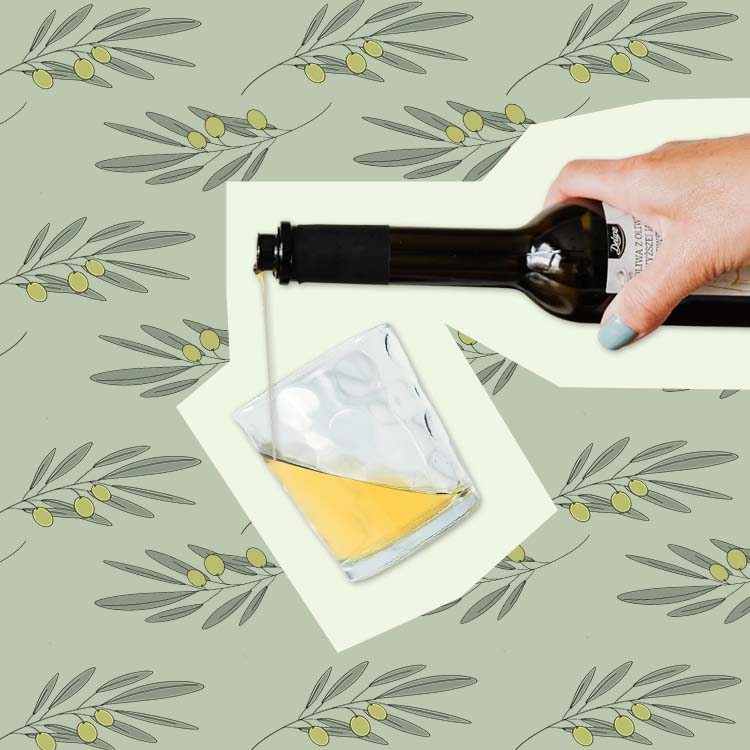 we love olive oil, but this seems a bit too far... or is it?
What can I say… I'm a sucker for two-day shipping, having everything I could possibly need on one website, and being able to stock up on just about anything without having to leave the comfort of my bed. But with a quick review of my ever-growing list of great Amazon finds, I am reassured and once again question, "Why ruin a good thing?"
This month, I surveyed some trusted Amazon buyers (read: my fellow coworkers) to bring you all some of the best Amazon finds that we treated ourselves to this month. From a $10(!) tote bag that looks way more expensive than it is to a cordless water flosser you didn't know you needed until now, we've got your next impulsive "Add To Cart" moment covered.
Favorites From Last Month