Something I love about the Everygirl/Everymom team is that we all have very different interests and passions. Josie's always going on about weird wellness trends (love you!), Jessie could cook circles around me, and Ally is an East Coast goddess with a penchant for home decor and preppy clothes.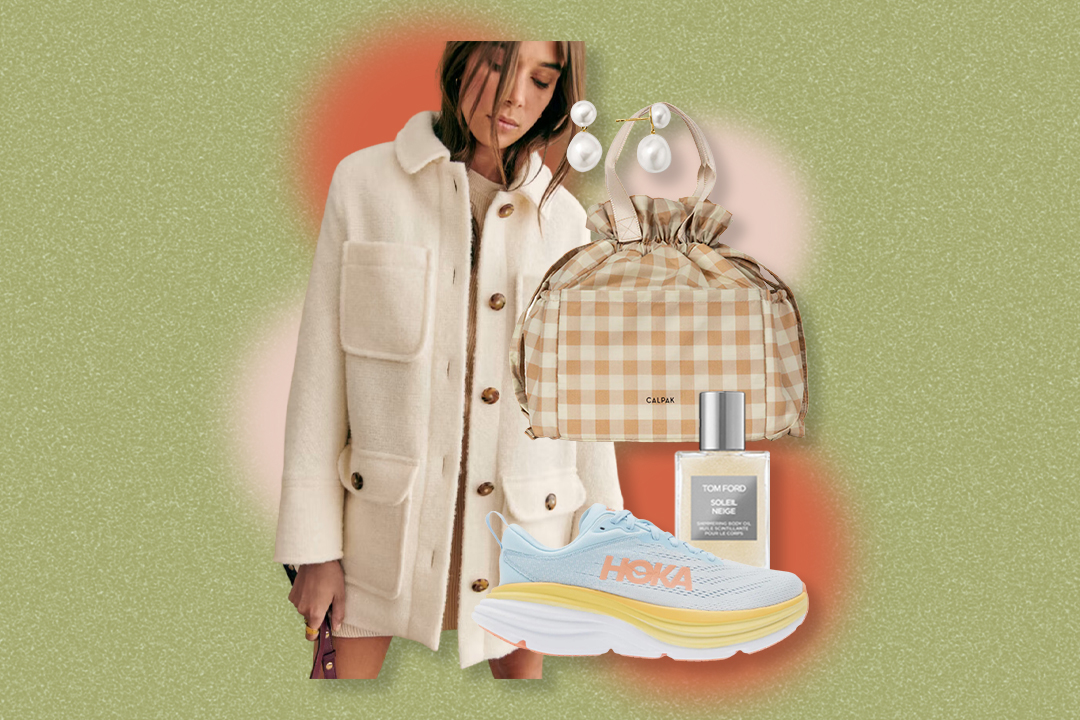 As different as we all are, we all have one big thing in common (cue the after-school-special theme music) — we're all obsessed with Amazon Prime, and we fuel our unique passions with the same vice. Here, our team is sharing the items we all purchased from Amazon this month — and telling you why you should get on board too. Hope you enjoy as much as we have this month!
ERGO
This is my favorite candle of all time — BAR NONE. I first discovered it in a restaurant bathroom in Dallas — and loved it so much that I Facebook messaged the restaurant to ask for a link. It's a little pricey for one candle, so I use it on special self-care occasions only (aka every Friday night — who said that?).
Steven Pinker
I heard Steven Pinker speak on the Goop podcast — his segment was titled "Why Optimism Is a Better Match For Reality," and I've thought about it basically constantly ever since I listened. The episode (and this book) is all about how society's improvements and innovations help prove that life is better than it ever has been — and makes the argument that we should feel more optimistic about the state of humanity than ever before. It basically cures your anxiety just thinking about it — highly recommend!
Simple Modern
I'm literally addicted to water (there are worse things, right?) — I have a silicone straw in this bottle, and I sip from it all. day. long. It holds 25 ounces, so you could also fill it with wine and no one would judge you (again, who said that!?). It keeps my water cold for a very long time — through spin class, humid spring days, and my altogether-too-long commute. DRINK MORE WATER!
KCHIES
These hair clips are super on-trend right now and take every outfit up a notch. They go with everything and are way cheaper than other similar clips I've seen!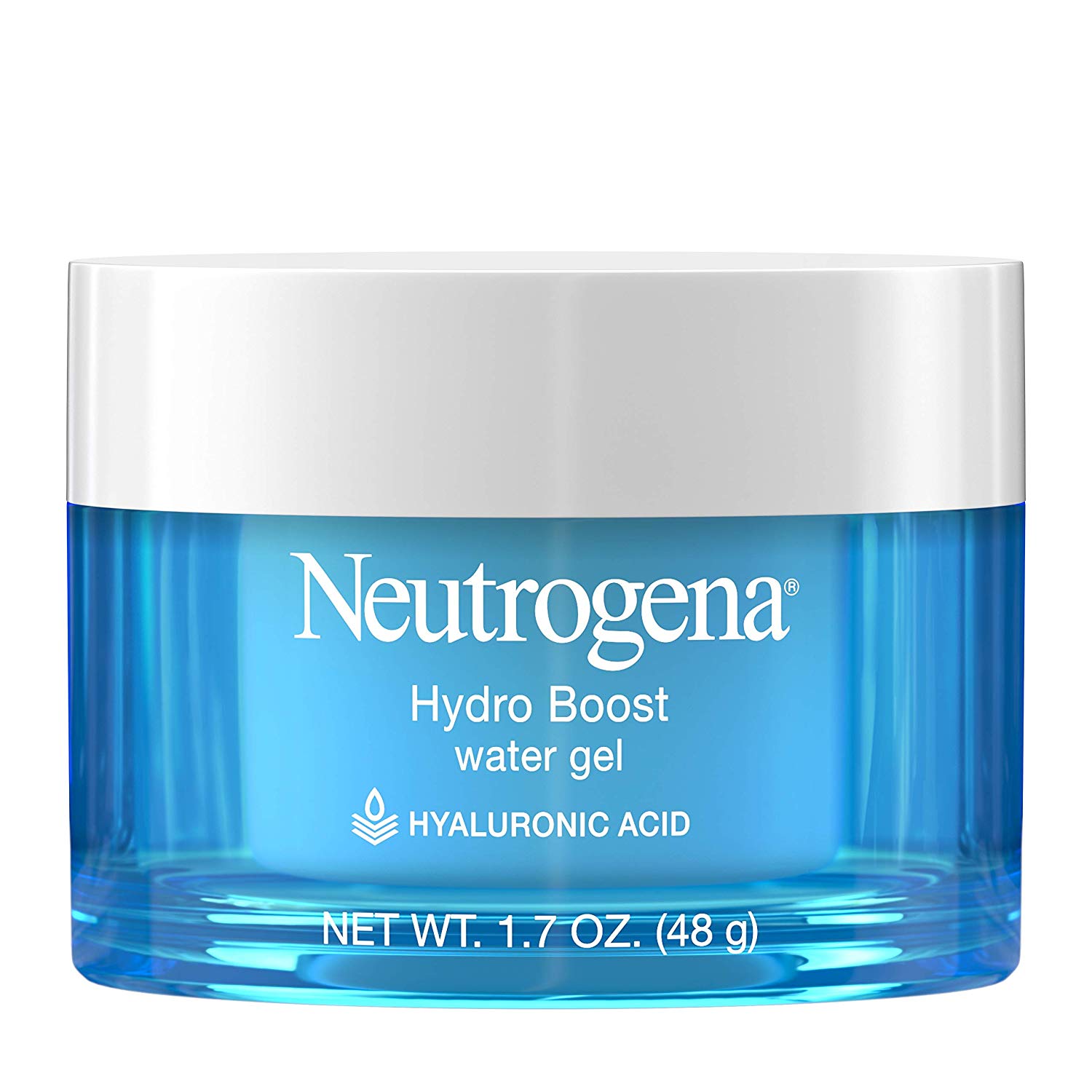 Neutrogena
This is such a nice moisturizer for summer — it's a great dupe for the Clinique one I usually use, but is way less expensive. It's lightweight and is perfect for the morning to wear under makeup.
Nescafe Classic
If you've never tried this, stop everything and buy it now. Mix this coffee mix with a little water and milk, and it's literally the most delicious latte you'll ever have. I can't even tell you how much money I've saved on buying coffee at Starbucks since I started drinking this! One can also last me months.
First Aid Beauty
I use peel pads instead of washing my face in the mornings when I feel like I need something more than just splashing with water, and now that its (finally) starting to get warm, ive been buying them by the bulk. I use them every morning, after a sweaty workout, or before makeup any application to tone, exfoliate, and brighten. It totally rejuvenates my skin but doesn't irritate my skin like other peel pads.
Vitruvi
It's nothing new, but I definitely need to chill. As the year goes on and life gets busier, it's harder for me to fall asleep, and my stress levels are through the freaking roof! I just ordered this (chic AF) lavender essential oil to add to my diffuser and rub into temples or wrists before bed, and whenever I need a little extra stress-relief. Trust me — this works.
Bulletproof
Let's be honest with ourselves for a minute... as much as we all enjoy margaritas, ice cream, and BBQ, our stomach really doesn't. A lot of our favorite summer foods can cause severe bloat and discomfort, which especially does not go well with tight swimsuits and form-fitting sundresses. I'm ordering these supplements with coconut and charcoal to quite literally detox the system and prevent/treat gas, bloating, and stomach issues. They also promote a healthy digestive system overtime, so its a win-win!
LaVie Home
I'm getting married in two weeks (eek!) so I bought this 6-pack of gold frames last-minute to display some cute signs at my wedding reception!
Schick Intuition
I love my Schick Intuition razor and always buy refills on Amazon — great bulk pricing and it's so easy to have them just show up on my doorstep instead of needing to remember to buy them on shopping trips.
VicTsing
I like listening to podcasts in the shower (it's like the hosts are in there with you! just kidding, I am normal), but have been living in the purgatory of setting up my phone close enough to kiiiind of hear it over the shower spray but also far enough away that it's safe from any rogue water splashes. What's fun about this system is that it doesn't work at all! So I made the executive decision to spend $17 on my personal happiness and bought this in shower speaker. It's waterproof, suctions to the wall, and plays your podcasts or playlists at the perfect volume while keeping your phone safely in the next room. Heaven is a place on earth and it could be your very own shower.
La Pure
I will do anything for ~ skincare ~ including putting snail essence on my face because I am a true believer. My queen, @things.i.bought.and.liked, linked to this babies a few months ago and I have now added them to my Amazon subscribe and save because I cannot be without them.
Elaine N. Aron, Ph.D.
"The world overwhelmed her, the end" will probably be written on my tombstone, so this book is an actual godsend. I've recently become enamored with all things ~ who am I ~ after a lifetime of (hilarious) cynicism. Join me!
Butter London
I've been thinking about switching over my nail polish to less-toxic options and this one is free of things like formaldehyde, which I like.
Method
I truly hate cleaning my shower and this daily shower spray makes cleaning a snap — plus it's non-toxic and smells like a spa.
HoneyLab
I started washing my face with honey a while ago, but whether or not I start my day with a honey cleanse, I use a bit of this serum. I love how it's transformed my skin — a total game-changer.