As editors, our attention span for products is quite low. Our inboxes, conversations, and daily to-do lists are flooded with shiny, new skincare products that would have anyone second-guessing if they actually need to eat more than Top Ramen until their next paycheck. When something new rolls around that catches our eye, the products that were previously on the top shelf come tumbling down to make room for the new and now. If Dua Lipa asked for your hand, are you really going to look back at the person you just went on a couple of dates with? I rest my case.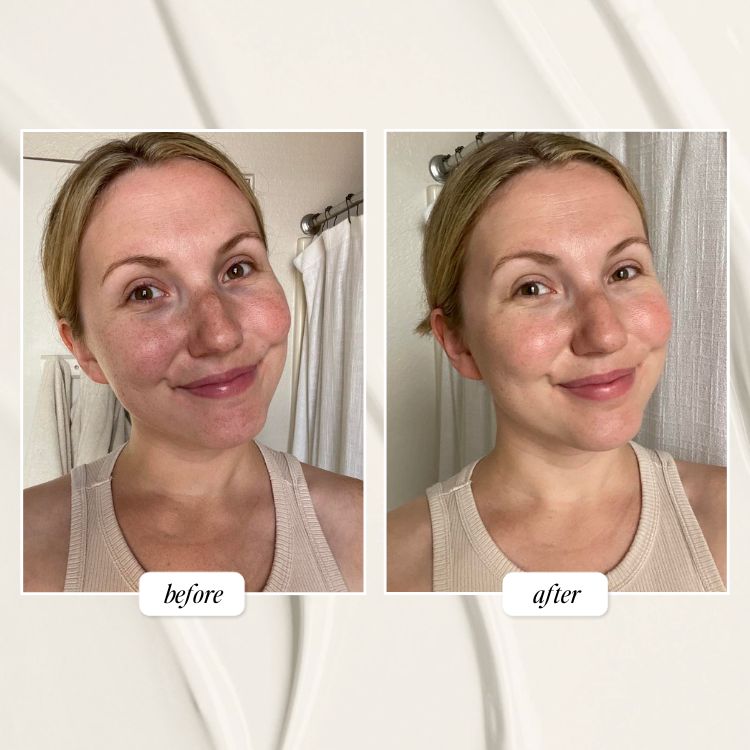 But because beauty is simply science in millennial pink packaging, we have to commit to a few constants to keep our skin in check while we try new products. You can't try a whole new routine every other week and expect to have any idea what products work and what left you with the biggest breakout since homecoming of '09. New products can only get you so far if you're hoping to build a good skincare routine. Above all else, we know good skin is all about consistency, so the products you can commit to using over and over again are what actually give you the results. What products you choose to be those constants… now that's what's really telling.
After testing hundreds of beauty products, our editors are sharing the ones they're never swapping out and have been using for years (and have no plans of stopping).
FOREO
I was a hardcore skincare brush lover for years and years of my life until it came to light that the brushes could be a breeding ground for lots of bacteria. As a replacement, a few years ago, I bought a FOREO, and I never looked back. I use it every single night while cleansing my face, and I notice an absolutely huge difference in my skin if I skip it for a couple of days. When I'm using it, I have fewer clogged pores and more even skin and my complexion looks brighter overall.
A few months ago, I upgraded to the mini 3 from my mini 2, and I love it even more. Of all my skincare devices, I'm a true believer in this one. If you're looking for a long-term investment that'll last for years to come and give you the best skin of your life, you're going to want to add this LUNA mini 3 to your cart, STAT.
Use code EVERY10 to score 10% off of all gadgets from FOREO!
Farmacy
If you have dry skin, get this and thank me later. This is by far the best moisturizer I've ever used in my life and I have gone through more jars of it than I'd like to admit. This is the only moisturizer I've ever used where such a small amount goes a long way, and it has completely transformed my dry skin over the past year. This is holy-grail status, no questions asked.
First Aid Beauty
If you're looking for a super moisturizing night cream, this is the one. I use a prescription-strength Retin-A five nights of the week and experience little to none of the harsh side effects Retin-A is known for, and it's all thanks to the super hydrating ingredients in the FAB Ultra Repair Cream. While this cream has become a staple in my evening routine for keeping my skin in check while harsher ingredients fight acne (thank you, IUD), I also love that I can use it on other parts of my body, too. When I'm experiencing an eczema flare-up, I can dab a little bit of the Ultra Repair Cream on the spot and let it do its work—and it works wonders.
La Roche-Posay
My everyday skincare routine is all about hydration, as it's the best way to keep your skin in balance. As the foundation of this routine, I use the La Roche-Posay Hydrating Gentle Cleanser—and it's the best cleanser I've ever used. Once I picked it up a few years ago, I never looked back. It's super affordable ($14.99 for a large bottle), removes all my makeup flawlessly, and actually leaves my skin feeling moisturized after I use it rather than stripped and dry. I pray to the skincare gods this is never discontinued.
Fresh
Is this skincare? Is it makeup? Truth is, it's probably somewhere in between. But it's such a crucial part of my nighttime routine that I couldn't contribute to this article without including it. I have very sensitive lips and have such a hard time finding products I can use that don't cause a reaction (even the cult-favorite Laneige lip mask caused my lips to break out in painful blisters). The Sugar Lip Balm is my holy grail lip product for keeping my sensitive lips soft and moisturized—I use it every single night without fail. The result? A perfectly smooth base for applying the rest of my lip products when I'm getting ready the next day.
This post contains a sponsored inclusion of FOREO, but all of the opinions within are those of The Everygirl editorial board.