I knew from a very young age that I wanted to be a writer. I can recall the day that I came home from elementary school, beaming with excitement over a story I wrote in my 2nd grade class. I remember racing to my parents' room, eager to share my story with them, watching their eyes as they read over the tale of a young Black princess and her evil parents. I realize now that the story I wrote was nowhere near a New York Times bestseller, but in that moment, you couldn't tell me otherwise.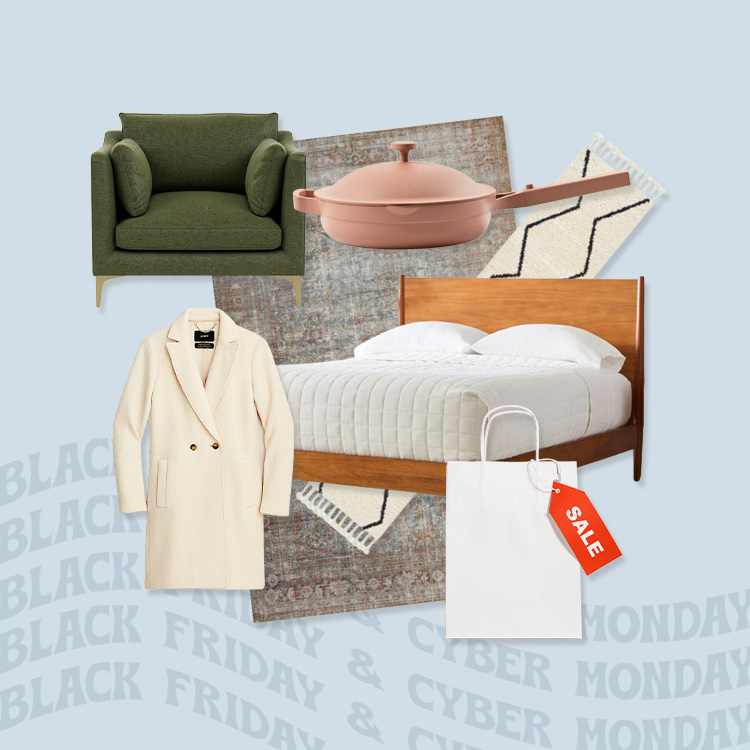 we combed the internet for the best OMG-CANNOT-MISS deals
As an adolescent fantasy writer, I had very clearly used my personal experiences to shape my characters. Although, this story was a little too close to home, and even with my dad's displeasure over the inspiration of the narrative, I was so pleased with my work. I had this intrigue with storytelling and continued to feed that hunger as I grew older. That passion for writing and storytelling never left and felt more and more like a calling than just a hobby. I knew I had to spend the rest of my life writing, telling stories and sharing my experiences with the world.
Thankfully, I discovered that there are others who share in this experience as well. Not too long ago, I found myself feasting on Elaine Welteroth's new memoir, More Than Enough. There I witnessed the retelling of Elaine's journey to success. This is important because most of us view the most notable of celebrities as people who just make a lot of money and are famous. But, as Elaine so eloquently puts it, "The truth is, job titles are temporary. But purpose is infinite."
As she reminisces on her journey from childhood aspirational magazine editing to real-life Editor-in-Chief of Teen Vogue, Elaine draws a distinction between her career and her purpose, placing all of her value on accomplishing goals and making career decisions that are linked to her passions and what she would define as her purpose rather than chasing after the stereotypical "American Dream." She believed her presence in the publishing industry served a greater purpose and was more valuable than simply collecting a check or gaining celebrity; it was an opportunity to educate and to amplify the voices of people from historically marginalized communities on the greatest platforms in media. Here are three lessons I learned from Elaine about pursuing, as inspired by her wonderful book, More Than Enough.
1. Your purpose will call you (not literally, but in a figure sense).
Because we live in a society that is all about "securing the bag," the idea of pursuing purpose seems outdated. I mean, after all, how do you even know what it is? Much like Elaine, I believe that I discovered my purpose at a young age. Or, rather, it found me. Not only was I saturating pages of my notebook with fairytale-like adaptations of my life, but I was also always found with a Junie B Jones or Romona Quimby novel on hand. My natural interests in literature and writing were evident. Sometimes, when we think about our purpose and what we were put on this Earth to do, we feel as though we have to go searching for it. We must experiment with different trades and different majors in order to land on the career that is exclusively ours. But, no one ever tells us to examine our history and to maybe even look within for the purpose that has always been there, written on our hearts, burning deep inside us from birth. Identifying your purpose takes introspection—to look back and remember the things that used to drive us as children, the dreams, aspirations and passions that we had when we were young. It requires us to use those moments as our launching pad for insight into our purpose. This is one way we can start to identify it: remember the passions that called you when you were young.
2. Pursuing your purpose will challenge you.
The other side to pursuing your purpose is that it will challenge you. In my experience, finding a job was never difficult, but landing a job within the realm of what I believe I am meant to do was no easy feat. I think Elaine would concur. With the end of her college career drawing near, she found her future hanging in the balance as she contemplated her next steps post-graduation. She says, "Trying to figure out how to pursue your passion in ninety days sounds like one of those bestselling self-help books or a viral TED Talk, but ultimately, in practice it was more like being lost in a dark room and not knowing if I'd ever find my way out." Let's be real, opting for a quintessential lifestyle that ends with the white picket fence is easy. However, pursuing a path that is greater than yourself is risky and actually takes quite a bit of faith. Contrary to Elaine, I had to face the music long after college. I had already opted into the traditional 9-5 safe zone, but my purpose kept calling. It wasn't until a few years after college graduation that I fell in headfirst in pursuing my writing and haven't stopped yet. I'm just bold enough to believe that because this purpose is linked to my natural-born passions and my very existence, I will always find a way to operate in it. While you may encounter obstacles and challenges as you pursue it, persevere. After all, the greatest things in life never come easy.
3. Your purpose will change you (for the better, of course).
Though the journey of identifying and pursuing your purpose may be turbulent, it doesn't compare to when you're finally able to operate in it. Every moment that you spend fulfilling your purpose feels like confirmation that you're doing what you were created to do. Not only do you begin to impact the lives of other people (because purpose is also about changing the lives of the people after you), but you are changing as well. Your perspective begins to shift, your priorities change, your values evolve and that's what's meant to happen. In Elaine's story, shifting the paradigm in the publishing industry, especially in regards to beauty, was always her goal. But, as she continued to climb the corporate ladder, arriving at the front doors of Teen Vogue offices, her vision extended beyond Black representation in media to also stirring up and equipping the next generation. Her role at Teen Vogue radicalized the content of the magazine, taking it to new heights that no other teen magazine had reached, while simultaneously changing her.
For most of us, career success has been our life's ultimate goal. We go to college to earn a degree or two—arriving at our final destination of a great job that makes us a lot of money and comes with a little bit of fame. For others, we may find ourselves in an endless pursuit of this form of success. But, at some point, we have to ask ourselves if that is really all there is to life—money, success, and fame. Or, is there more? Can we pursue careers that allow us to leave a real impact on the world? Can we pursue passions that are linked to a greater calling on our lives? Does that even exist for all of us? I think Elaine's answer would be, yes. Those convictions, passions and intrinsic motivators are all linked to the very reason you have graced this earth. Don't suppress them. Take that leap of faith and chase after them. They are calling you. They will challenge you. And, best of all, they will change the world while also changing you.