Well, first things first—congratulations! Being engaged is such a special time. New beginnings! And new bling! If you find yourself feeling a little overwhelmed, though, you aren't alone. It's totally normal to be feeling all the feels—love, excitement, pride, and wonder—but stress and anxiety may soon kick in too. And that's OK. This is all new!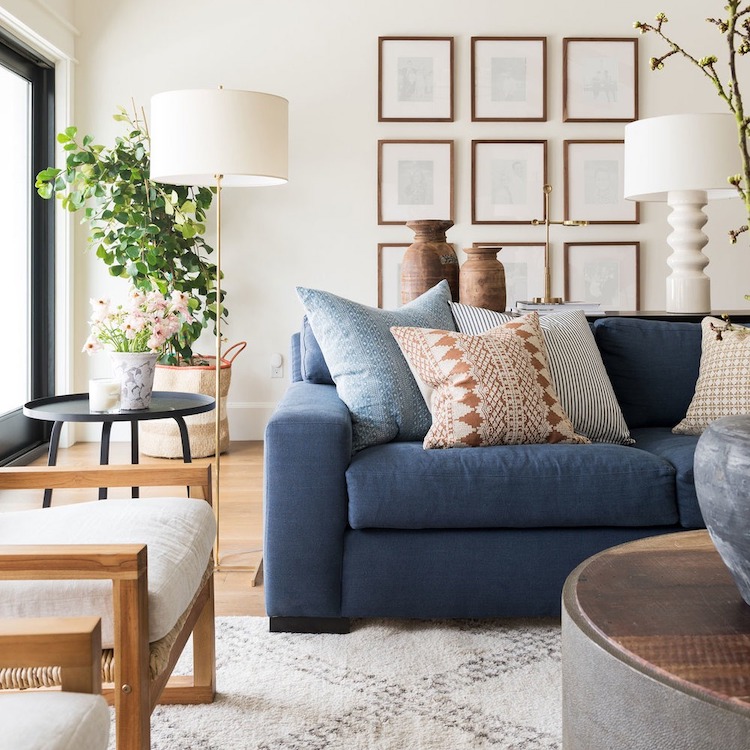 don't make the same mistakes I did
To make sure you start off wedding planning on the right foot, here are six pieces of engagement advice to keep in mind as you start to tackle your wedding to-do list and start this new chapter as an engaged couple. Try not to stress. You and your new fiance will navigate it together.
1. Take your time and enjoy the moment
Have you come up for air? Chances are, your face is sore from smiling so much post-proposal. The engagement bubble, floaty feeling is real—and so is the reality check that comes after. With the holidays now behind us, it may feel like everyone is settling in for the new year, and work or your family and social obligations might feel fuller than ever before. Your friends and family will want to celebrate you and you're probably wanting to jump right into wedding planning. It's easy to feel torn in different directions. The best thing you can do is breathe. Then, breathe again. Don't lose sight of the reason for this new season in your life—you're getting married! Keep your eye on the prize and everything else will fall into place as long as you remember to breathe.
2. Reach out to recent brides
Once you start wedding planning, you will realize that while it's so exciting to plan your big day, it's also a heck of a lot of work. Choosing a venue and deciding who makes the cut on your guest list is just the beginning of the decisions you'll need to make. But fear not—you are not the first person to ever get married, and there are so many people you can tap on for advice. Reach out to a handful of friends or family members that have gotten married in the last few years and ask them what they wish they did or didn't do, what vendors they are glad they splurged on, what they cherished most about their day, etc. to gain some perspective on the process. Just be careful not to overwhelm yourself by asking too many opinions or scrolling Bridaltok for too long—that can become overwhelming quickly and defeat the purpose of asking for help.
3. Form a united front to navigate any family issues
This one is a biggie and looks different for everyone. Perhaps you have an incredible relationship with your now in-laws, perhaps you don't. One thing is for sure: Once you officially enter wedding-planning mode, things can and often do change. You're not "the girlfriend" anymore; you'll soon be a wife and a member of the family. Plus, with wedding planning now on the horizon, conversations may need to be had about finances, guest lists, living situations, and more. This can create tension and bring about differences in opinion or even arguments.
This is where communication is so, so important! Talk to your fiance and do all you can to have a united front in navigating any murky or contentious waters. As long as you set clear expectations and boundaries together and stay on the same page, everything will be fine.
4. Make a budget and stick to it from the beginning
This is the least glamorous part of your journey as a newly engaged person: money. Celebrations, events, registries, the wedding itself—they all cost money, and often, a lot of it. Having a budget that you stick to is extremely important, so the sooner you have the (sometimes tough or awkward) conversation with your fiance and anyone else who may be contributing to your wedding, the better.
Have a firm financial plan in place before you begin venue hunting and looking at vendors. This will help you keep any unrealistic expectations in check and avoid stressors of surprise bills down the line.
5. If you can, sleep on it
Feeling tensions rise a bit? Are your thoughts racing thinking about everything you have left to do? Or did your future mother-in-law say something that just isn't sitting right with you? Before you react, sleep on it.
The first few weeks of being engaged are magical, but they are also exhausting and even a bit overwhelming! It's normal for your emotions to be high, but before you engage in a conflict or tackle a sticky situation, try to sleep on it. Sometimes, a solid night's rest is all you need to wake up clear-headed and ready to make thoughtful decisions instead of impulsive or emotional ones.
6. Remember: Engagement and marriage are a journey!
With a neverending to-do list and life "getting in the way," it can be so easy to lose sight of what matters most: your relationship! All been-there-done-that brides will attest that once the wedding day has come and gone, all you're left with are the memories (and photos!). Try to embrace all the twists and turns that come with being engaged and planning a wedding, and cherish all the small moments, too. Your big day will arrive soon enough, so savor this special time. After all, it's about the journey just as much as the destination!