So you're recently engaged — congratulations! This is sure to be one of the happiest and most anticipation-filled seasons of your life as you prepare to marry your fiancé. Whether you immediately hit the ground running with wedding planning or want to soak in this special time for a couple weeks without any added stress, there is one element of your wedding you will need to start thinking about early-on, even if it's just casually: what time of year you want to get married.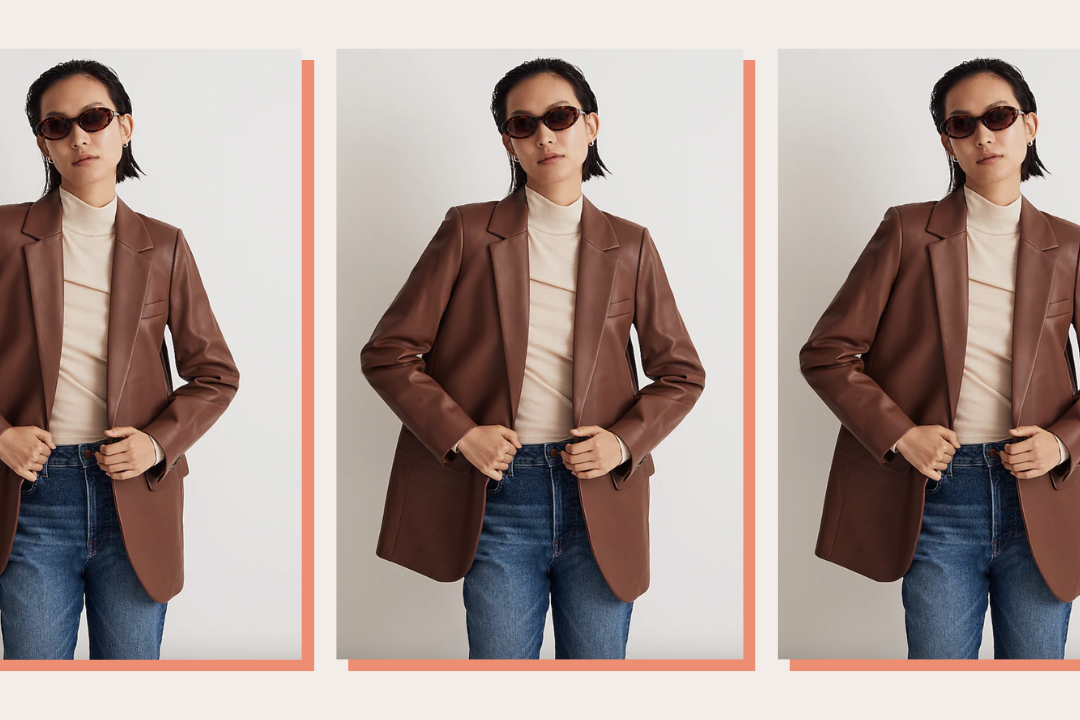 time for your fall wardrobe update!
You know people will start asking, "When's the big day?!" as soon as you have a ring on your finger, but aside from appeasing well-intentioned friends and family, there's a much more important reason to have this conversation at the start. There are so many factors that go into planning a wedding, and they're all somewhat affected by the time of year you get married — we're talking about everything from your friends' availability to the cost of the venue.
Whether you think you know when you want to get married or have absolutely no idea, evaluating your individual wedding-day priorities will help you confidently make this decision. There's no wrong time of year to get married, and depending on what's important to each couple, there's a perfect season for everyone. Read on for our breakdown of everything that ought to impact your choice about what time of year you get married — and how much that choice will impact the rest of your planning.
First, Determine Any Seasonal Logistics
Before you get your heart on any specific date or even time of year, it's wise to sit down with your fiancé (and keep your phones close to confer with mom) and discuss any logistical concerns that would limit the feasibility of getting married during any time of the year, starting with when you got engaged. Unless you're OK with a longer engagement (the average length is around 14 months), the three or four months following your engagement are probably off the table as many vendors need to be finalized four to six months in advance, if not more.
You should also consider any annual "busy" or "slow" seasons for your family, friends, or the location where you'll get married. Whether you're from a family full of season ticket holders for fall football games or you're a teacher with set-aside time off work in the summer, there are certain times of year that will make more or less sense to plan to have your wedding. If you already have a city in mind, you'll also want to rule out any weekends with big local events, which could mean steep competition for lodging or venues. There are endless scenarios unique to you, your fiancé, and your families, just make sure to have these conversations before you have to backtrack on any plans you have your heart set on.
Next, Revisit Those Dreams of Yours
Maybe you've known for as long as you can remember that you want to get married outside in a field of wildflowers, or that you want there to be snow on the ground, or autumnal foliage in the background of all your photographs. Sometimes you have a vision, and part of that vision is tied to a certain season — if that's you, go with your gut and don't look back.
The same should be said if you have your heart set on a specific venue. If there's no question about where your dream wedding would be, you might have to be flexible on the date depending on when they have availability. Popular venues can book out a year or more in advance, so unless you're OK stretching out your engagement for several years, you should be open to whatever season is available.
Not Picky? Here Are 5 Elements of Your Wedding Day That'll Be Impacted by the Time of Year:
Flowers
Choosing in-season flowers can significantly lower your floral budget, so if having a particular flower in your bouquet is important to you — whether it's because of sentimental reasons or it's simply your favorite color — you might want to consider what time of year it's most available. You can get peonies in your December bouquet, but the cost to import them could be more than double what they'd cost in May. As you might expect, spring and early summer have the greatest number of flower species in season, plus the surrounding landscape is already lush and blooming, creating a vibrant backdrop for your wedding.
Your guests' availability
This goes along with the logistical concerns we mentioned above, but it's important to think about your guests' general availability as you narrow down the time of year you want to get married. Winter weddings are beautiful, especially a December date when there are Christmas trees and twinkly lights everywhere. But December is a busy travel month and many people will have competing events in the form of Christmas parties, office holiday parties, family gatherings, and more.
Planning a wedding around a holiday weekend at any other time of year can be tricky for the same reasons, in addition to the likelihood of higher costs for travel and lodging. You know your guest list better than anyone, so just keep in mind the people you couldn't imagine not having at your wedding as you narrow down your date.
The ability to be outdoors
June, September, and October are three of the most popular wedding months across the country because of their predictably temperate weather. You may have no interest in an outdoor ceremony or reception, but there are other elements that can be affected by less-than-ideal weather: taking pictures outside, hosting cocktail hour out on a patio, having a short walk between the ceremony and reception, using a non-traditional venue that doesn't have sufficient heat or air conditioning — you get the idea.
No matter what day of the year you get married, you can never guarantee perfect weather (always have a plan B for outdoor events), but you can certainly put the odds in your favor by ruling out months with records of heavy rain and unseasonable cold snaps — and practice that go-with-the-flow mentality so you're prepared no matter what happens.
One other weather-adjacent factor that might be important to you? What time the sun sets. A more formal 6pm ceremony time will mean most of the festivities will start once it's dark out during the winter. Is there an impressive view at your dream venue you'd want guests to see? Will that affect the pictures you take at the reception? You can always alter the start time for your events, but this is certainly a noticeable factor to consider.
Overall Budget
The wedding industry definitely has a peak season and low season, and the prices that your vendors charge can vary depending on what part of the year your wedding is. This will vary depending on what area of the country you're in, but late spring through early fall is generally the height of wedding season. Having a wedding during the winter (excluding December) can save you a good amount of money on your venue rental as well as other vendors if you aren't competing with other couples for a particular date.
Your Dress
Typically you will pick out a wedding dress once your date is set and venue is selected, but again, every bride has unique priorities, and if you want nothing more than to channel your inner royal princess and wear a long-sleeve dress, a mid-August wedding date will seriously throw a wrench in those plans. Would you enjoy wearing a fur stole for some of your photos, or do you dream of a breezy strapless dress that shines on its own? Picking a wedding dress is usually one of the more emotional decisions you'll make — if you have a vision in mind that doesn't mesh with certain seasons or weather, don't set yourself up for disappointment by pretending that doesn't matter.