Do you ever find yourself dragging your feet through the grocery store, staring blankly at the shelves with absolutely no meal plan in mind? What about tossing leftover ingredients because all you needed was a handful for that one recipe? If so, same. Meal planning and grocery shopping are not our favorite chores, and it's especially difficult when you're only cooking for one or two people. But luckily, you don't have to plan out an entire week's worth of meals every time you hit the grocery store. The key is to create a flexible grocery list that can adapt to your needs and wants for the week.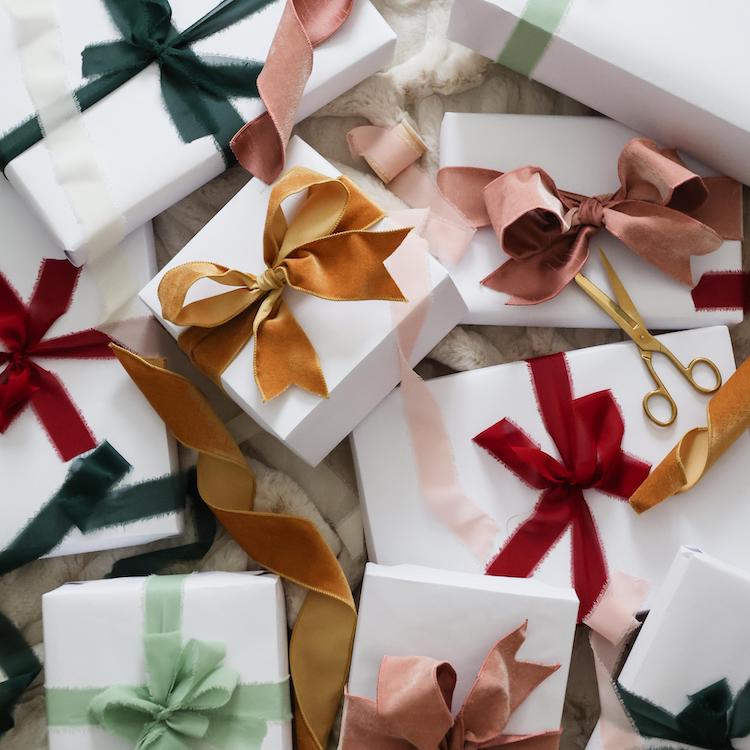 the perfect gifts for everyone—and we mean everyone—on your list
By sticking to a basic framework every week, grocery shopping requires much less effort. Try this grocery list template to help you shop smarter so you can eat everything you buy, make healthy meals, and save money for more important splurges.
The Everygirl's Grocery List Template
While some people march into grocery stores equipped with a list based on specific recipes, we like to start each week with a grocery basket that leaves room for flexibility and creativity. This style of shopping is based on the South's idea of "makin' groceries." By providing a variety of options, you have the freedom to make what sounds good on that day. Keep in mind our list is ideal for someone cooking or shopping for one, but you can easily adjust the quantity of each group to feed more people.
We use the following framework and a budget of $65 to guide our grocery list:
Two proteins: Select one cooked or prepared protein and one raw protein. Pre-marinated or prepared meats, such as rotisserie chicken, help reduce cooking time, while fresh meats or fish challenge you to be creative.
Two veggies: Choose fresh, seasonal produce that can be easily roasted or steamed to serve as a side.
Two fruits: It's all too easy to purchase a ton of fruit that inevitably spoils. Pick just two you can eat with yogurt or grab quickly in the morning.
Fresh herbs: All you need is a handful of herbs to add a dash of freshness to your morning eggs or spruce up your choice of protein.
A dozen eggs: Eggs (preferably the pretty brown ones!) are a weekly essential that can be used in any meal or snack throughout the day.
Greek yogurt: Aside from being a quick and healthy breakfast choice, Greek yogurt can be used in all sorts of creative ways. Think: in place of mayonnaise in chicken salads and instead of sour cream for tacos.
Choice of cheese: Always a fun part of shopping! Pick one cheese that you can add to omelets, mix into salads, or eat on its own.
Choice of grain: Unless you're on a carb-free diet, we think it's always a good idea to include grains, such as basmati rice or quinoa, to round off a meal and help you feel full.
Granola: Whether homemade or store-bought, we love topping our morning yogurt or vanilla ice cream with a little crunch.
Smart snack: Nuts and dried fruit are always a great choice, but we never rule out dark chocolate or popcorn!
Download our free template and print it out to help you save time and money at the grocery store.
With this formula in mind, you'll end up with various items to mix and match for different meals throughout the week. For instance, you could roast all vegetables one day to heat and serve alongside the week's protein or toss all the veggies into a big pot of soup for the week. The options are endless!
Grocery Haul Example
How you put this grocery list into practice is totally up to you. Here's an example of what to buy and what you can make based on this template:
The Groceries
Two proteins: a rotisserie chicken and two 4 oz. fillets of fresh salmon
Two veggies: asparagus and carrots
Two fruits: a handful of bananas and two avocados
Fresh herbs: curly parsley
A dozen eggs
Greek yogurt
Choice of cheese: feta
Choice of grain: quinoa
Granola: crunchy vanilla granola
Greek Yogurt with Bananas & Granola
Ingredients:
1 cup greek yogurt
1 banana
1/2 cup granola
Directions:
Top greek yogurt with sliced bananas and granola.
Rotisserie Chicken with Quinoa & Roasted Carrots
Ingredients:
Store-bought rotisserie chicken, sliced
1/2 cup quinoa
1 cup water
Handful of carrots, peeled & sliced
Curly parsley
Salt & pepper
Directions:
Preheat the oven to 375 degrees. Prepare quinoa by adding quinoa and water in a saucepan on medium-high heat until it comes to a rolling boil. Cover and let simmer on low heat for 8-10 minutes or until the water is absorbed. Meanwhile, place peeled carrots on a baking sheet, drizzle with olive oil, and season with salt and pepper. Roast in the oven for 8-10 minutes or until tender. To assemble, top quinoa with slices of rotisserie chicken and fresh parsley, and serve carrots on the side.
Scrambled Eggs with Roasted Asparagus
Ingredients:
3 eggs, scrambled
4-5 stems of asparagus, ends cut off
Curly parsley
Salt & pepper
Directions:
Preheat the oven to 375 degrees. Drizzle asparagus with olive oil. Then, season with salt and pepper. Roast in the oven for 8-10 minutes. To assemble, top the roasted asparagus with scrambled eggs and curly parsley.