It's summer, and that means it's time for one thing: beach reads. Whether you're heading to a beach yourself or staying at home with the AC blasting, there is nothing better than getting sucked into a book filled with relationships you can't help but root for, secrets you're dying to learn, and settings that sound like dreams.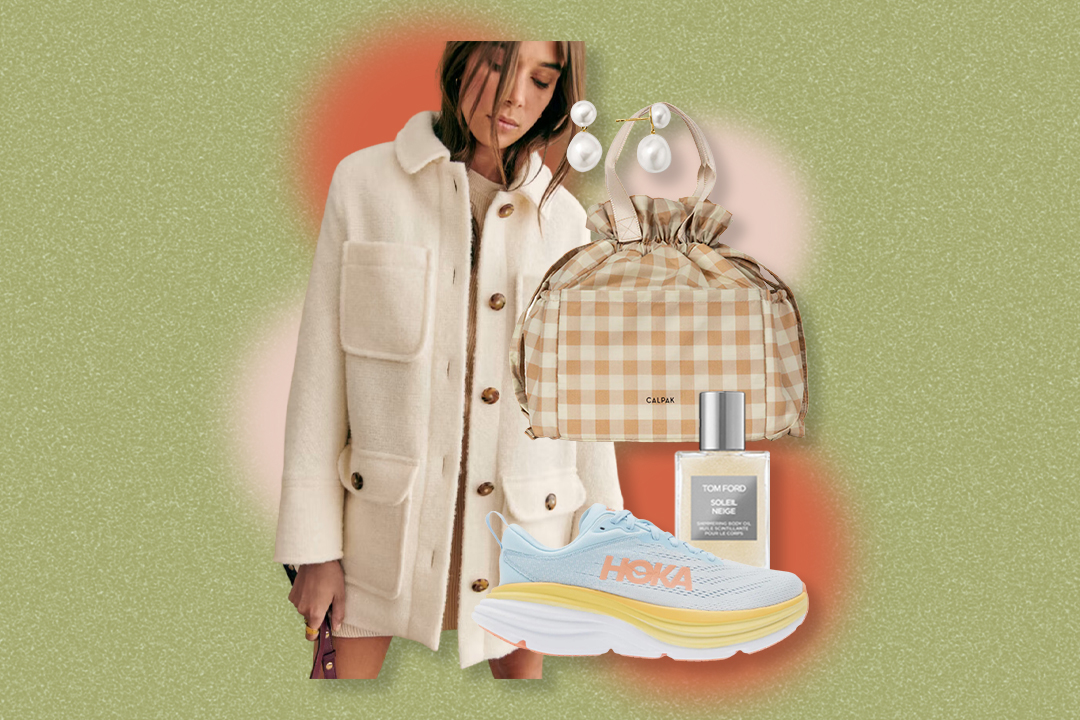 And this year, there's a debut author on the block whose book completely embodies what makes beach reads so impossible to put down: Carley Fortune with her book, Every Summer After. Every Summer After is the story of Percy and Sam, who meet when Percy's family buys the cottage next door to the house Sam lives in with his mom and his brother, Charlie. Percy and Sam become best friends and eventually more until Percy makes an irrevocable mistake that drives them apart. Told over the course of the six years Percy and Sam spend together as teenagers and the weekend they finally reunite 12 years later, Every Summer After is a sweeping story of the moments, people, and choices that define our lives.
Here are all the reasons why you need to add this must-read book of the summer to your beach bag:
Carley Fortune
Told over the course of six years and one weekend, Every Summer After is a big, sweeping nostalgic story of love and the people and choices that mark us forever.
The Vacation-Worthy Setting
As a resident of Charlotte, North Carolina, I am frequently asked which I prefer: the mountains to the west or the beaches to the east? But this question leaves out where I actually feel most at ease: on a lake. And the depiction of Barry's Bay in Every Summer After perfectly describes what being on a lake feels like.
Barry's Bay is a small town in Ontario, Canada. It offers a few businesses, including a convenience store, an ice cream shop, a pizza place, and the Tavern, the restaurant that Sam's family owns. But while there are reasons to head into town, Barry's Bay is all about the lake.
Sam's house and the cottage that Percy's parents buy both overlook the lake. Percy lounges on the dock and swims to the Floreks' raft while her parents watch from the porch. When Sam and Charlie fix up their dad's old boat, the three use it to get around, taking it to go cliff jumping and into town for ice cream. When it turns out that Percy isn't the runner Sam is, she takes up swimming instead. And when Percy, Sam, and Charlie return home from a shift at the Tavern, sweaty and smelling like pierogis, they cool off by going skinny dipping. No matter what, the lake is always there.
The Friends-to-Lovers Romance
As someone who was friends with my husband for three years before we started dating, I will always love a friend-to-lovers romance. And Percy and Sam's relationship captures exactly what it's like to fall for a friend, from the initial doubting of your feelings to the fear of becoming more and ruining the friendship and the comfort that is already there.
When Percy and Sam meet as 13-year-olds, they are both in need of a friend. And they quickly find that in each other. They spend afternoons reading on the dock and nights watching the scary movies Percy loves. They open up to each other about their dreams, Sam sharing his reasons for wanting to be a doctor and Percy letting Sam read her horror short stories. They discover who they are individually, with each other, and with other people. And through it all, there is an undeniable attraction.
Similarly, when Percy and Sam first reconnect as adults, their friendship is what comes through first. Percy is there for Sam as he talks about his mom, and Sam listens as Percy is honest with Sam when she tells him about her writing. But again, they can't help themselves from wanting more.
In both timelines, when Percy and Sam finally allow themselves to be pulled together, their need for each other is palpable. Let's just say there's one scene involving a biology textbook that I won't soon forget.
The Dual Timelines
As someone who regularly reads both young adult and adult fiction, I love when I can get my favorite aspects of each genre in one book. I read YA for the emotionality of being a teenager. There is nothing quite like the way you feel when you're experiencing something for the first time. Whether it's your first crush, your first kiss, or your first time. And I read adult fiction for its honest examination of the very real problems that I face in my life today. Whether that's learning where I belong within my family as an adult, going through a career change, or living through loss. Each and every one of these things is explored in Every Summer After.
Additionally, the dual timelines add so much to Percy and Sam's relationship. When they are teenagers, we are able to see them from the very first time they meet to the friendship they develop to how they become more than friends to when their relationship ends. When they are adults, we are able to see how quickly they come back together, despite not having discussed what happened in their past, and what happens when their secrets are finally revealed.
The Mystery of Percy and Sam's Breakup
So much of the experience of reading Every Summer After is comforting. But through it all, you know that there is a reason why Percy and Sam, these two people who only feel more and more perfect for each other as you read on, aren't together anymore. And it's that unknown that keeps you turning the pages.
Plus, I am happy to report—with no spoilers, of course—that there is no miscommunication trope to be found here. When you learn why Percy and Sam haven't seen each other in 12 years, you won't be able to believe it. You'll fly through to the end, needing to know what happens as Percy and Sam finally talk about the mistakes they both made as teenagers.
The Nostalgia
Like Carley Fortune and her characters, I grew up vacationing on a lake. My grandfather has a cottage on a small lake in the mountains of New Hampshire, and every summer I would spend a week there with my family. Unfortunately for me and my little sister, there were not two brothers living next door. But even though my cottage experience didn't have a Sam or a Charlie, reading Every Summer After still brought me right back to those weeks spent on the lake.
It brought me back to the thrill of getting into the water for the first time. Of entire days spent reading on the dock. Of watching a summer storm make its way across the lake. Of bundling up under blankets and putting on a scary movie. Of the feel of the wind in my hair while circling the lake in a boat. Of a time when things were simpler.
Whether you vacationed on a lake or not, Every Summer After will return you to your high school years, reminding you of the laughs you shared with the best friend you saw every day, the pure joy you found in your interests, and the heart rate-increasing moments you spent with your first crush.
Carley Fortune
Told over the course of six years and one weekend, Every Summer After is a big, sweeping nostalgic story of love and the people and choices that mark us forever.
Final Thoughts
There are always so many new books coming out that it takes a lot for me to reread something. Every Summer After by Carley Fortune came out in May, and I have already reread it (and not so that I could write this article). That's how good this book is. So grab this New York Times Bestseller Bookstagram darling and take it where you feel most like yourself—whether that's your couch, the beach, or maybe even a lake—and prepare yourself to be sucked into Percy and Sam's story. Because once you start Every Summer After, you won't be able to put it down.