My coffee mugs are constantly covered in lipstick. My coworkers? Not as much. While I love to swipe on bright, vampy, red, and pink shades throughout the year, I know I fall into the minority who feels naked without a lip color. Fall, however, is the one time of the year everyone gets on my side. Our office fills with dark browns, our favorite nudes for our skin tones, burgundy, holiday red, orange, and more — and let me tell you, I live for it every time.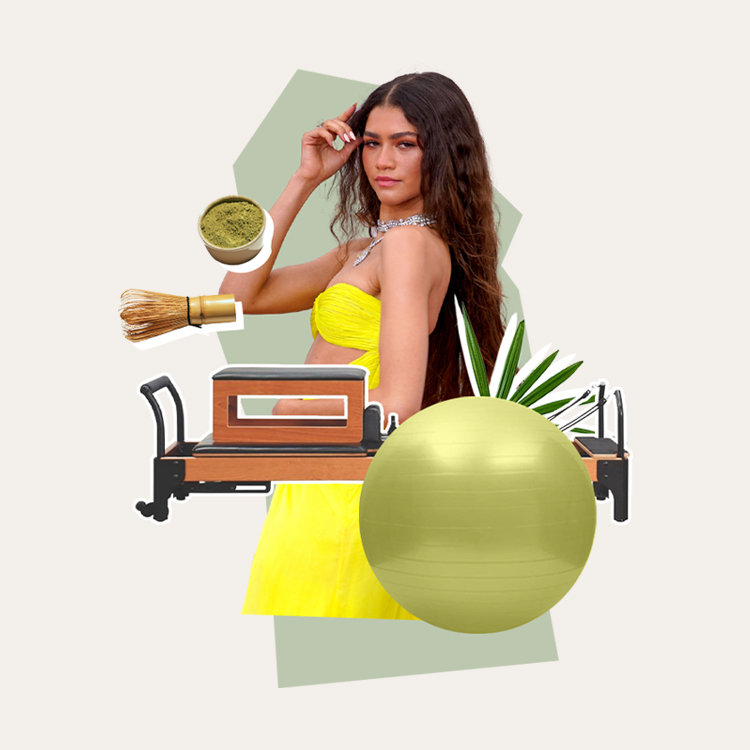 she's (kinda) just like us!
Now that PSL-drinking-leaf-jumping-sweater-wearing-pumpkin-picking season is officially upon us (OMG FINALLY RIGHT?!?!), we're ready to grab our favorite lip colors once again. We pulled from our makeup collections to try out new shades (you can never go wrong with a little makeup swap between friends!) and reminisce on old favorites. Below, you can see how they looked on, what we think about them, and where you can shop for similar fall hues. Happy swatching!

Jouer
I fell in love with these lip glosses a few months back, and I'm so happy to have one in a deeper shade. Since it's on the dark side, I would typically put a lip liner under it to make the staying power even longer and to hold it in place. For a gloss, this has so much pigment, and it lasts for quite a long time — I wore this for about five or six hours before I felt like I needed to reapply. It also wears off so gracefully; it doesn't take away all the moisture of your lips, and it definitely doesn't settle in any lines. Love, love, love.
MAC
Since childhood, I've always sort of been scared of lipstick. While all other girls I knew would be leaning over their moms' dressers admiring them put on their rouge, 5-year-old me would be freaking out about how you could possibly take all that color off to go back to your natural look (overthinking has been my forte since a young age). BUT, as I've grown up a bit, I've realized that darker shades aren't the only ways to add a bit of a pop to your face to help it come alive. I'd still say I'm working on becoming more comfortable putting on shades of lipstick that deviate from my natural tone, which is why I feel that this shade is a perfect everyday color for fall! It's subtle enough to wear during the day, while still being pigmented enough to build up to wear at night. It's formula is creamy and moisturizing with a good amount of sheen, and although it might fade a little bit over the course of several hours, the moisture still stays locked in. I can definitely see myself reaching for this color throughout the season!
Maybelline
As I applied this lip color, Beth and I were laughing because it was almost identical to the color of my lips — which it does not look like in the tube. BUT this is a perfect, your-lips-but-better color for fall. I'm not a super big lipstick girl, but this was super comfortable and stayed on all day. When I saw my mom later in the day while wearing this, the first thing she asked me was what lipstick I was wearing. 10/10 from me.
Bianca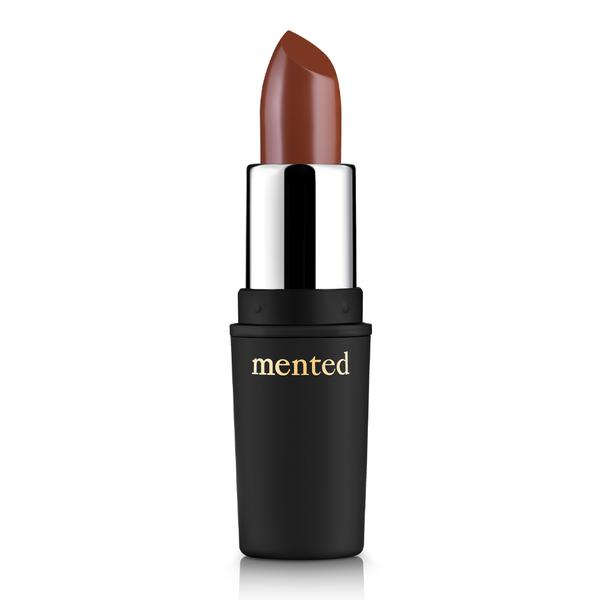 Mented Cosmetics
My new favorite fall lip is actually one that is pretty subtle, but I love it because it's my perfect nude; which used to be challenging to find. It's called Foxy Brown by Mented. I also love this lip color because it's matte but moisturizing, and stays in place even after coffee. Not to mention, I can apply it without a mirror on the go without fear it will dry down uneven. Since going nude can sometimes make my skin tone look flat, I like to add a blush (I'm wearing the Lip Bar's Fresh Glow in Bubble Bath) to my cheeks to make me look alive. One more pro-tip for darker skin ladies that may have darkness around their lips and chins like me is to apply a little concealer around the mouth to even out that area. It's a small step that makes a big difference for me.
Flower Beauty
It is very rare that you'll see me with a lip color on — if ANYTHING, I like a casual pink gloss that almost exactly matches my skin (can you say "daredevil"?). I've always thought a bold, deep lip during the colder months is PAINFULLY chic — but have also always feared that I just ~ don't have the face for it ~. Office makeup guru Beth helped me pick out this shade — and while you may not see me rocking it on a casual Tuesday, I think it's a perfect way to amp up my cocktail attire for the upcoming holiday season.
Kylie Cosmetics
I'm obsessed with all things Kylie Cosmetics, especially her velvet liquid lipstick formula. I usually love to just wear a pink-nude color (her Bare shade is my go-to), but I love this darker orangey nude for fall! It's super long-wearing and comfortable, and not drying like some of the matte formulas can be.
NARS
I have yet to find a lipstick that stays on my mouth all day, but these pencils come real close. I generally prefer a pencil to a traditional bullet lipstick — pencils are drier and thus get me a few more hours (no melting in sight). The NARS Velvet Matte version is my favorite — it genuinely looks like velvet once applied and has a super rich pigment so you get a true bold lip and not just a whisper of color. The pigment fades throughout the day, but in a gentle way, so you end up with kind of a sexy stain after a few hours. I am deeply influenced by product names and this color is called "Cruella" so I, of course, bought it sight unseen from Sephora's website and boy did it not disappoint. 11/10 would recommend.
What are your favorite fall lip shades? Tell us what we should try next in the comments!